Meet Claire, our dedicated Education Specialist for the UK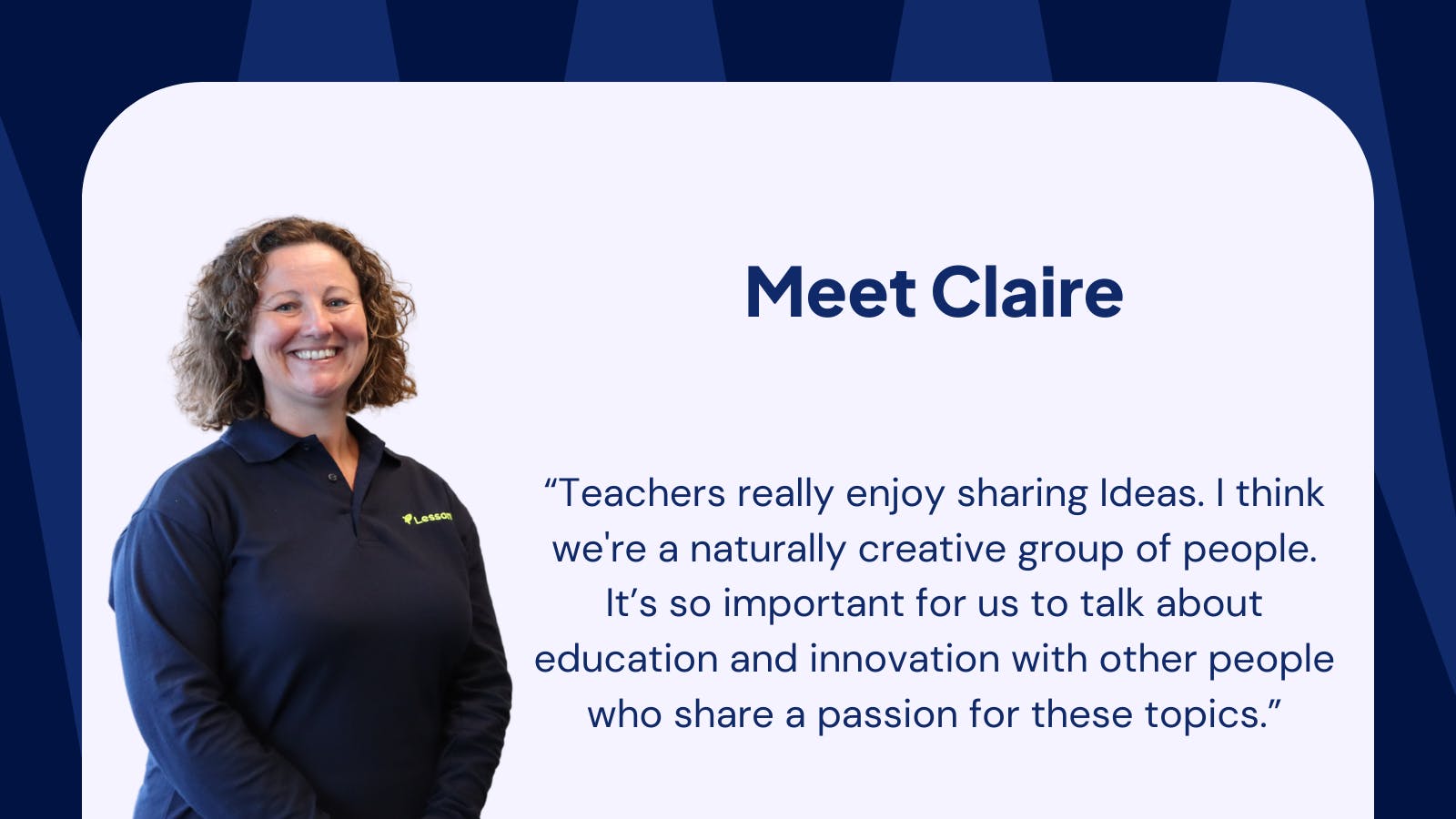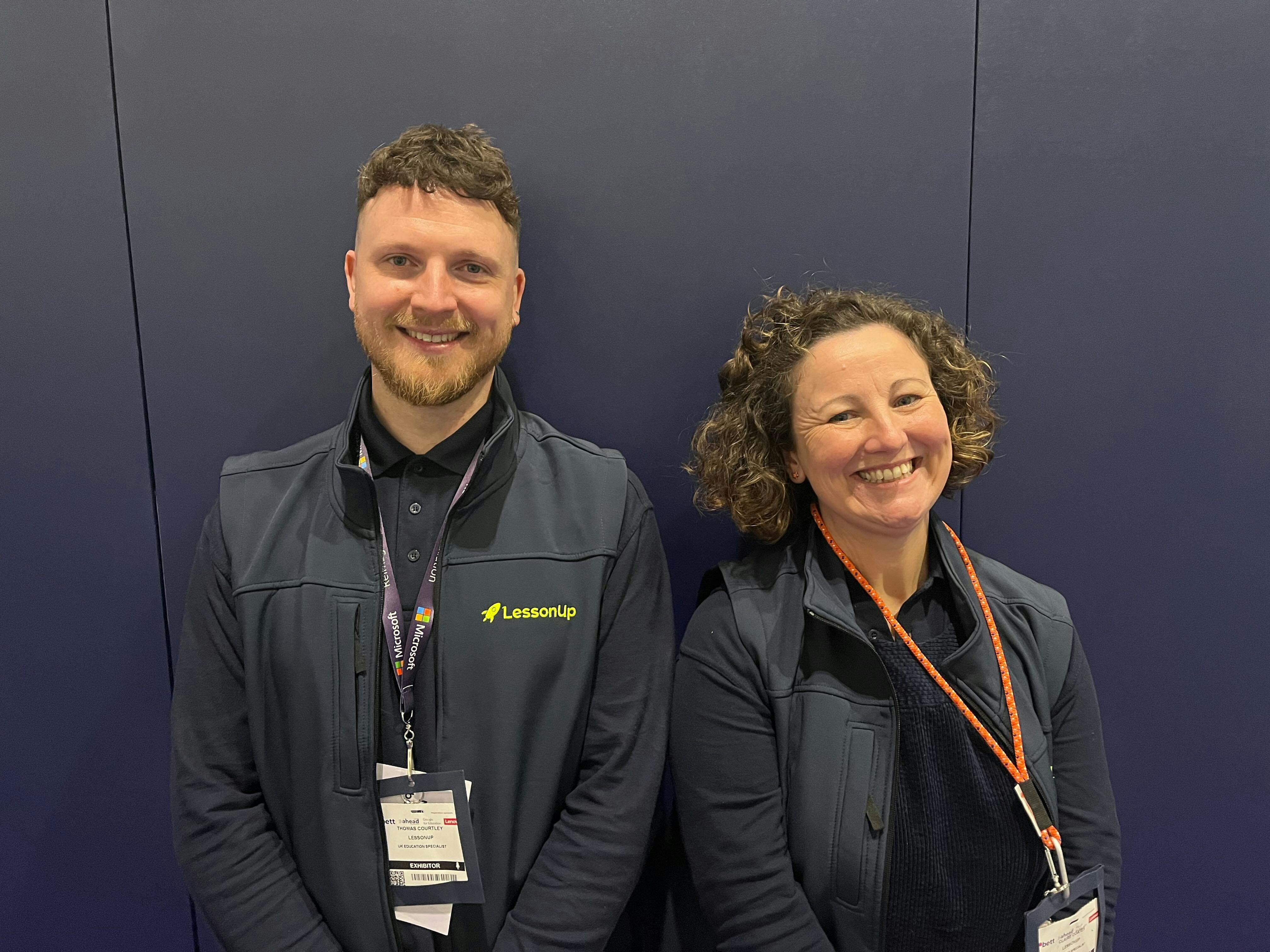 1. Hi Claire, you are new at LessonUp, working as an educational specialist in the UK. What does an educational specialist do? And what's your favourite part of your job?
It's so exciting because every day is so different. The job is very broad: within one day I can go from helping my team with creating videos, to supporting teachers in the UK on how to use LessonUp's tools to support their role. I absolutely love working with schools and delivering training sessions. This term, my biggest project has been creating a whole series of webinars. It's really valuable for me, also in terms of my understanding of how digital tools can impact teaching and learning. I'm also thrilled to be part of LessonUp's ECT programme for 23/24. New teachers bring innovation and a fresh perspective to the role; I'm sure that we'll all learn so much from one another!
My favourite part of the job? I'm a teacher at heart, so I love talking to other teachers and sharing best practice with them. I love the hustle and bustle of schools, and showing teachers all the amazing things they can achieve with LessonUp.
I really like working with Thomas because our different teaching experiences really work well together. It's super helpful when we're figuring out how to support our schools.
Claire Coates
Education Specialist
2. Before working at LessonUp you used to be a headteacher. For how long? And what did your day look like?
I've been in teaching for 23 years now, and the majority of that time has been in senior leadership. For the last 6 years I have been working as an Executive Headteacher across 2 primary schools. One of the schools was small and rural. As the head of such a small school (112 pupils and 5 teachers) I was the face of the school, but I was also involved with every child and parent.
There was so much of my day that was with children: monitoring teaching and learning, looking at their books, making sure that they were making good progress, and having pastoral conversations with them. The commitment of all school staff is phenomenal. They put their heart and soul into the job because they really care about the children. When you see them moving in terms of progress and their light going on—it is just magical every single time. All teachers I know have so many stories of children who made immense progress under their eyes. An example? I worked with one pupil from a deprived background who was not able to read at 8 years old, but I was there when he passed his reading SATs at age 11. I was so incredibly proud of him! 
The sense of purpose that you have as a teacher or as a school leader is immense: it's a vocation rather than a job.
Claire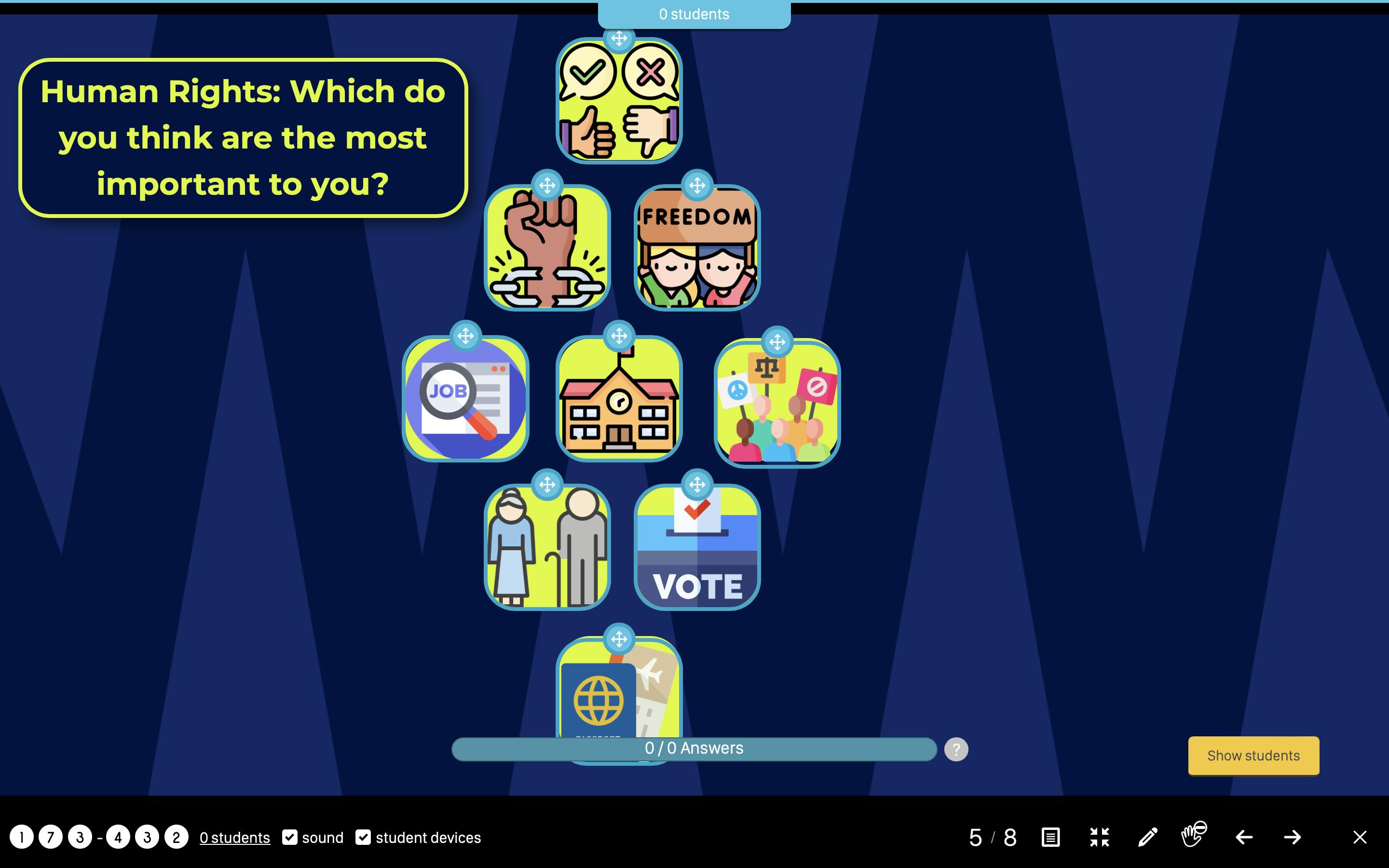 3. Why did you decide to become an education specialist instead?
I've been teaching for many years. During my teaching career, I've always tried to use innovative practices within my role. I'm somebody who enjoys constantly learning new things, and the opportunity to work with LessonUp has really given me a new sense of perspective. It allows me to appreciate the positive effect of digital learning across different phases of education, and to witness how interactive tools and techniques can make an impact on a classroom, or an entire school. Not many teachers have the opportunity to actually look at what the education system is like in another country. Hopefully I will be able to use this experience in the future.
4. What's the most important insight that you would like to share with teachers and schools around the world?
As a teacher, you're a natural innovator. My insight is: trust yourself to take some risky steps from time to time, because that's how practice evolves.
When you start off as a teacher, you are almost always a naturally creative and innovative person. Yet as you progress through your career, your workload and life experiences can sometimes squash that sense of innovation. I think being able to take the time to remind yourself of your creative, innovative side is very helpful and will always bring its fruits. 
Sometimes that can be scary, but be brave with your teaching, and try new things because that's what keeps the joy within your job. 
Claire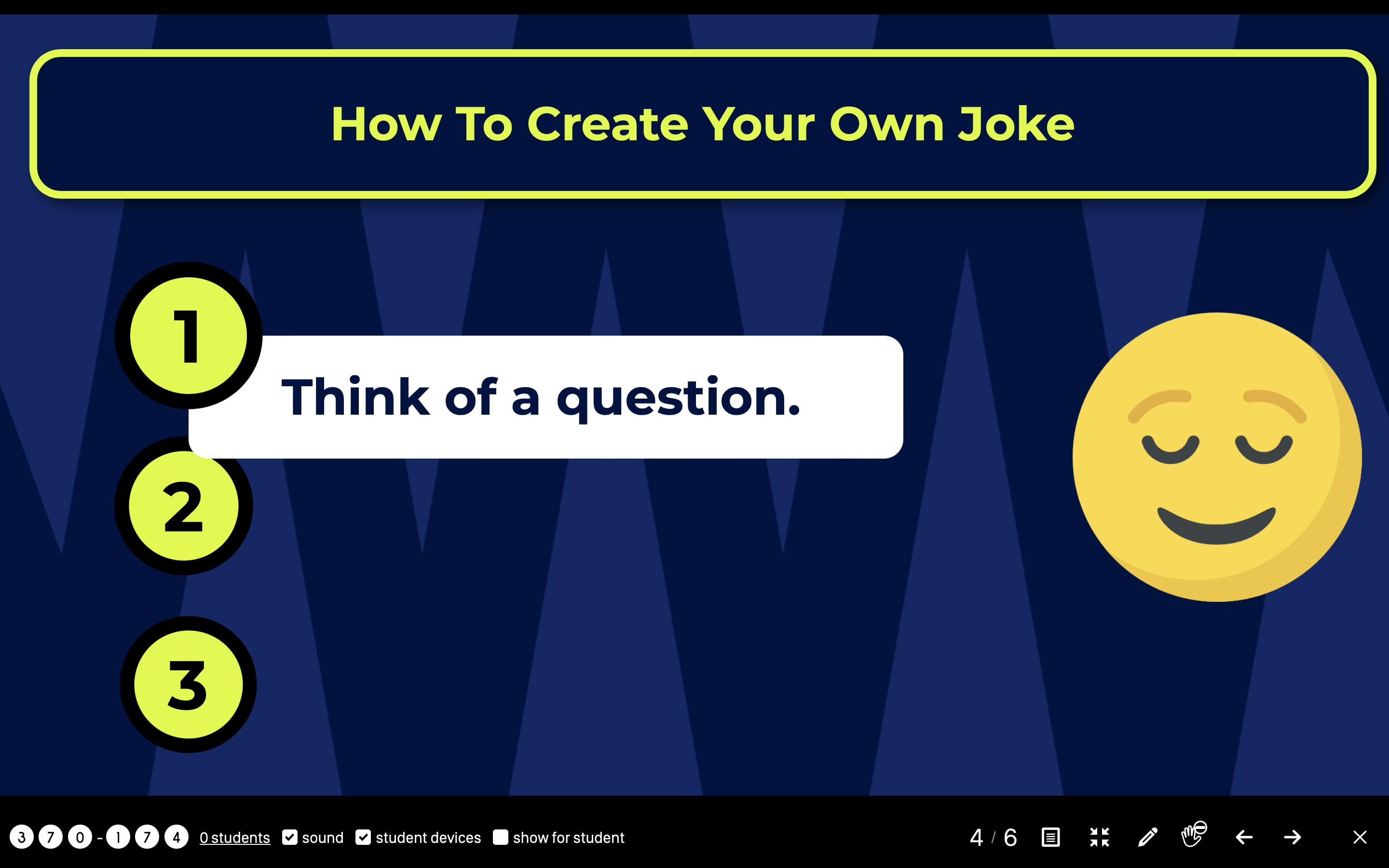 5. Based on your experience, why do teachers decide to work with LessonUp?
The supportive ethos within the LessonUp team is one of the main factors. As a teacher, being able to work with a company that understands you, cares about your job, and wants to make things better for you in the classroom is so incredibly important. I would say that teachers value the fact that LessonUp is so responsive to their needs and proactive.
The other thing is that LessonUp is such an intuitive tool. It doesn't take lots and lots of learning, and you can see the impact of teaching with it straight away. It's all about getting children engaged, and being able to see the impact that one interactive element has on a group of children!
6. How do you envision the future of education in, let's say, the next 20 years?
I think that we live in quite exciting times, don't we? I mean, we've gone through COVID-19 and all teachers had to evaluate their practice. It forced everybody to think differently about their routine, and how students engaged with them. It's time to remind ourselves of some of those lessons, and think about what else we can do to support students in this reality. 
The opportunity to be part of a class and have that engagement with the teacher is always going to be critical, but digital learning is also essential to allow children to become successful adults, ready to enter the job market. That's what we've got to navigate now and in the future.
I've seen teachers use the mind map and get some really difficult conversations going with students who would never share their thoughts during a normal classroom discussion.
Claire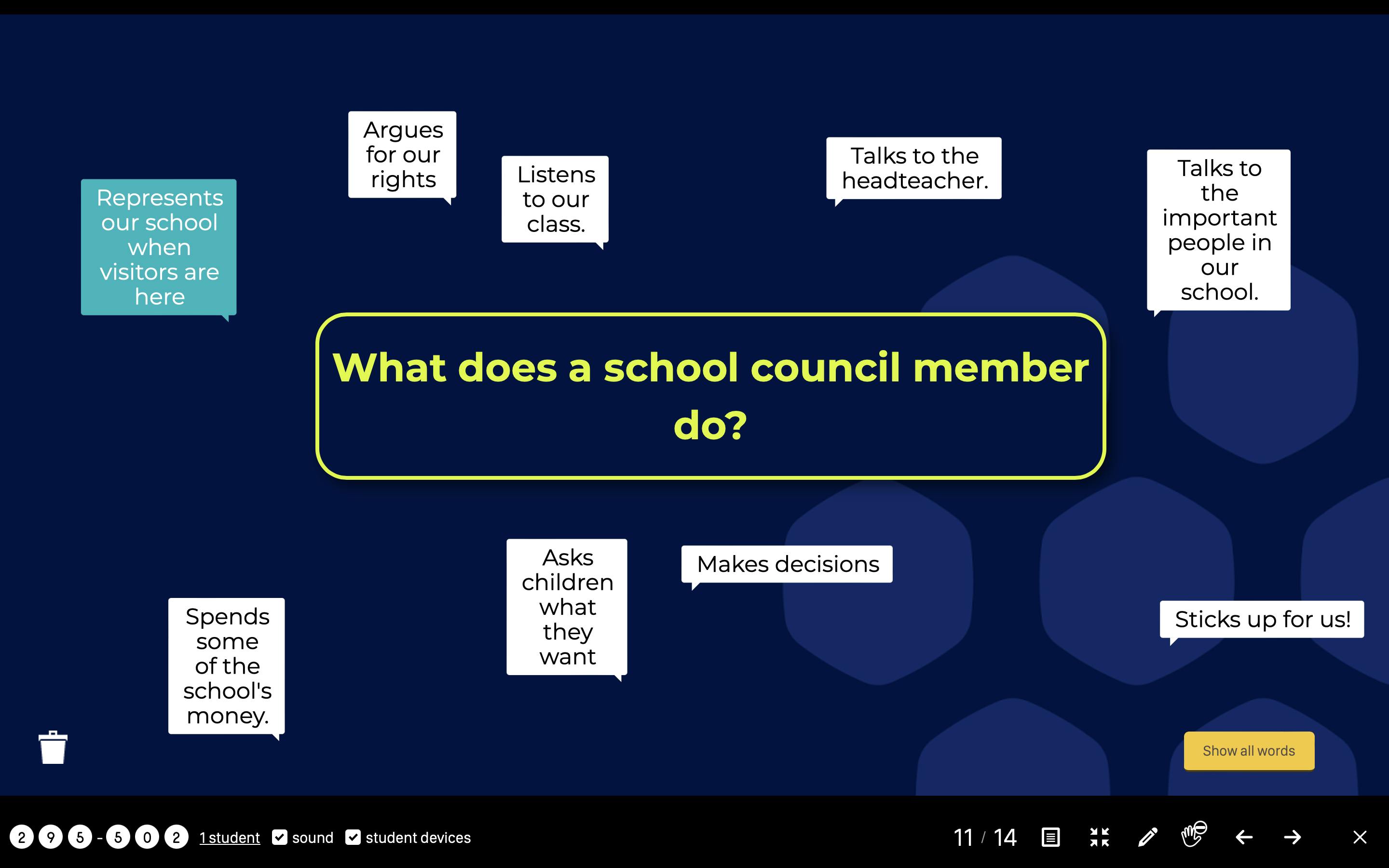 7. Just out of curiosity, what's your favourite interactive feature in LessonUp? Why?
I love using mind maps. They bring the entire class together in 1 place and encourage engagement. They are highly visual and offer the chance to capture all responses, preserving them for future reference. Throughout my career, there have been numerous instances when I've had fantastic question and answer sessions with my students, with plenty of brilliant ideas. However, we often ended up forgetting those ideas afterwards. The ability to collect and organise our thoughts in 1 place, without using many sheets of paper, is incredibly efficient!
Would you like to know more about our free programme to empower ECTs?