Effective ways for scaffold teaching
LessonUp - Intuitive Toolkit for Teachers
Join LessonUp 🚀
Get your own FREE LessonUp account
Register for a free teacher account in just a few seconds. Discover all LessonUp features, high quality content and interactive elements. Create and enrich your lessons and start teaching right away!
Scaffolding made interactive, engaging and effective!🌟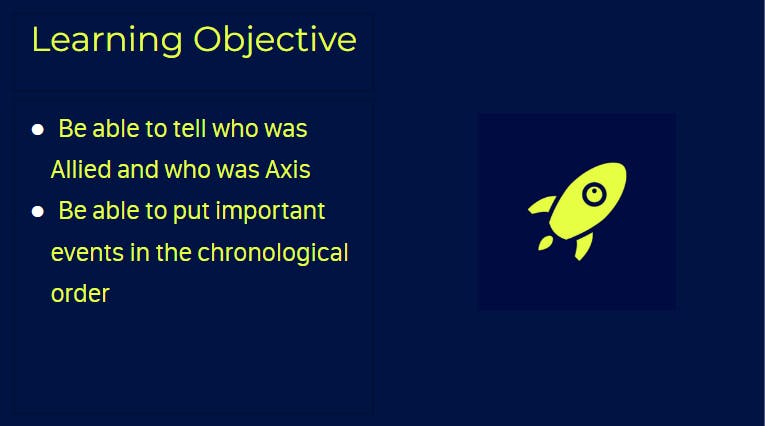 Scaffolding strategy 1 - Formulate clear learning objectives and expectations
Formulating clear learning objectives and expectations will help your students reflect on each lesson. 'What have I learned and what should I study more?'
👉 Create a clear slide in LessonUp stating the learning objectives, formulated in a way students understand. An example could be to start with: 'At the end of this lesson you are able to…' By phrasing learning objectives this way, your student will feel recognised. You make each student co-owner of his/her learning process.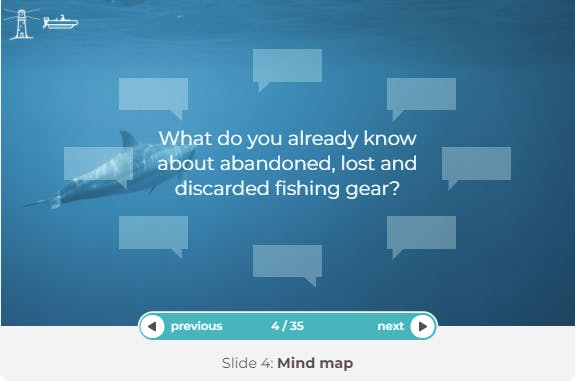 Scaffolding strategy 2 - Activating prior knowledge
Activating prior knowledge has a proven positive learning effect on students. What do your students already know about a certain topic?
👉Use a mind map to monitor prior knowledge. It will not only give you insight on the level of your entire classroom, but each student will also feel heard. Students who feel heard and understood are much more motivated.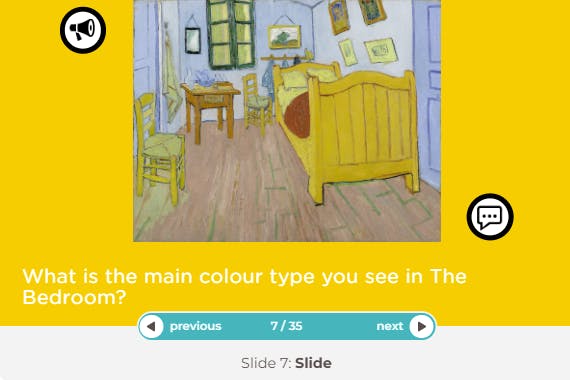 Scaffolding strategy 3 - Visual learning
The way your students visualise information is essential within scaffold teaching. Visuals are a powerful tool to engage people, therefore also your students. It is important to make sure there are also great visuals in your lessons.
👉 In LessonUp we have provided an easy way to insert photos and videos, making your presentations visually powerful.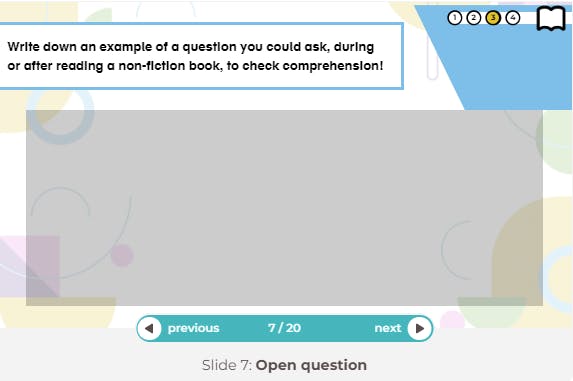 Scaffolding strategy 4 - Think, share, pair
Critical thinking, and making the thinking process of a student visual are essential elements to help them in their learning process. A famous technique for scaffolding is the 'Think, share, pair- technique'. Students are first asked to think about a subject, then discuss the subject in groups, and finally share their thoughts with the entire class.
👉 In LessonUp you can easily implement an open-ended question. Students can share their thoughts and ideas in the classroom. Moreover, the results are saved in your student reports, so you can always monitor and assess the outcome.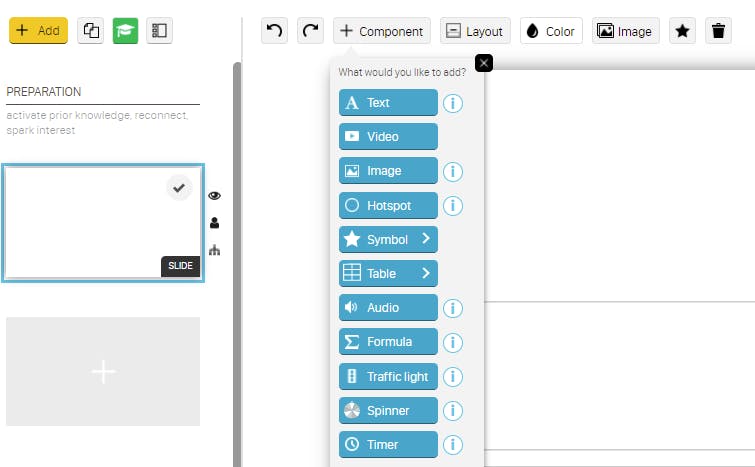 Scaffolding strategy 5 - Offer differentiated lesson material
Each student is unique, and scaffold teaching is about personalised teaching. Offering your lesson material in different formats is essential.
👉 Interactive videos, audio or visuals, it's all possible with LessonUp. The great thing? You can create your own personal lesson library, so you can re-use your material whenever you want.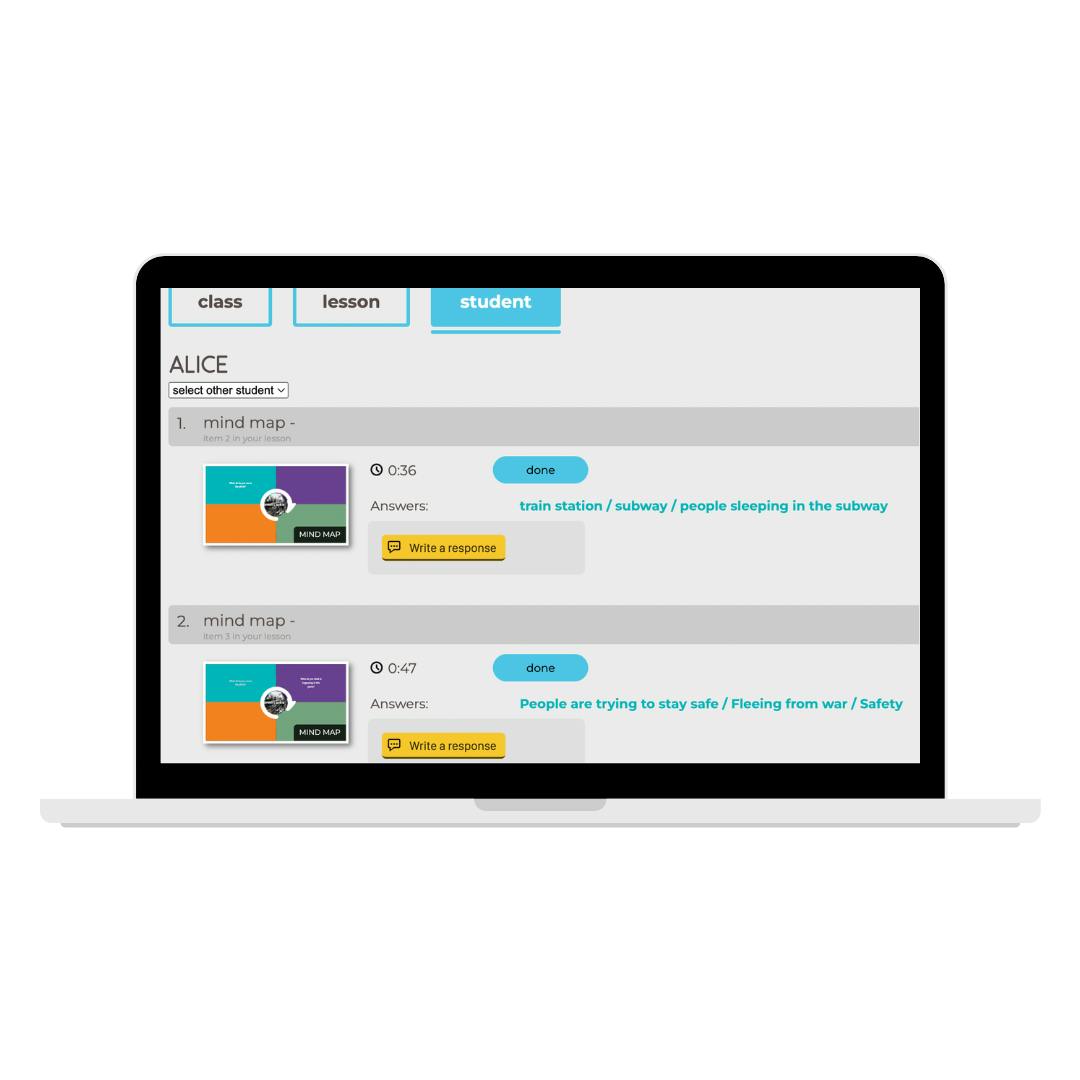 Start scaffold teaching today!
1 💡 Upload existing PowerPoint slides into LessonUp's lesson editor space
2 📣 Embed interactive features like quiz questions, mind maps or interactive videos
3 🎲 Make your lessons fun and engaging by gamifying your lessons
4 👩‍🎓 Review students' answers during your lessons, or after, in your post-lesson reports