Turn existing content into interactive lessons 🌟
LessonUp - The Ultimate Teaching Tool
Join LessonUp 🚀
Get your own FREE LessonUp account
Register for a free teacher account in just a few seconds. Discover all LessonUp features, high quality content and interactive elements. Create and enrich your lessons and start teaching right away!
LessonUp is a userfriendly platform to provide creative, innovative lessons for those who are not so tech savvy, as well as those of us who are comfortable with many different forms of technology.
Melinda U,
Teacher/ Admin (source: g2)
How to upload existing slides into LessonUp 🖥
LessonUp is a complete online teaching platform.You can create or upload targeted lessons, and integrate them with interactive elements.
Start with an interesting, rounded lesson and spice it up with quizzes or games to promote class participation and student engagement.
Assess was you go, and feel free to give instant feedback to your students.This way you can instantly recognise their individual needs.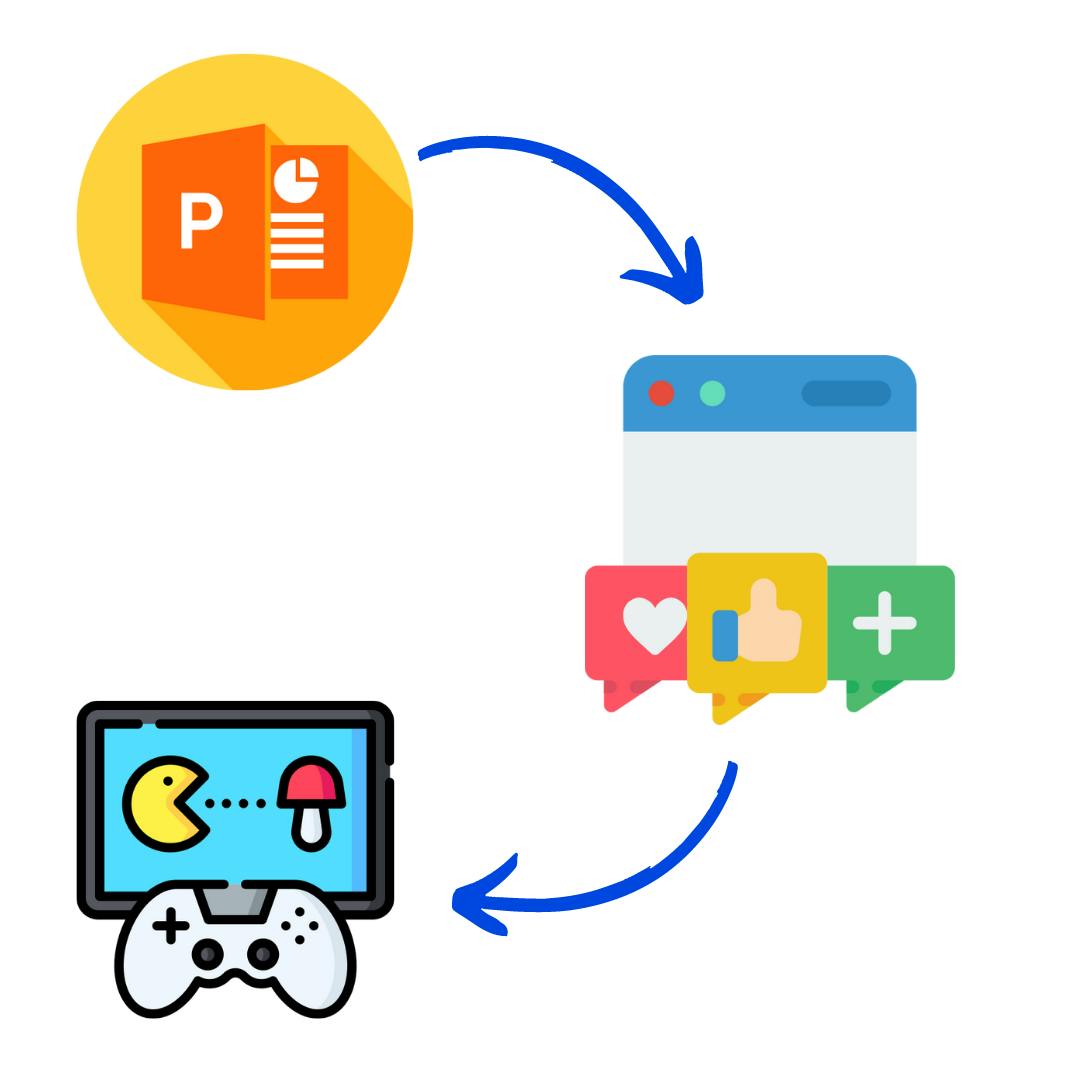 Here's how in three steps:
1 💡 Upload existing PowerPoint slides into LessonUp's lesson editor

2 📣 Embed interactive features like quiz questions, mind maps or interactive videos

3 🎲 Make your lessons fun and engaging by gamifying your lessons