LessonUp for Secondary Education
Equip your teachers with the best EdTech for secondary school teaching & learning
Education technology has enormous potential to support teachers and learners in secondary schools. LessonUp is the most intuitive toolkit for teachers to engage students with interactive lessons. It puts secondary schools and their teachers in control of their students' learning.
Secondary school kids absorb information more effectively if they feel engaged. They are used to learn with the aid of devices such as laptops, tablets, or smartphones. The ideal scenario for engaged learning in secondary schools is a combination of in-person and digital interactivity.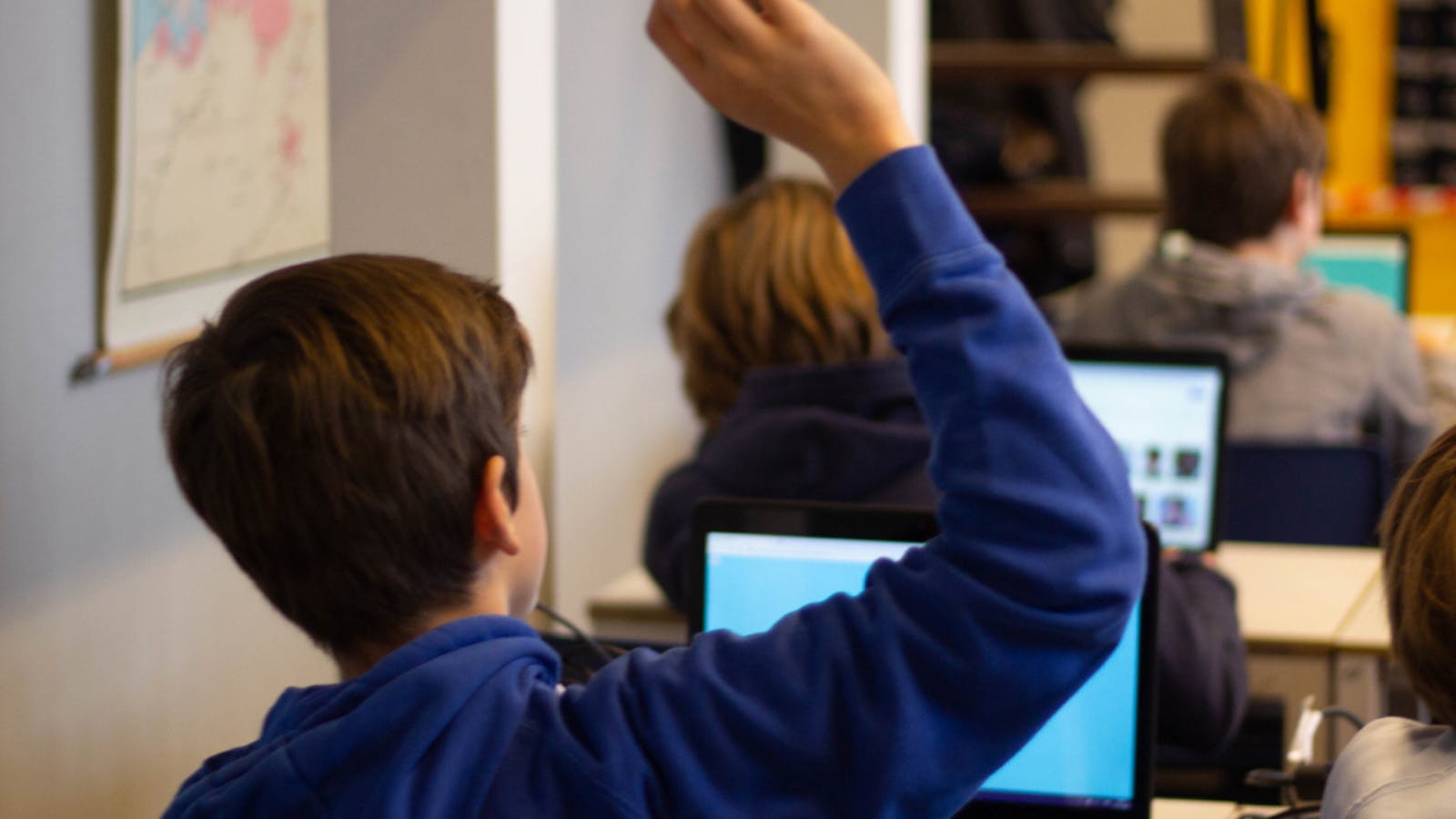 Curious how LessonUp empowers teachers and engages students in secondary education?
Belfast MET, the largest Further and Higher Education College in Northern Ireland, works with the School Complete subscription.
Since working with LessonUp, they've experienced a higher student engagement, with active learners, and are able to monitor their students' progress more effectively. Check out this case study to discover how LessonUp empowers them.
The 5 main benefits of teaching secondary school children with the support of LessonUp:
1. Engage students with interactive lessons featuring quizzes, mind maps, spinners, & more.
2. Monitor and understand your students' learning.
3. Provide secondary education students with real-time feedback. Right when they need it.
4. Create a safe and encouraging environment for active learners.
5. Share all the amazing lessons created internally with your team.
LessonUp helps me bring equality in the classroom. I can pull everyone's answers into one learning space, and ask probing questions. As a result, I always know where every student is standing. It's of great support!
Madeline Whiteside
Film & Media teacher at Belfast MET
Within the School Complete subscription, all secondary education teachers receive the individual Pro subscription, plus all the associated benefits of a school-wide environment. This includes: creating classes, sharing & saving lessons, handing out tests, and monitoring student progress.
LessonUp's School Complete subscription is available for secondary schools with at least 10 teachers, or more. Would you like to start immediately? We can onboard your school within 3 hours!