LessonUp in Secondary Education
Make LessonUp a part of your daily teaching routine online, one-on-one or in the classroom.
With the School Complete license, secondary schools have many options. In addition to a Teachers PRO license for all teachers, the school license offers the following:
Increase student interaction with each other and your lesson material.
Challenge students to join the class.
Clarify and understand the learning process of your students.
Create a safe and encouraging environment for student engagement.
Work together with colleagues in your school's lesson channel and the collaboration folders.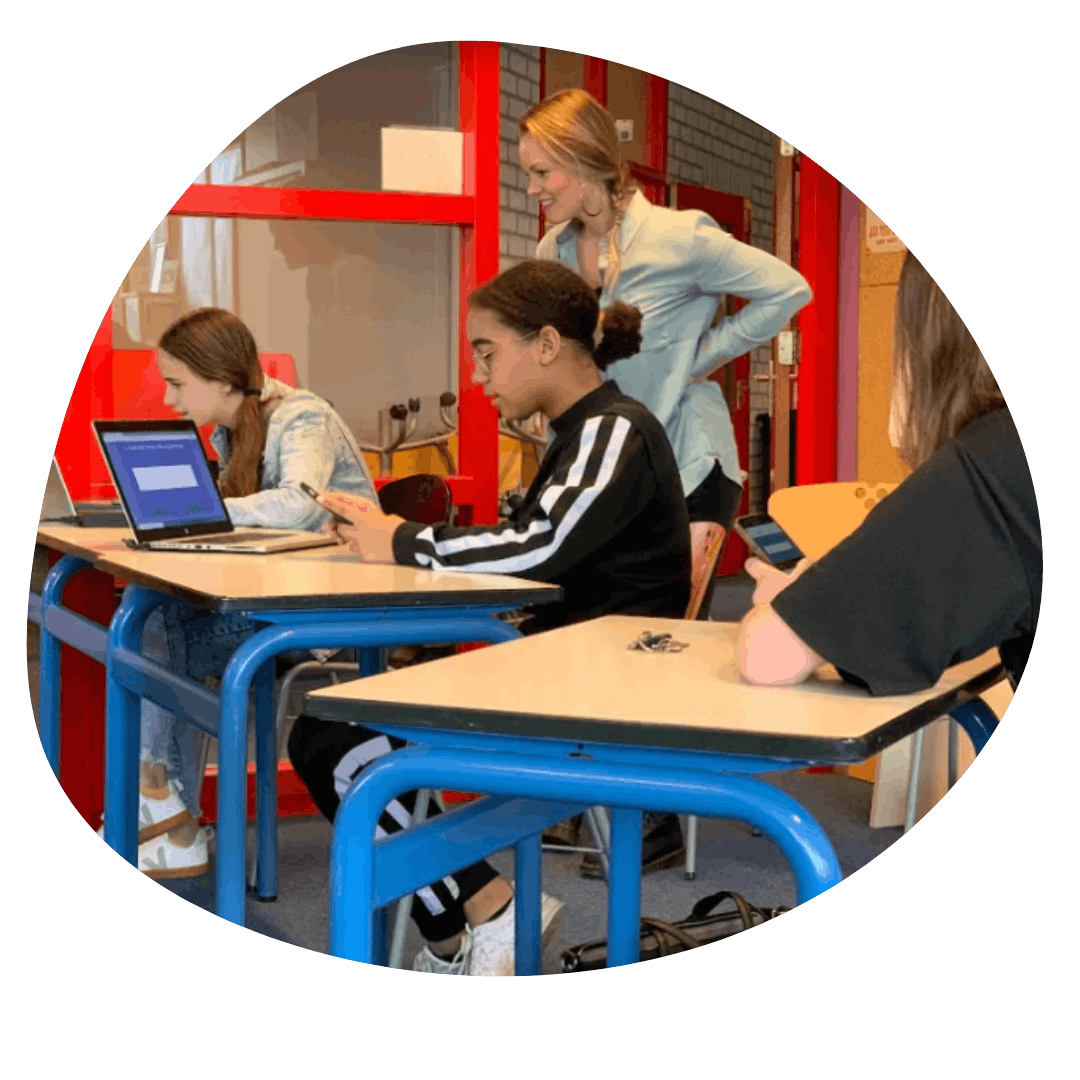 Want to know how our users have been able to use LessonUp within their school and classroom? RSG Enkhuizen, a high school based in the Netherlands, works with the School Complete license. They've seen higher student engagement and teachers have better insights on student learning. Take a look at the case study to see how schools have found LessonUp to be an integral part of their teaching methods.
You can get what you want out of LessonUp, no matter the grade and subject levels. Any teacher can use it.
Saskia Verhoek - van Breukelen
RSG Enkhuizen
Within the School Complete license, all teachers receive the Teachers PRO license and the associated benefits. This includes: creating classes, sharing and saving lessons in the cloud, handing out tests and insight on student progress.
The School Complete license is available for up to 10 teachers. Do you want to start immediately? Your school can be onboarded on to the LessonUp platform within 3 working hours.