The greatest toolkit for teachers
LessonUp supports you in your daily activities by providing you with a teacher toolkit, and with structured digital didactics. You can start by introducing learning objectives and close with an "exit-ticket" to consistently evaluate student responses. While reviewing answers, you can check post-lesson reports to track student performance, and adapt learning material for future lessons.
Ready to discover all the features of LessonUp?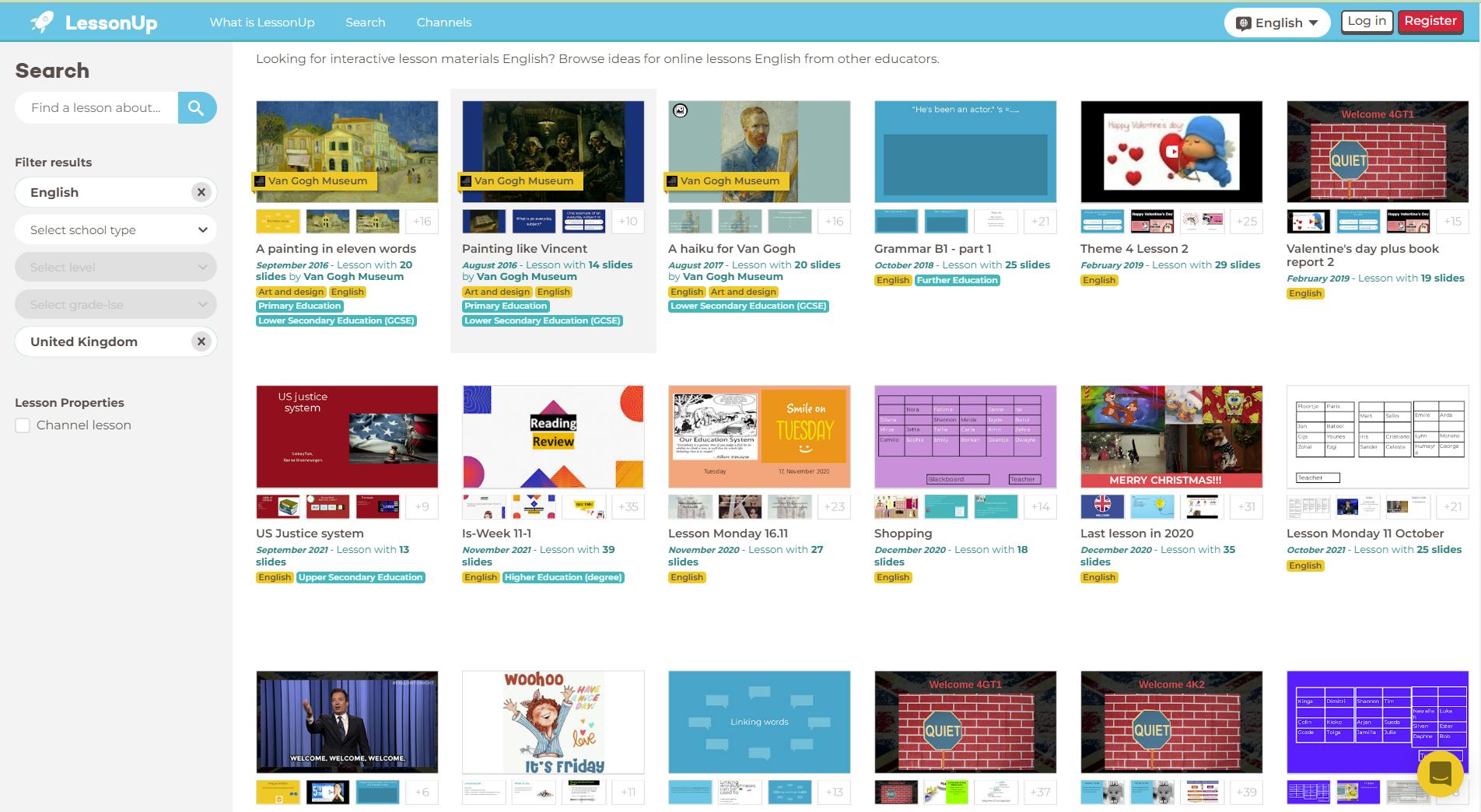 Create your own digital lessons
In your LessonUp working environment create the slides for your digital lesson. Start by adding your first slide, choose a layout, copy existing text, videos and/or images, and embed components to your heart's content. LessonUp is straightforward and very intuitive. If you have no time to create a lesson, look for inspiration in our free Lesson library or our Premium lesson collection, with lessons designed by specialised content creators.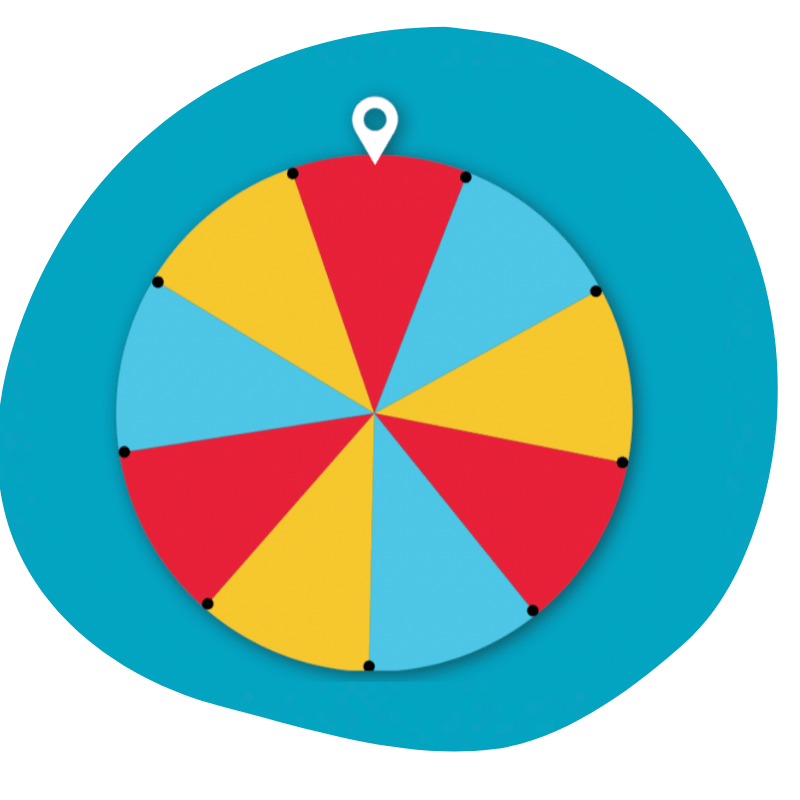 Inspire and engage your students with interactive features
LessonUp has a number of interactive elements that you can add to your lessons: quiz questions, open questions, photo questions, mind maps, drag & drop questions and many more. Each one stimulates a different kind of engagement, making your lessons more dynamic. They are effective ways for students to process learning material, challenge themselves and feel involved. Luckily, hundreds of open tabs on your computer, and bored, passive students are a thing of the past!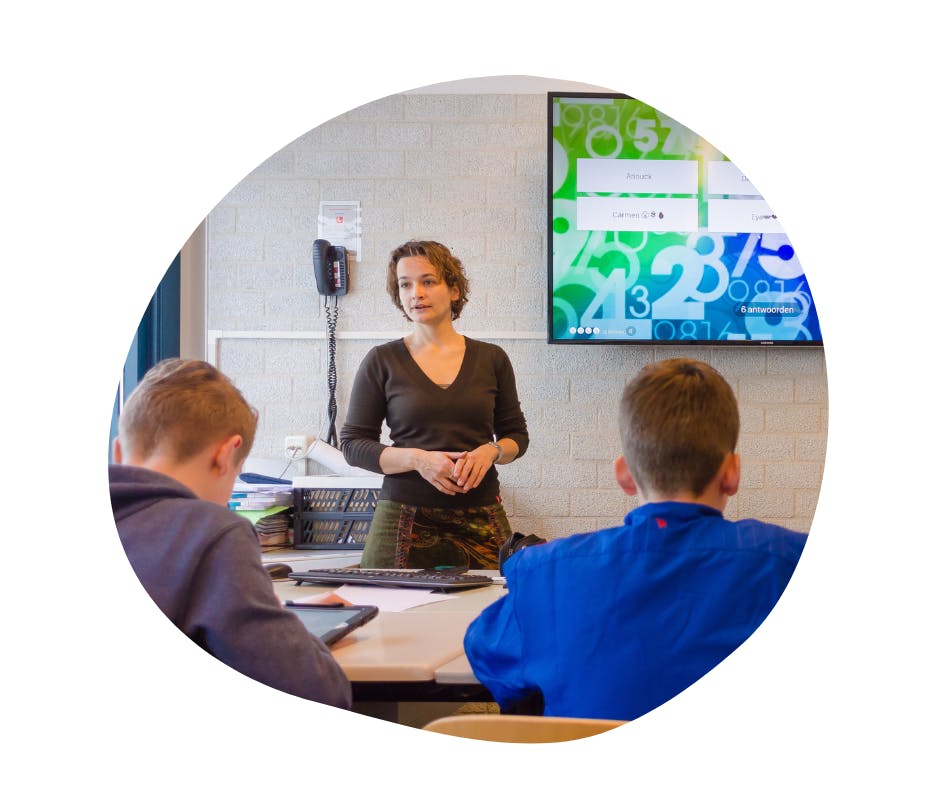 Teach digital lessons real-time, anywhere, with student interaction
Once you have created a lesson on a certain topic you can start teaching it in the class, remotely or hybrid, based on circumstances and your preferences. Your students can log in with their own devices. Start teaching, inspiring and engaging your students with complete, interactive lessons!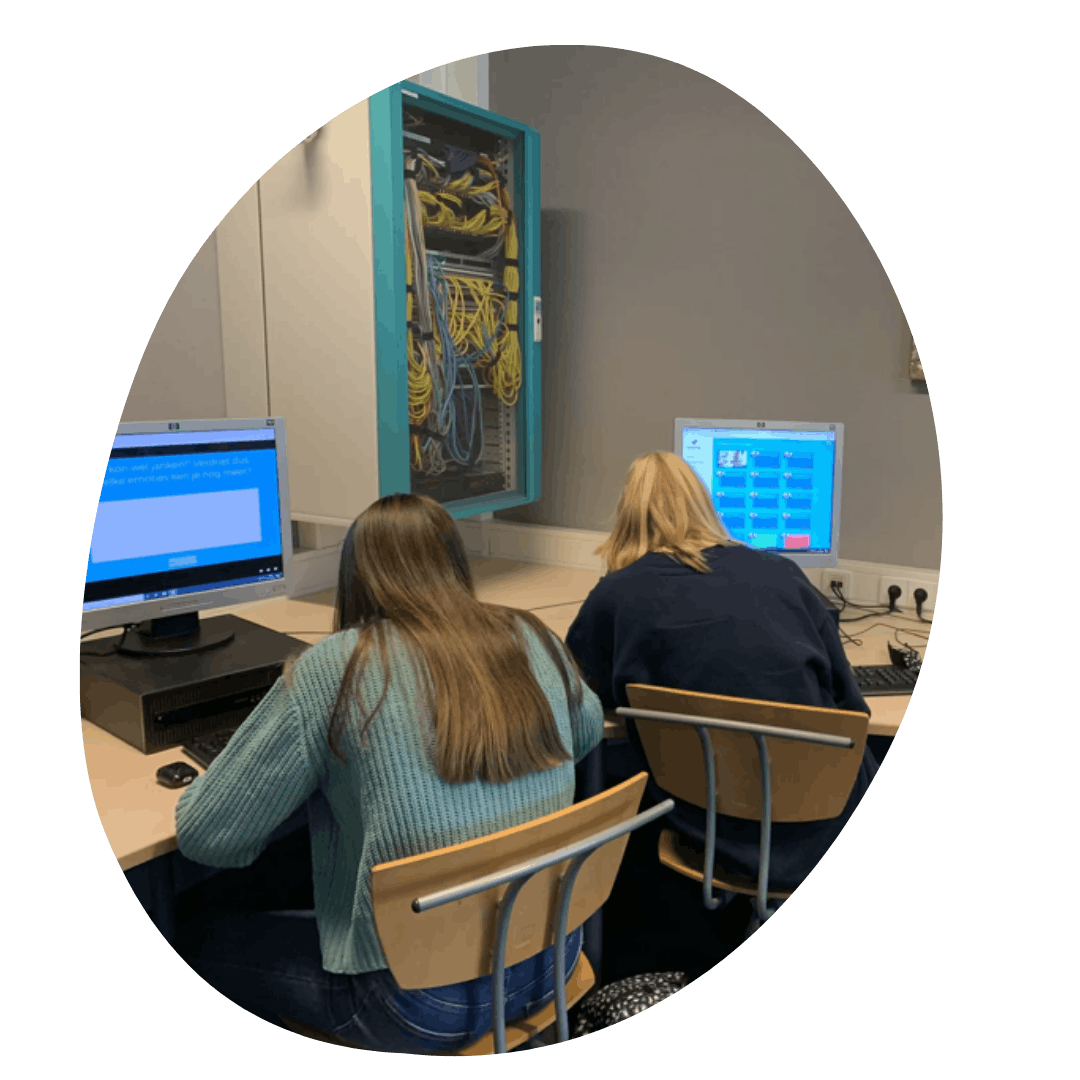 Make a test out of your lesson with one single click
Convert your latest lesson to a test in order to assess your students' level and knowledge. Share a test with your students at once, with one single click. If you are worried that your students might cheat while taking a digital test, there are many things you can do to prevent it. During testing, you can deny all access to all other LessonUp material, insert a time limit, have questions delivered in random order, and/or implement linear testing. With the latest, students can't return to previous parts of the test. If a student needs more time to finish off, you can reverse the time limit.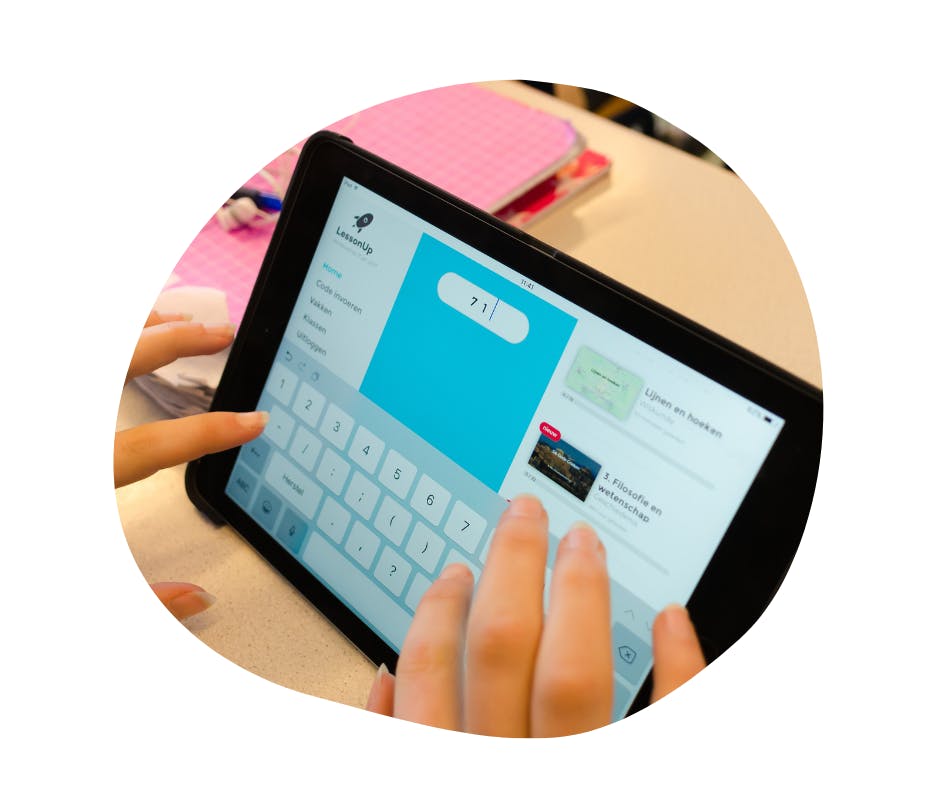 Hand out homework to your students any time, anywhere, with or without a class
Hand out homework to be done in the class or at home. You can share your lessons with your class or with individual students. If you provide a lesson anonymously, students may follow the lesson without signing in. However, if not signed in, they will not be able to retrieve the lesson in a second moment. If you share a lesson via the class, all students have to sign in. Create a class and hand out your lesson instantly to the entire class, or provide a link to each student anonymously.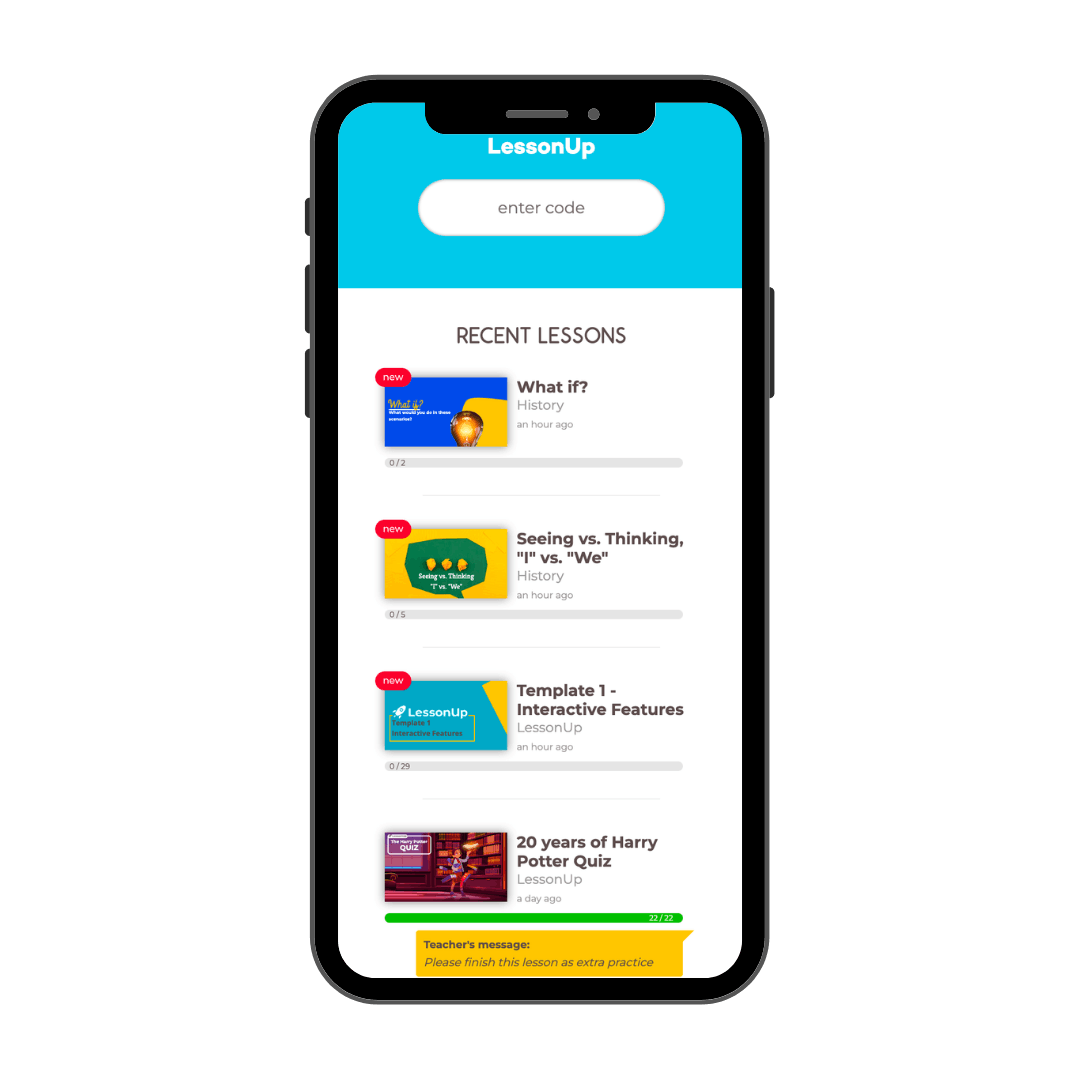 Create classes where you can share and save information
Setting up a digital classroom in LessonUp is the closest you can get to a normal classroom lesson. From there, you can share your LessonUp screen with your students in the newly created class. Your screen will then be the focal point for your students throughout the lesson. Students can participate by signing into their LessonUp account, and then entering the digital classroom environment. Support your students by offering them instant feedback during interactive tests. Once a lesson or assessment is concluded, all answers are saved safely in your LessonUp account.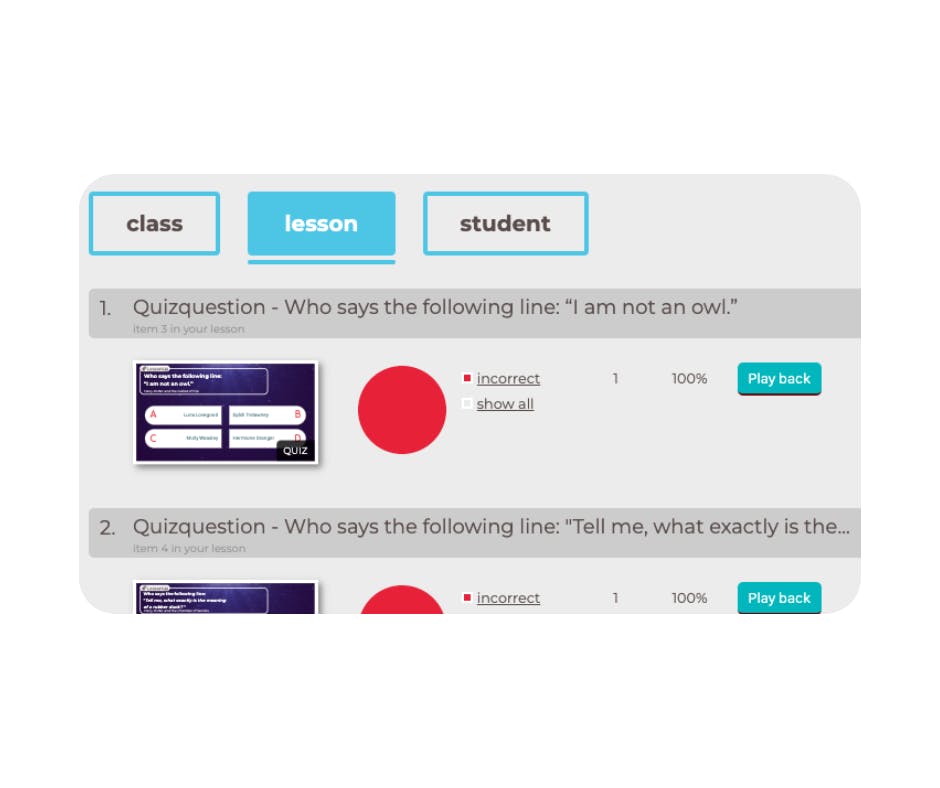 Save all test results in automatically-generated student reports
If you have created a class or more classes, all test results, indicated in the reports, are saved automatically by LessonUp. Only if you delete a test, the reports will be deleted simultaneously. Beware of this, especially for examination results required to be on record for a certain time span.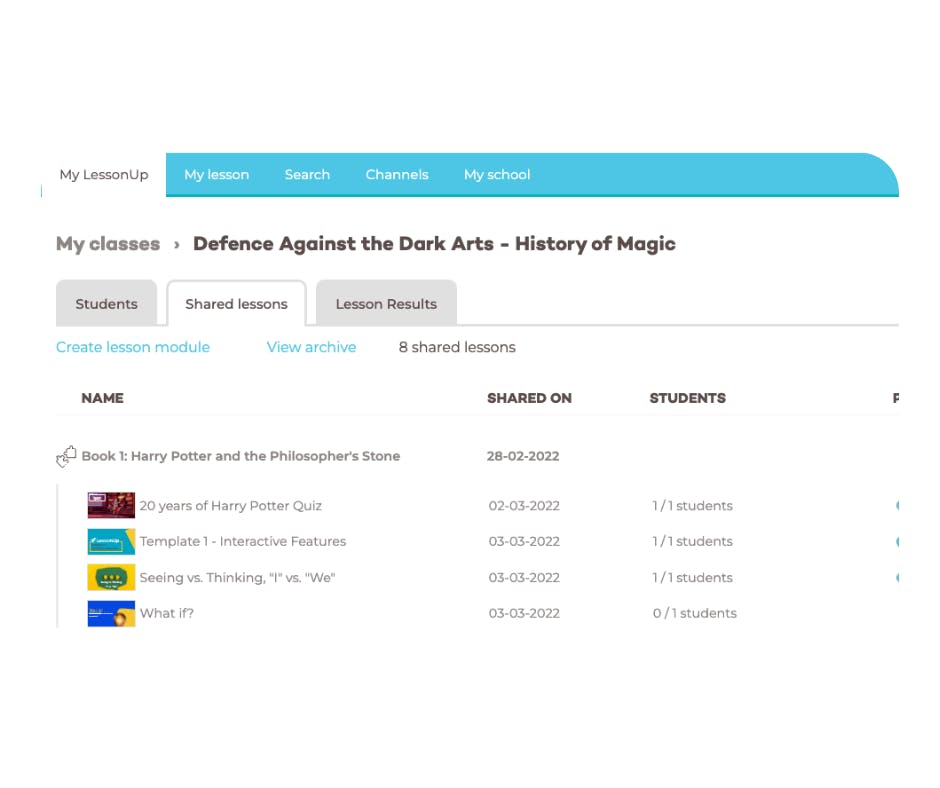 Work with lesson modules to organise your complete yearly curriculum
Organise your curriculum in lesson modules. Create clusters of lessons labelled per topic, learning objectives or different kinds of learning techniques. It makes it much easier to search for lessons. If your school has an account, you can share lessons and help each other in a clear, structured way.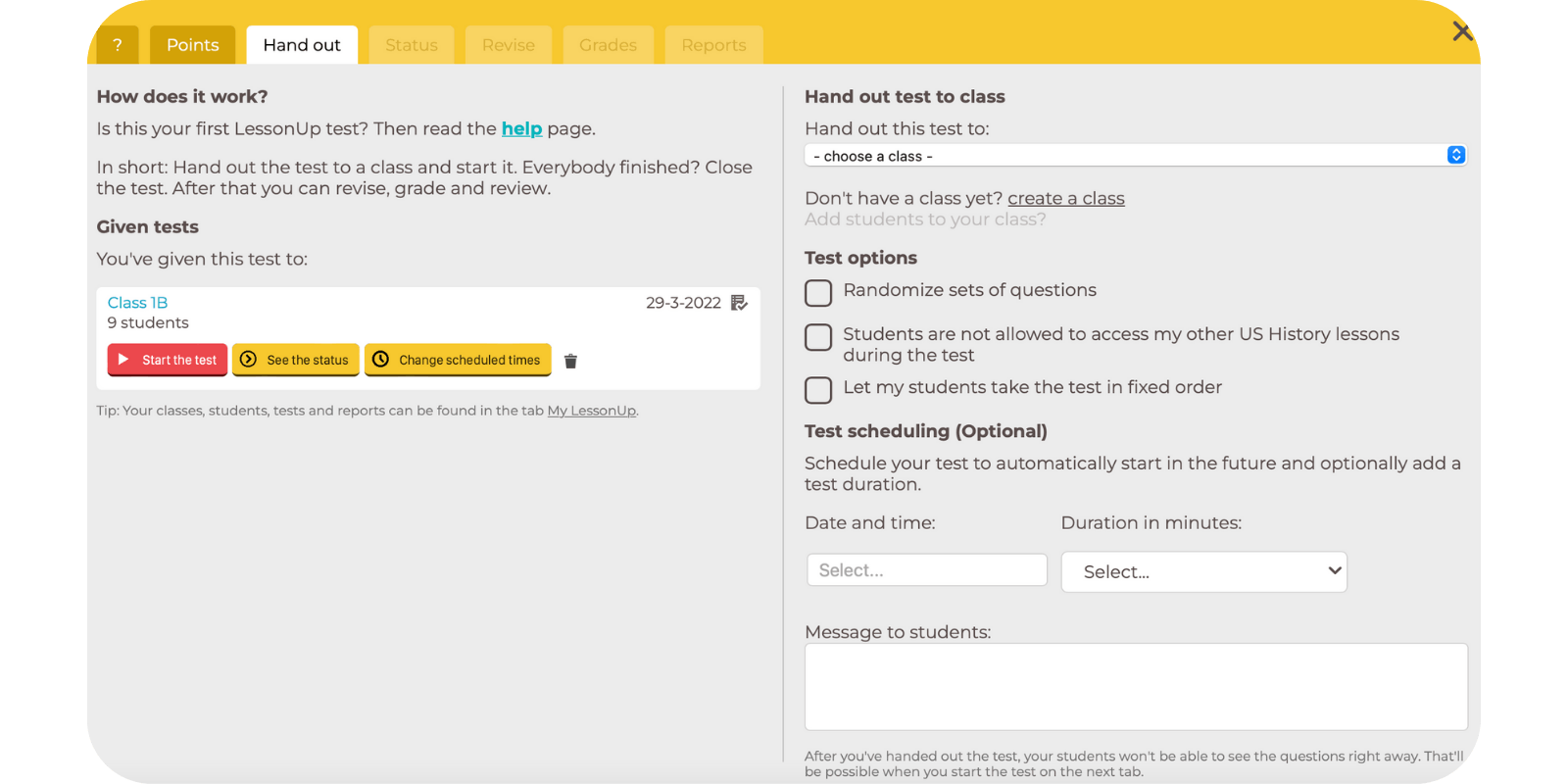 Differentiate your lessons to match individual needs
As a teacher, you might want to create several versions of a lesson to share with your students. The lesson reports that you receive in LessonUp give you a clear idea on students' responses to specific lessons. Based on this information, you can customise them with targeted content matching your students' level, pace and needs. For example, you can select more parts of your lesson for students who need an extra challenge, or differentiate instructions based on individual needs.
Curious to see how these features can spice up your lessons?