About us
Empower every teacher to create the most engaging, joyful, and effective learning moments.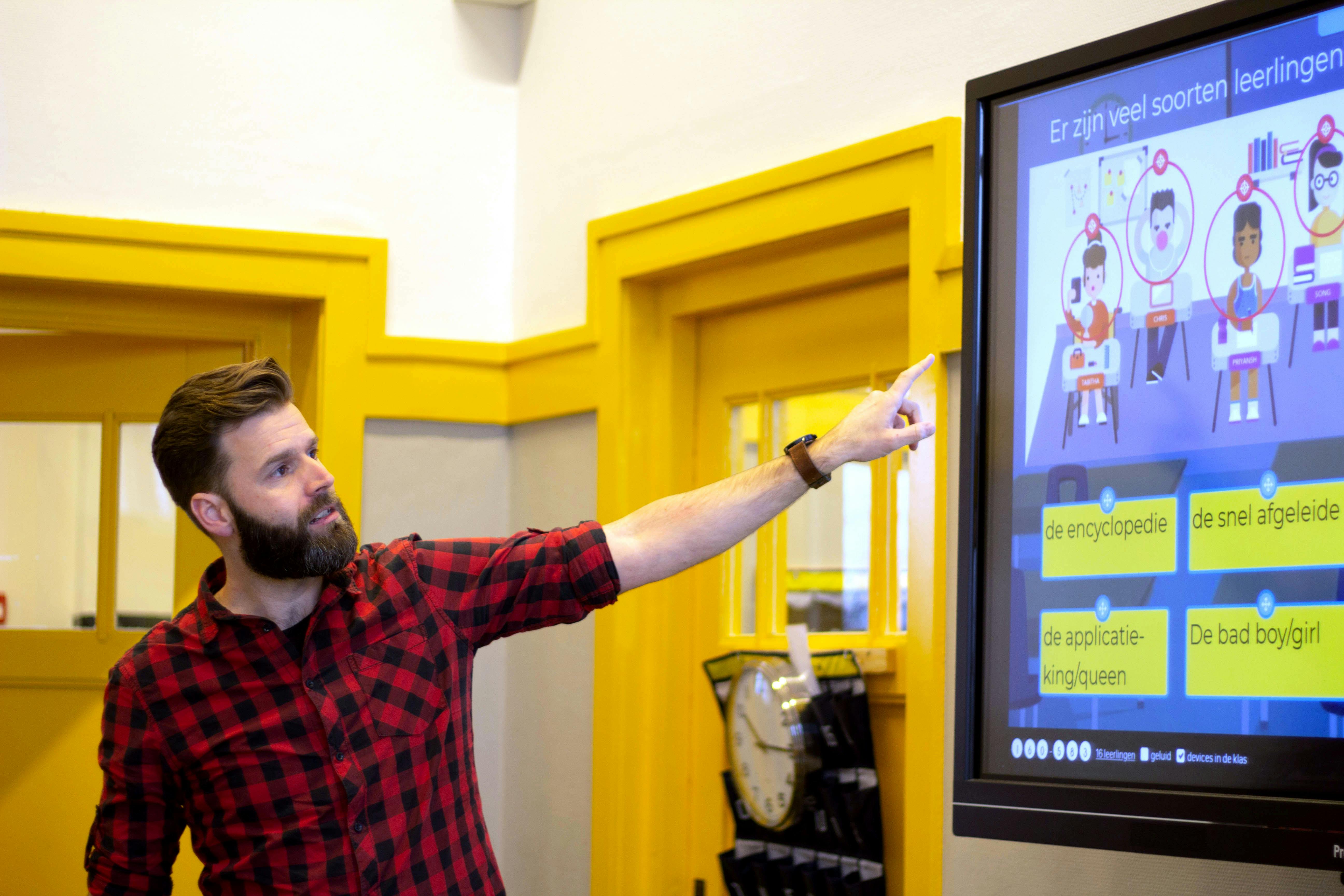 We all went to school. Some of us enjoyed it, others less. Yet we all have one thing in common: that one special teacher who truly inspired us to go the extra mile and who believed in us. The inspiration that led to the foundation of LessonUp.
LessonUp was established in 2015 with the aim to empower every teacher to create the most engaging, joyful and effective learning moments. We believe a well-educated future starts with well-supported teachers, because every student deserves teachers at their very best.
Teachers inspire, motivate and lead students. They are the ones guiding students towards their future. They are irreplaceable, because they are at the very heart of education.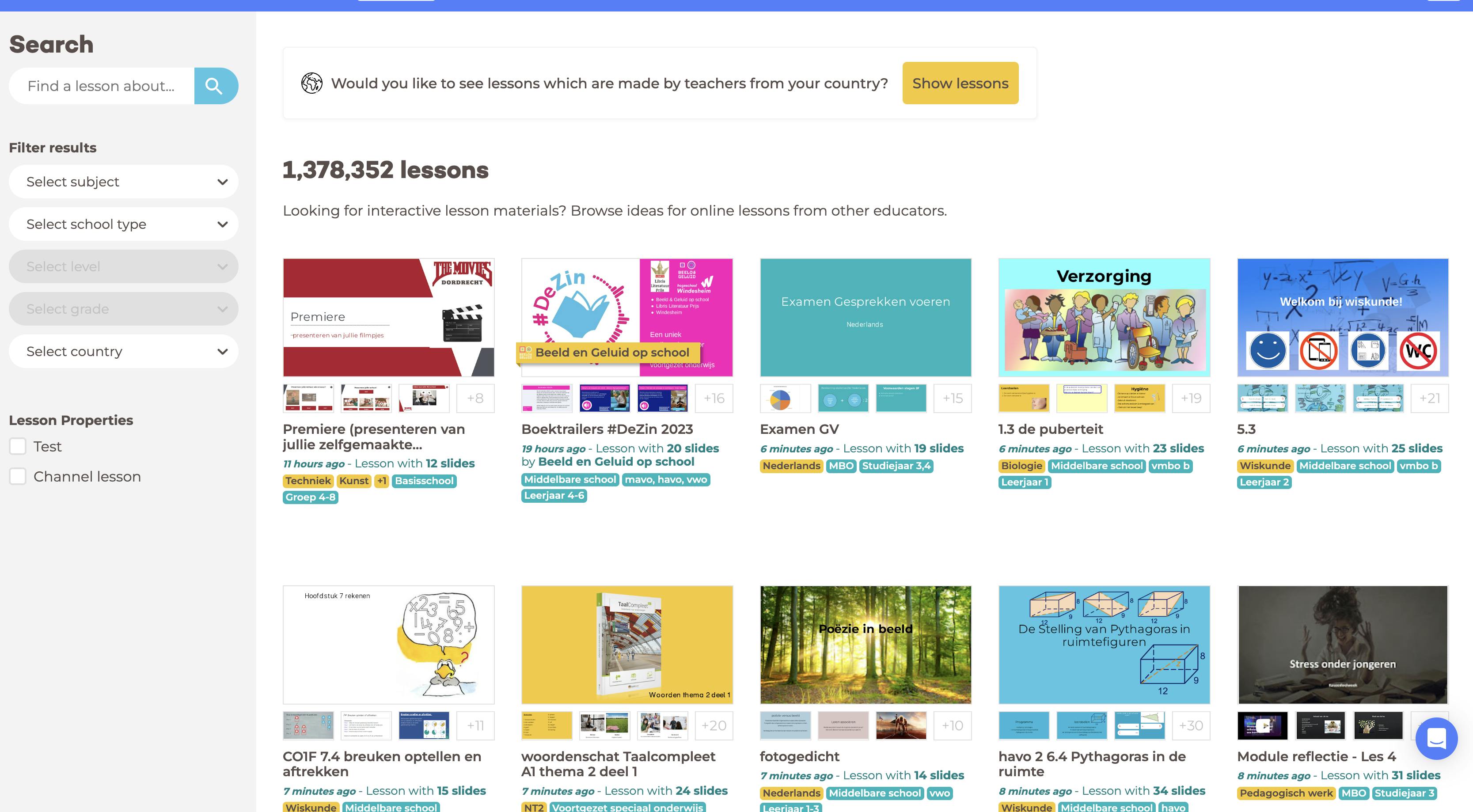 Especially for them, we have implemented the most intuitive, interactive teacher toolkit. With it, they can create engaging lessons for their students, and have access to thousands of interactive, customisable lessons created by inspiring educators who are part of the LessonUp community. 
Our team of 40+ professionals works every day with passion and dedication to support teachers every step of the way.
We help them channel their existing material into complete interactive lessons—to shape the future of education together!
A well-educated future starts with well-supported teachers—because every student deserves a teacher at their best.
Daan Giesen, CEO LessonUp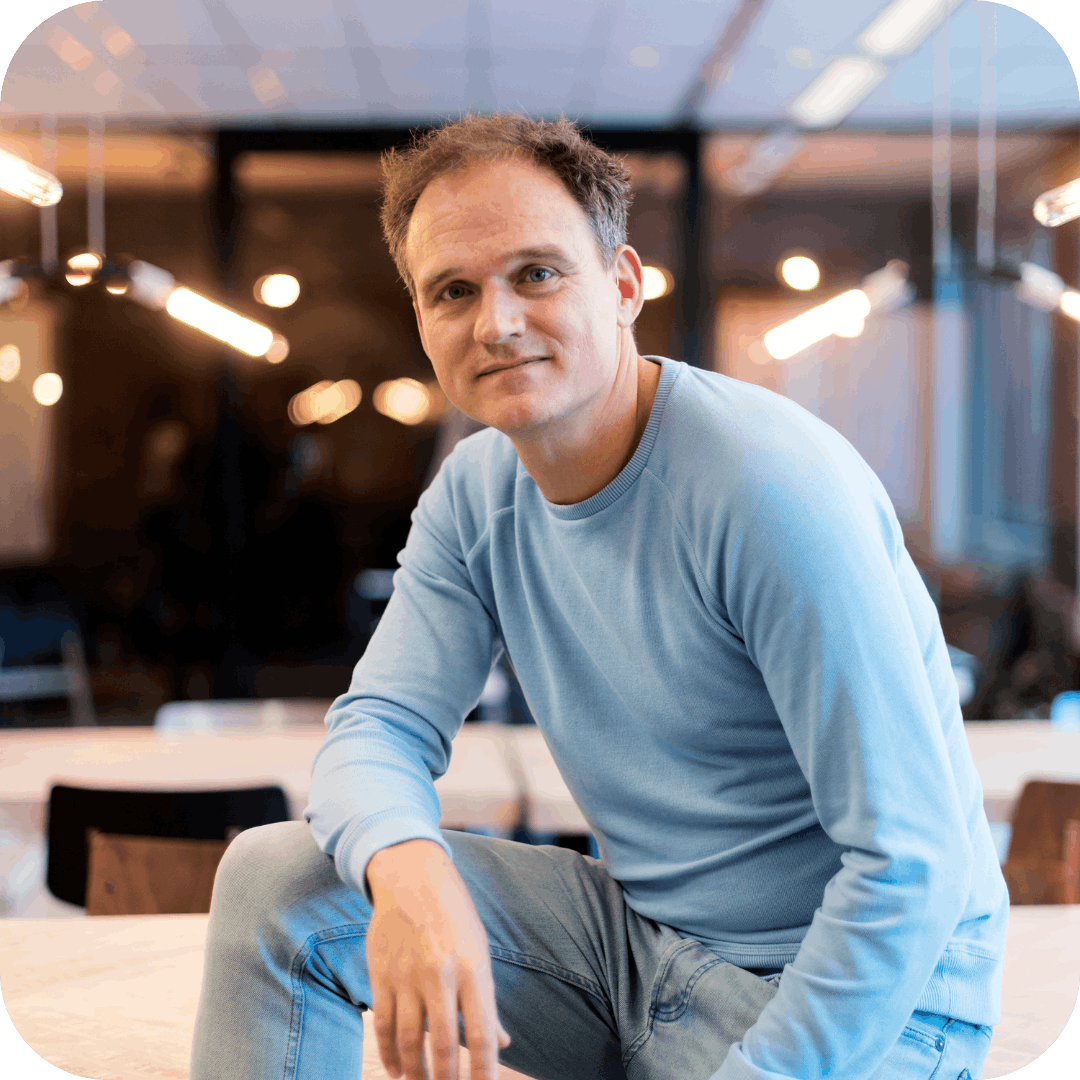 How it all started
In 2015, Kars Veling found himself at a crossroad. His children were growing up, ready to start secondary school. Kars wondered if schools had changed since he was a kid. 
With the advent of the internet and the digitalisation of almost every aspect of life, Kars expected school lessons to be very different from what he remembered. To his surprise he discovered that not much had changed. There was still the central board, textbooks, and teachers handing out prints.
How was this possible? The entire world was moving on. Office life had radically changed, so why were schools left behind in the process? The internet was available for more than a decade, but not used regularly during school lessons. When Kars developed the idea to bring the online world into the class, teachers were sceptical.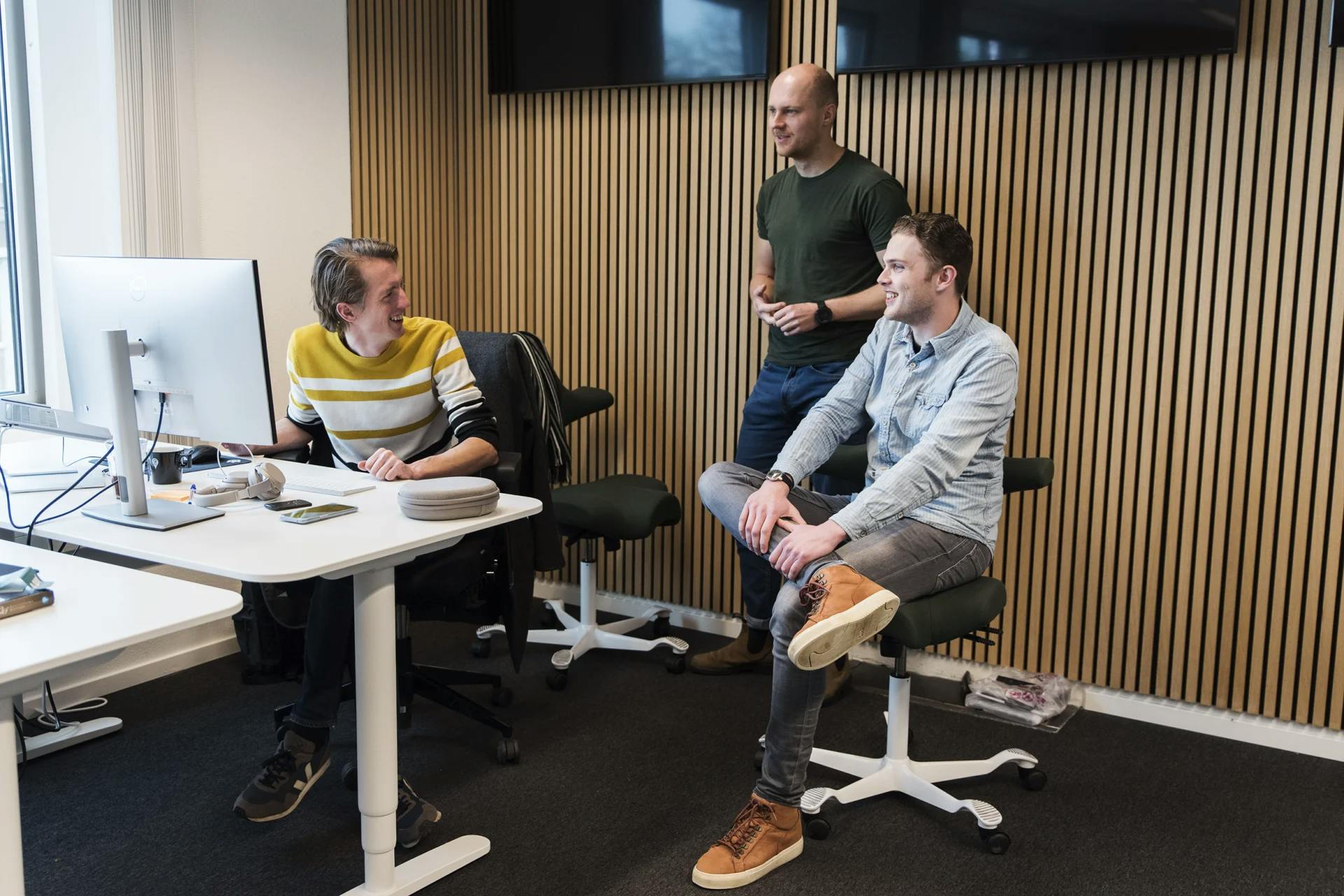 Kars decided to talk to teachers and carefully listen to what they had to say. He realised that he had to create a toolkit specifically for them—built around their needs and wishes—to help them succeed at the most important job in the world. What did teachers wish for? A targeted toolkit to channel their teaching material digitally, to connect and engage with their students: interactive kids, with current questions and needs.
In 2017, after a couple of experimental years, Kars and a team of software developers and teachers launched an intuitive toolkit for teachers. With a few clicks and the steady support of the LessonUp team, teachers could find or create complete digital lessons with images, videos, and many interactive elements. 
Very easily, LessonUp has such great potential to harness the technology available to students and use it to enhance their learning experience and knowledge retention.
Kyle Smith
Manufacturing Engineering lecturer at Belfast Metropolitan College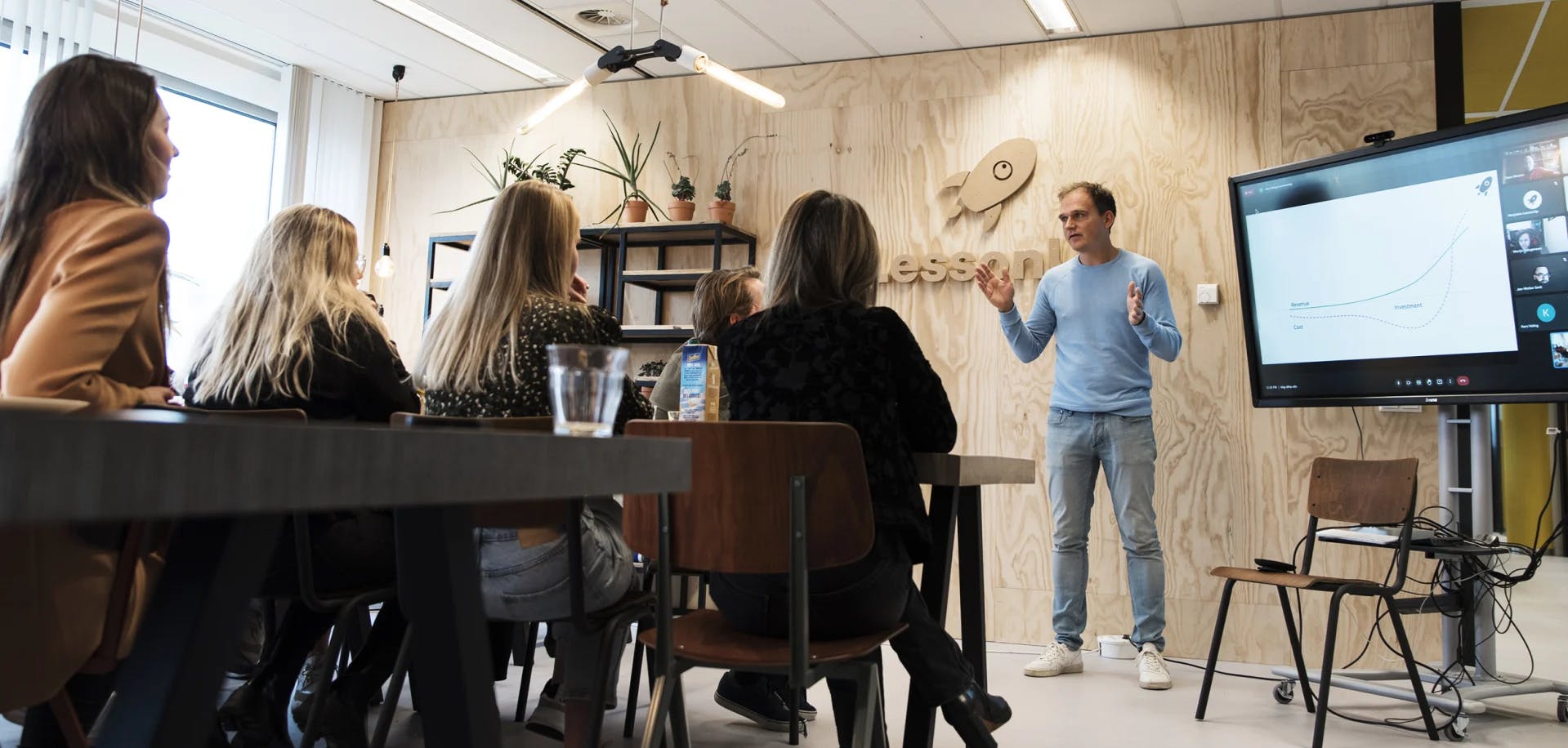 We work with a team of 40+ dedicated people, with very different backgrounds and personalities. We have distinct talents, passions, and ambitions. Yet we all believe that education has an enormous impact on our common future. Together, we are here for teachers every step of the way: from uploading their first PowerPoint to teaching with our toolkit. We hold their hands and show them what LessonUp can do.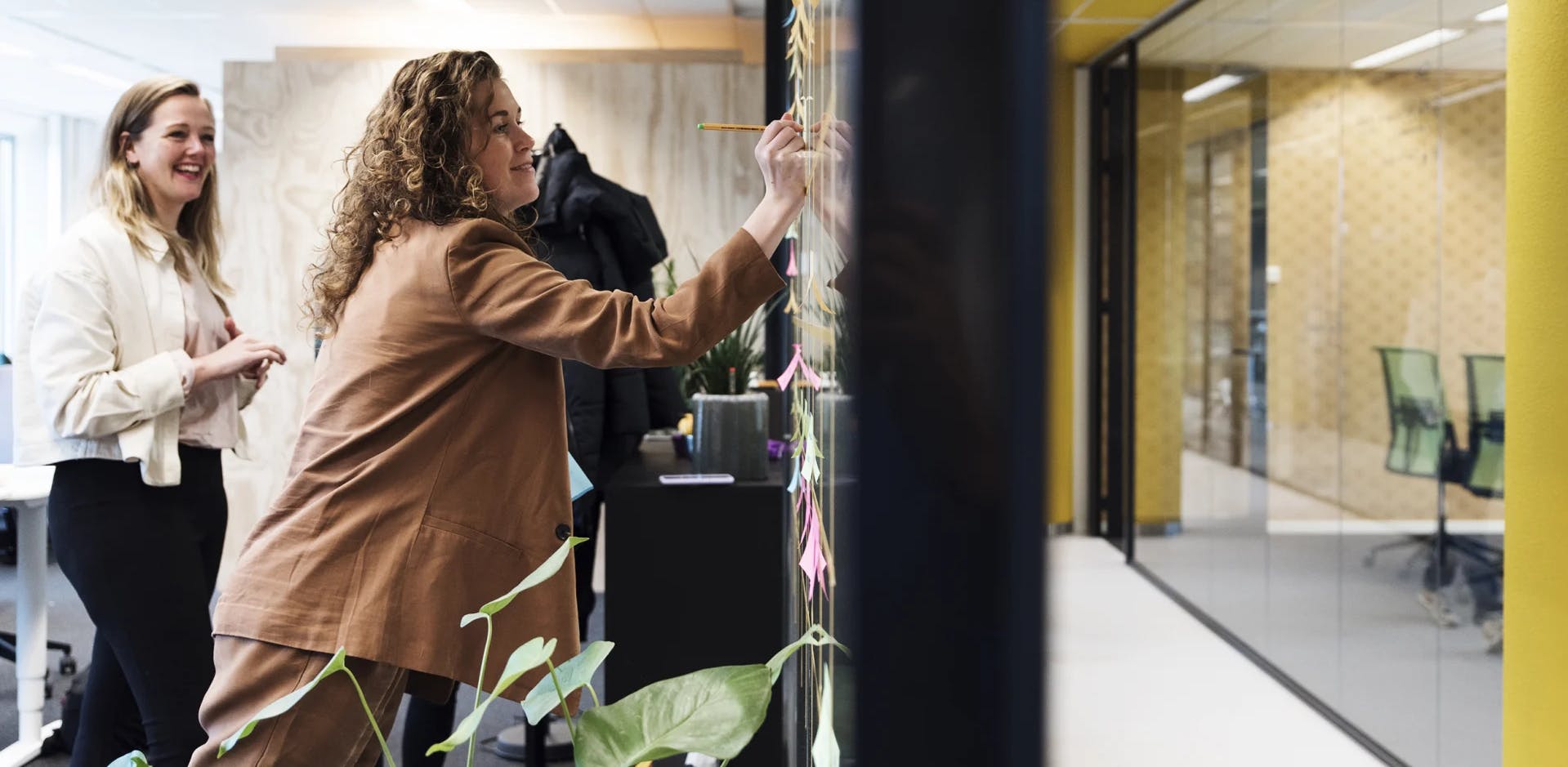 Both our business and our tech team work together towards supporting teachers in our ever-changing world. We work as a unity, and are well aware that our toolkit, content, and community need to improve teachers' classroom experience. Our aim is to make sure this happens incrementally, almost seamlessly. We are there for teachers right from the beginning, until they are comfortable working with LessonUp.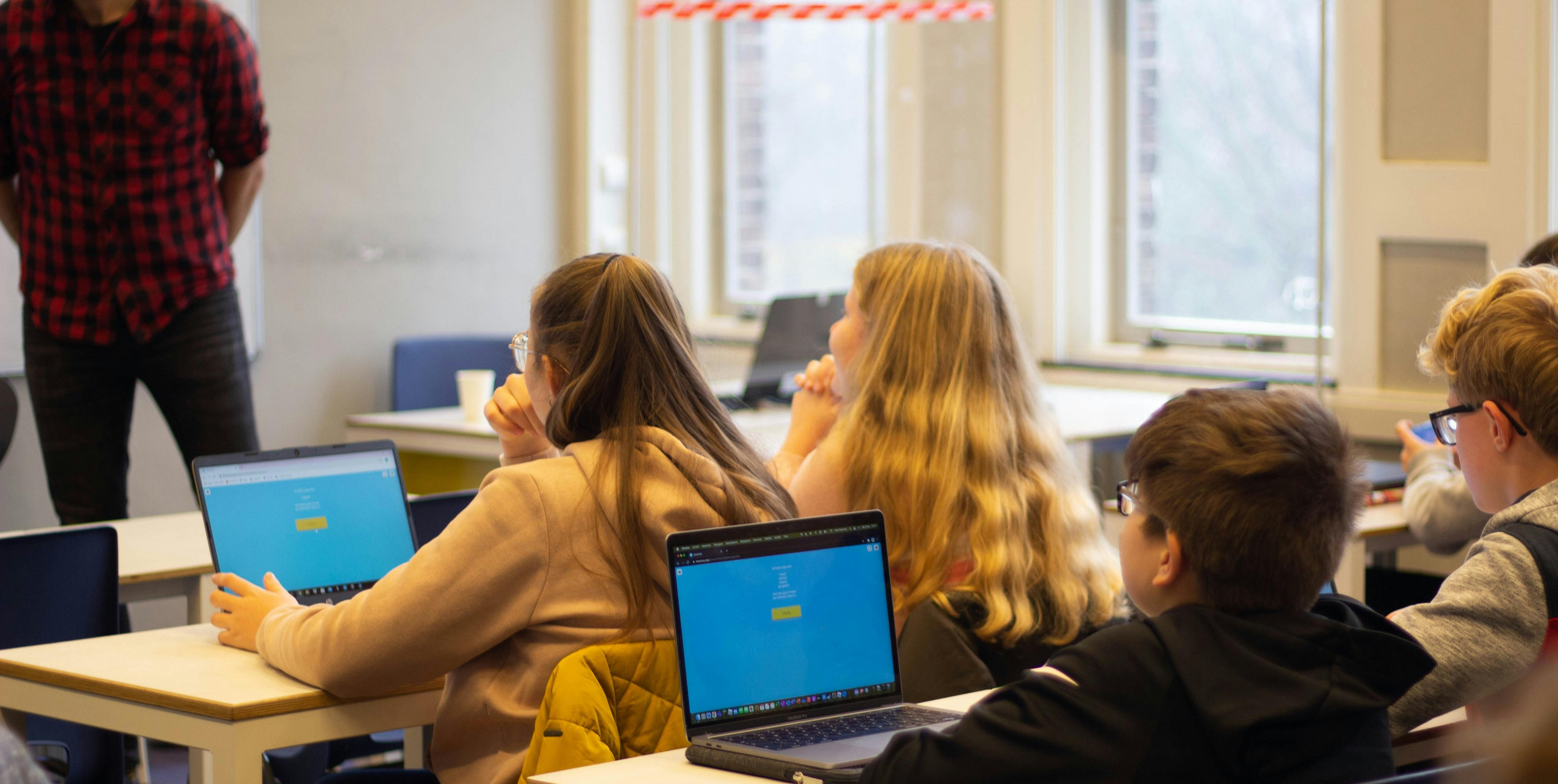 We all had a favourite teacher at school, a special person who believed in us and gave us the tools, content and connection we needed. We believe it's our turn to support teachers with the same 3 founding pillars. Together, we make sure they can teach at their best, save time, and work more efficiently. We walk them through all the possibilities in our toolkit, provide them with CPD resources, and with our continuous support.
Interesting Facts
From 2015 to 2017 LessonUp was in laboratory mode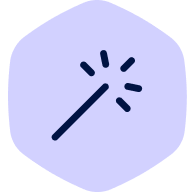 The first LessonUp teaching platform was created within one week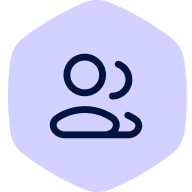 Every day thousands of educators engage their students with LessonUp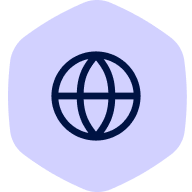 LessonUp is already being used in 139 countries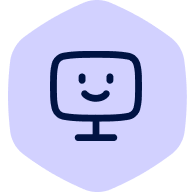 Our online library has more than 1,300,000 lessons and still counting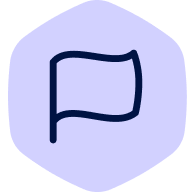 LessonUp is the market leader in The Netherlands