LessonUp for schools
Team up, digitise and stand out as a forward-thinking school 🏫
LessonUp - The Ultimate Teaching Tool 
A unique team lesson portfolio to save time & engage students
LessonUp is the ultimate online teaching platform on the market. You can easily teach online classes, organise distance learning, find or upload targeted lessons, and integrate them with engaging interactive elements.
Build a unique lesson portfolio together, as a team, to make an impact on your students. Adapt it to classroom, online and hybrid teaching. Save time, fill in for each other, reduce the workload and focus on your students' needs. With one digital teaching platform you can use existing lessons and create new ones, hand out homework, teach online classes, organise distance learning, track student progress, and differentiate learning material. Curious to learn more about LessonUp's features and benefits?👇
LessonUp's greatest features
Use existing lessons and easily create new ones
Differentiate your lessons to match individual needs
Save lessons, tests and reports in one safe place
Enrich your lessons & tests with interactive elements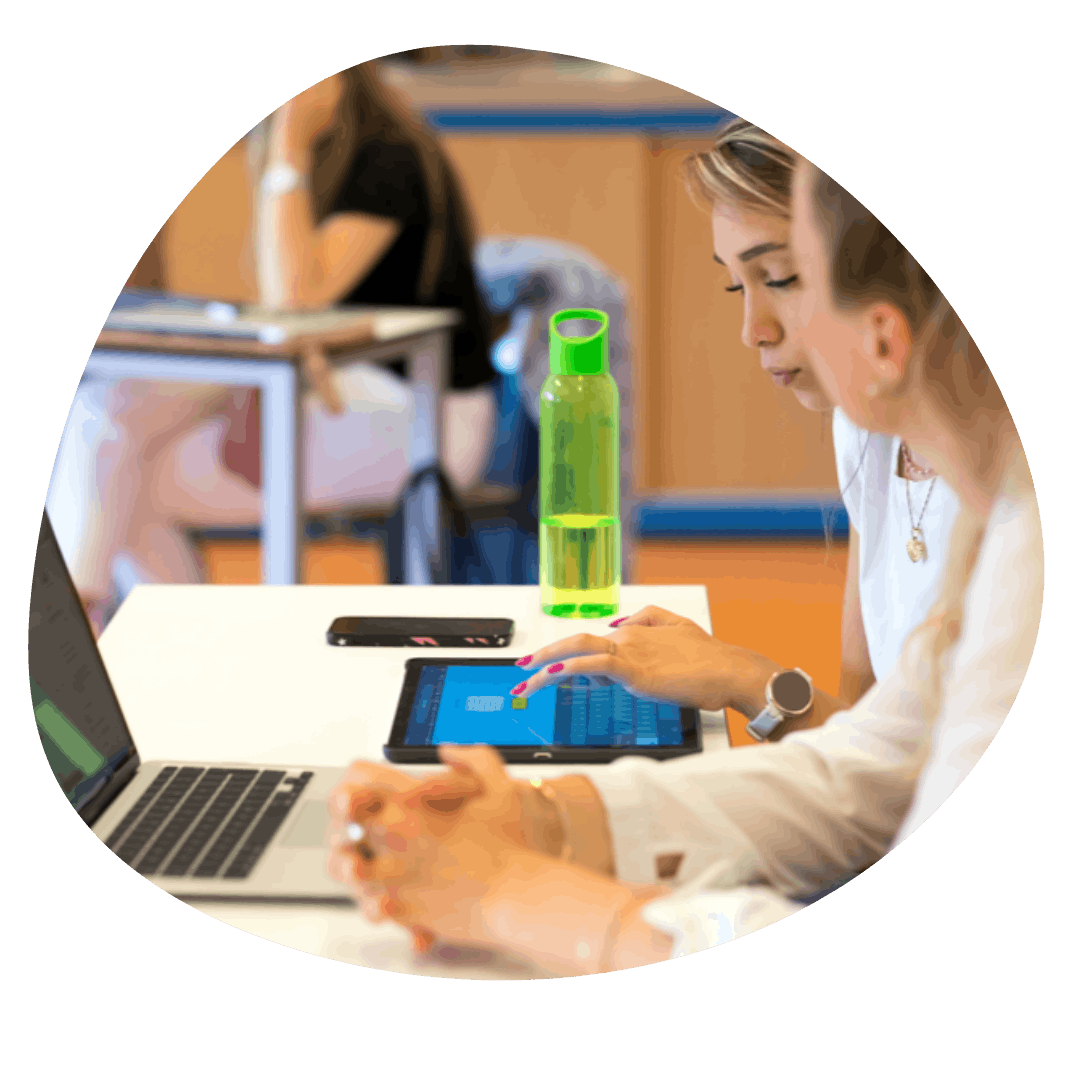 LessonUp supports you as a team 👇
Join forces to build a digital lesson portfolio 
Build a unique and adaptable school-wide lesson portfolio for the entire team. Save the complete school curriculum, all students' work and data in one safe place. Benefit from your collective skills and knowledge, co-teach and give each other access to lessons, homework, and classes. Become a more resilient and flexible team.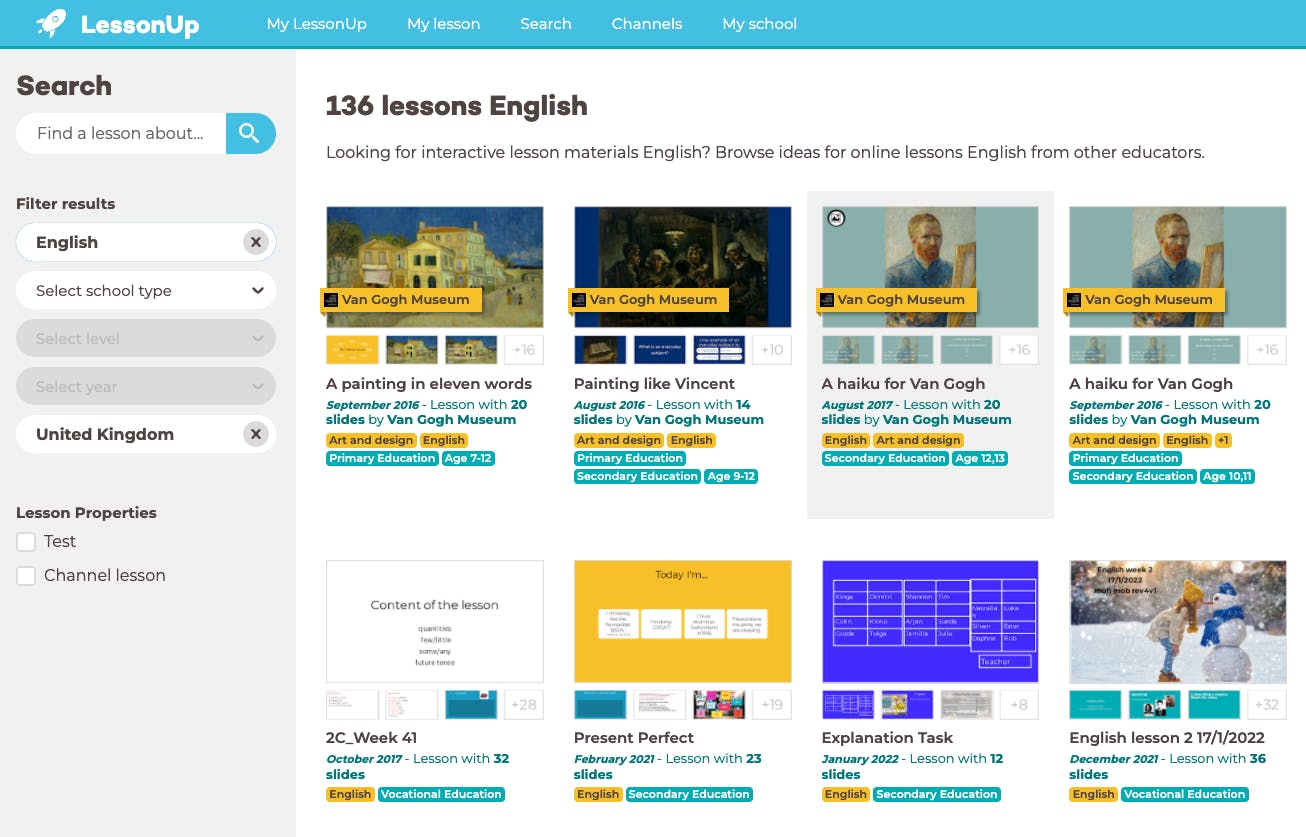 Inspire and engage your students 👇
Enhance the quality of education: make students feel seen, heard, and understood!
Work together real-time to edit and personalise lessons based on your students' needs. Keep students on track when a colleague calls in sick. Teach online classes, manage distance learning and get clear insights into the performance and needs of your students. Engage them every day with inspiring, interactive lessons and tests.
Sustain and impress students' parents 👇
Exceed parents' expectations with digital didactics and flexible teaching
Enjoy using 10+ interactive elements to engage your students and keep them focused in the class and at home. Hand out homework and create insightful assignments in no time. LessonUp checks most of the work for you! Stand out as a school and impress students' parents with an innovative digital curriculum.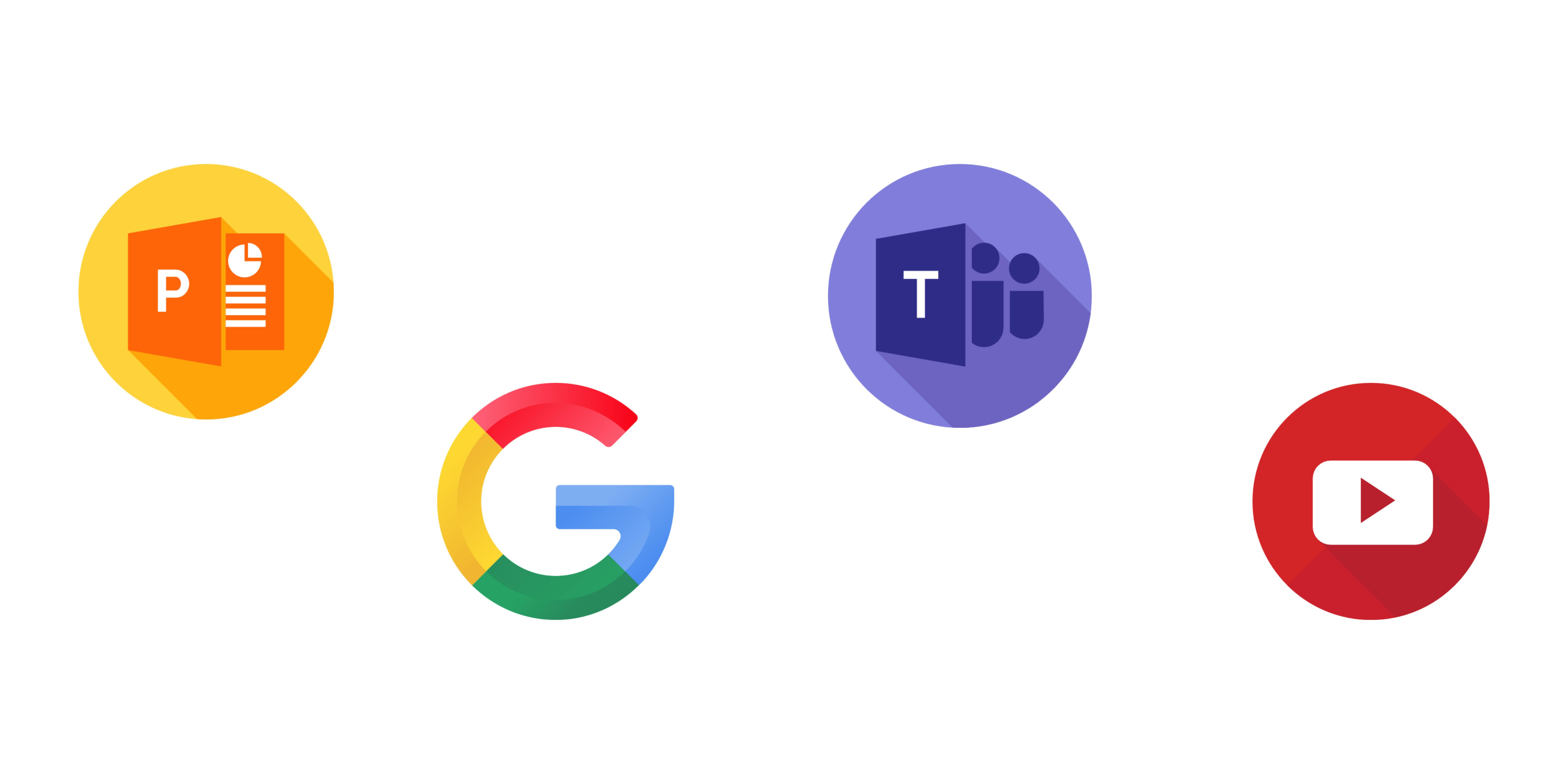 LessonUp: the online teaching tool compatible with other platforms
Integrate LessonUp with your favourite platforms in just a few steps. Easily create your first lesson by uploading existing material. We know that time is precious. Your ready-made lessons and presentations won't go wasted!
Join LessonUp 🚀
Sign up for a LessonUp school licence 
Every school is unique. Every situation is different. 👉 We offer various licences and custom-made solutions. Check out available options and fill in a quote request. We will contact you with advice, to make 100% sure that the licence suits your school's needs.
The ultimate online teaching platform 💛 that loves teachers
Ready, set, teach!
LessonUp is easy to use and very intuitive. Start teaching right away.
Classroom, online & hybrid
LessonUp is easily adaptable to the way you teach. Enjoy providing distance learning too.
Lesson library
Access targeted, high-quality content to build powerful lessons.
Compatible with #1 platforms
Integrate Teams, Microsoft classroom, ZOOM and more in just a few steps.
TeamUp as a school
Sign up for a LessonUp school account, digitise and stand out as a forward-thinking school.
Worldwide community
Lift teaching to extraordinary heights with inspiring colleagues around the globe.
Our biggest fans, our greatest ambassadors 🌟
We recently started using LessonUp in our College. The onboarding process was very straightforward and all our dealings with them have been transparent. Their support is excellent, offering 1-2-1 support to individuals as well as group tutorials. An excellent experience so far, would recommend it to any College.
Nigel Humphries
Multimedia & Instuctional Design Manager, Belfast Metropolitan College
Blogs & Videos 💡
Tips, support and inspiration
Benefit from the expertise, tips and tricks of fellow teachers and our education experts. Learn more about digital didactics, feel inspired and get the most out of all LessonUp's features.