Equip your staff to teach their best
With LessonUp all digital education resources are centralised and safely stored in one place, accessible to all school staff, teachers and students. Enjoy an all-in-one toolkit for teachers to create well-structured lessons with didactic value, and motivate students by promoting engagement.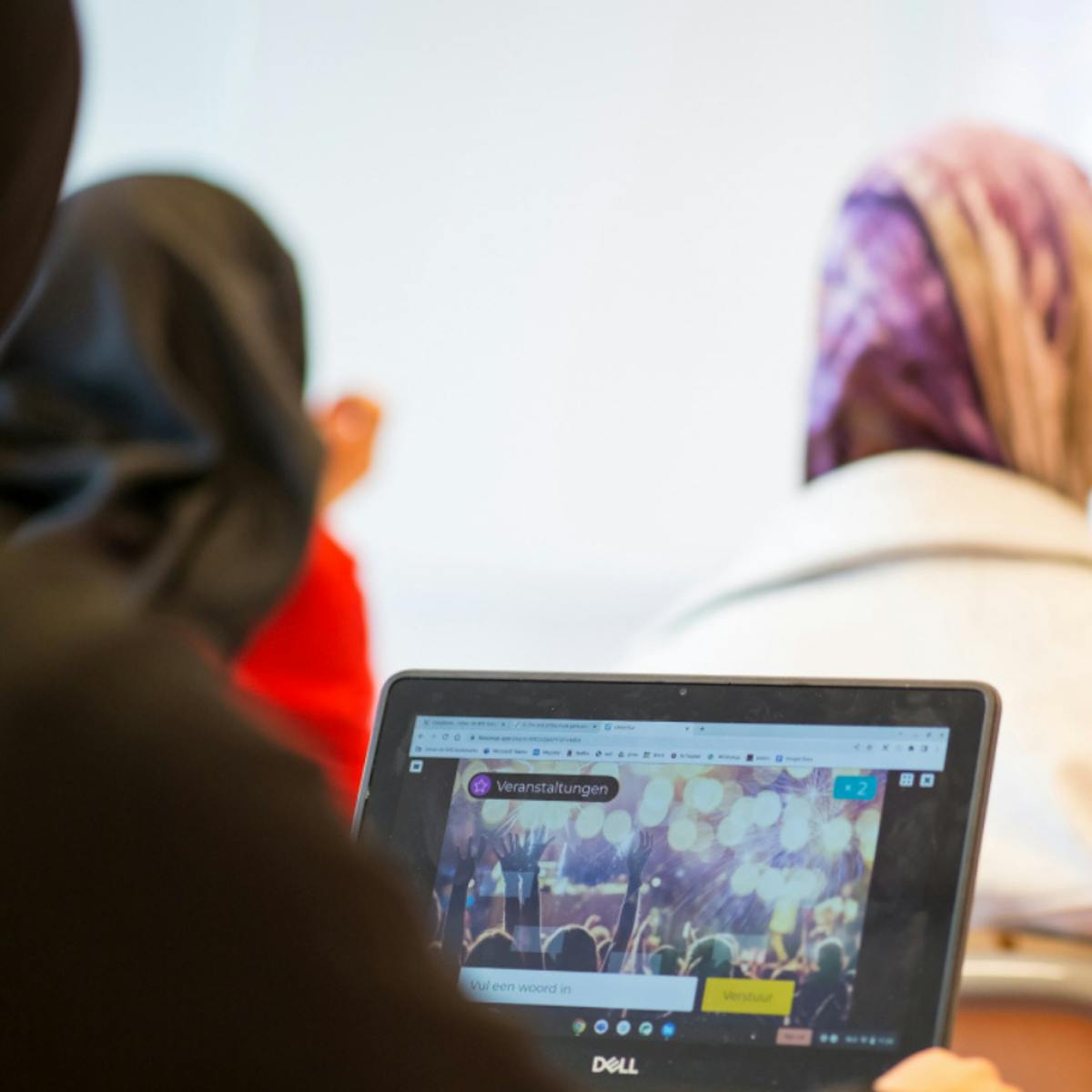 Motivate students with interactive lessons
LessonUp is the most intuitive, interactive toolkit made especially for teachers. With it, teachers can create engaging lessons for their students, or customise any of the thousands of ready-made lessons created by other teachers all around the world. They are safely stored in our free online lesson library. Furthermore, teachers can easily upload their existing PowerPoint lessons to make them more engaging & interactive.
Teachers and students love LessonUp's interactivity! It is very straightforward to add engaging features to a lesson, such as a quiz, a mind map, hotspots, an open-ended question, a spinner, or a drag & drop question. Students can actively participate in all the interactive parts with their tablets or mobile phones. They can also engage in person with their teachers and fellow students, while following the lesson on the interactive whiteboard.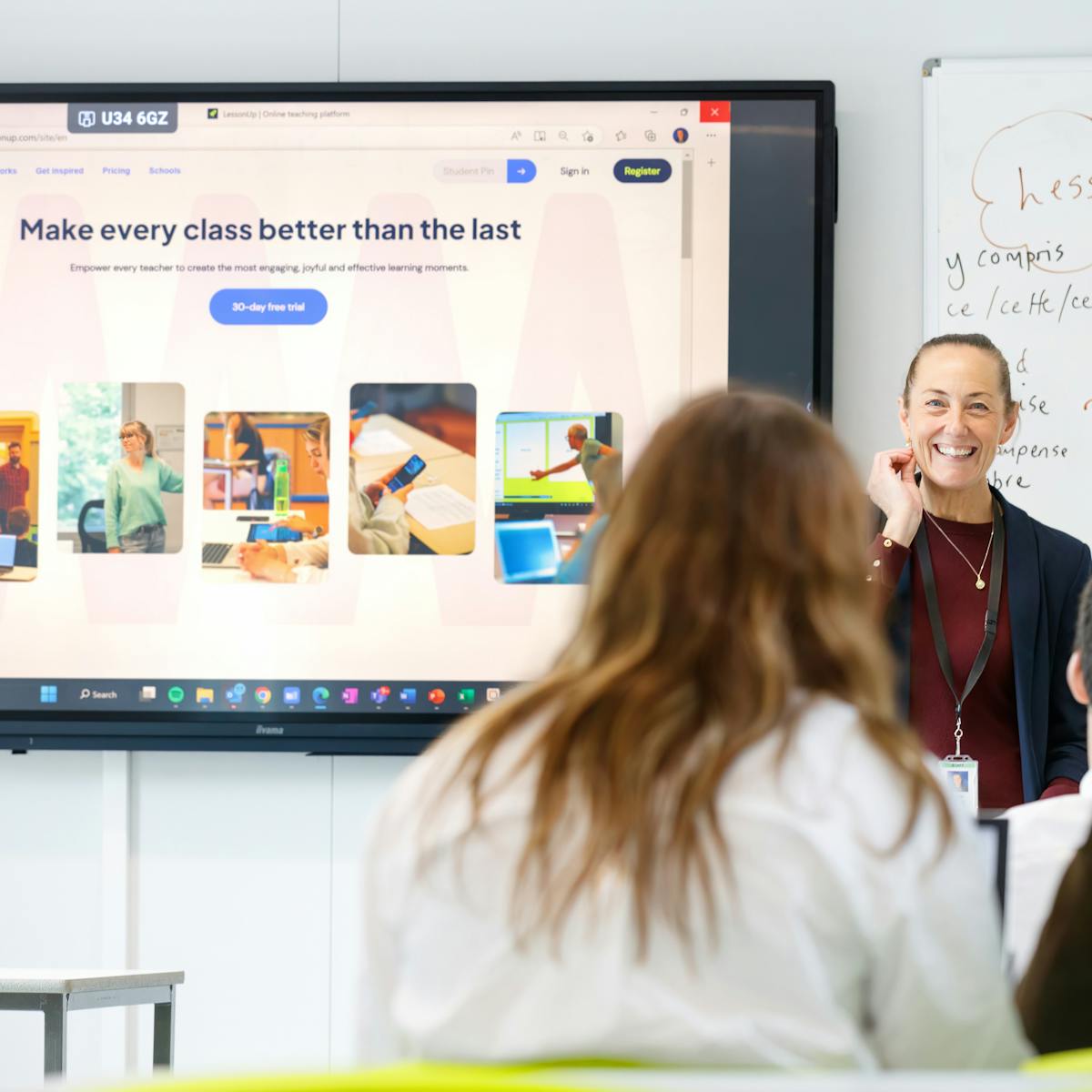 Centralise and own your school's education resources
Build a unique online lesson portfolio together, as a team, to make an impact on your students and their parents. Make sure all your teachers, cover supervisors, and school leaders can use existing lessons, customise them, or create new ones together. If a teacher is sick or absent, other teachers can easily take over. Cross-curricular collaborations are no problem as lessons can be adapted and stored safely, again and again.
With LessonUp's flexible school subscription, you can centralise your complete school curriculum, including all students' work and data, in one safe, GDPR compliant, place.Teachers can use lesson modules to create yearly overviews of the curriculum. By working together with shared modules, classes, and lessons, your school can make the most of its teachers' collective skills and knowledge. With your school's knowledge and publications safely stored under one roof, you will become a force to be reckoned with!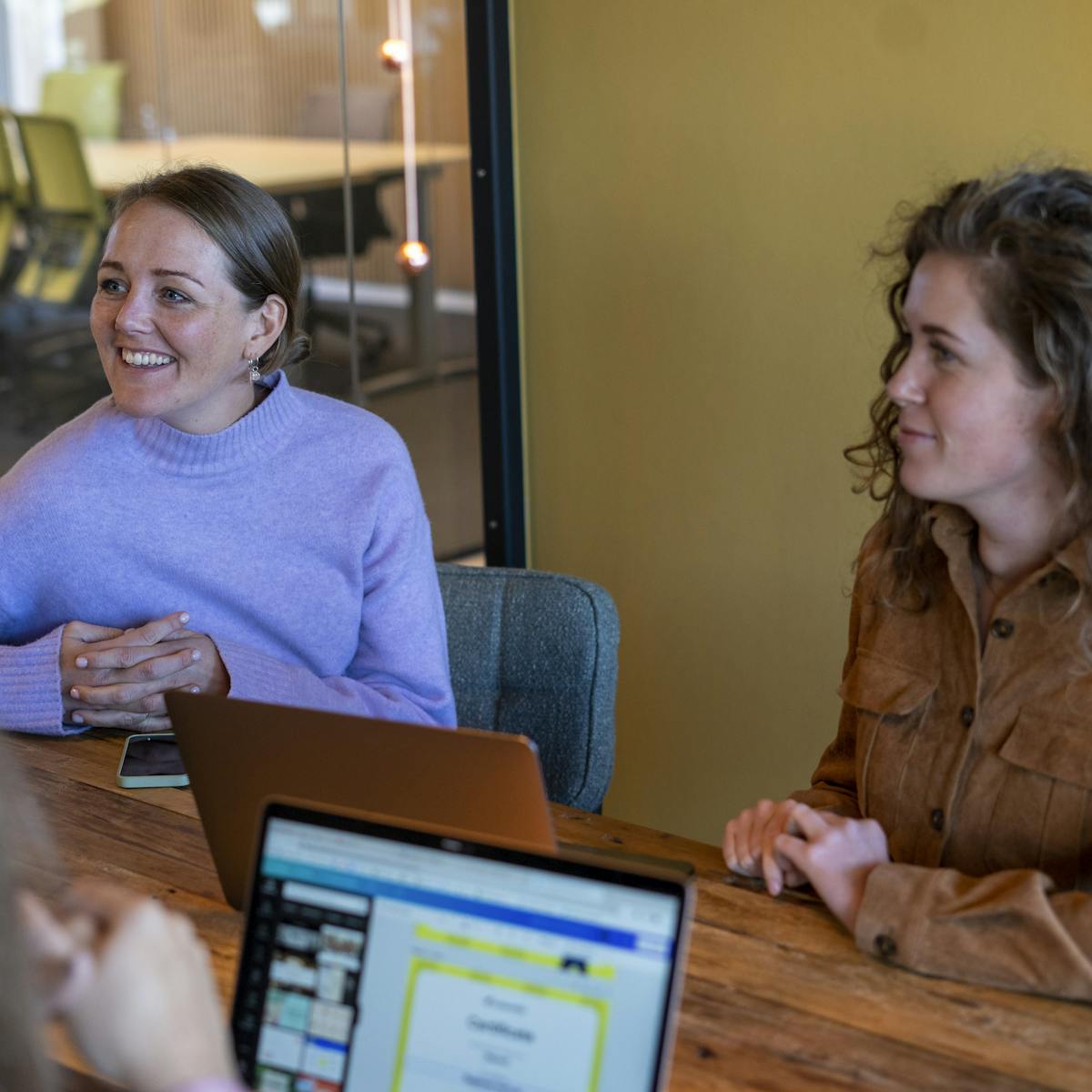 Let's shape the future of education together
At LessonUp, we believe that education comes first. Our intuitive toolkit is designed around the needs of teachers who are looking to engage and inspire their students every day. As well as offering our toolkit to support teachers, we also want to support our teachers' lifelong professional development with our free CPD resources. They tackle a wide range of themes such as active learning and metacognition, and new, trending topics.
We are an education specialist providing professional development resources for teachers: CPD papers, webinars, blog articles, case studies, CPD sessions, workshops, and more. Planning a workshop, for example, is a very effective way of offering your staff personalised support and assistance to get comfortable using LessonUp. On the other hand, our CPD papers and webinars are closely interlinked, and based on global pedagogical themes. The topics change every 3 months, and are translated into practical learning techniques that teachers can apply directly during their lessons, with or without the support of LessonUp.
Team up with LessonUp
Easy licence management
Easily add or remove team members and access usage rights.
Safe, secure, centralised
Keep your lessons, test and reports safe with GDPR compliant storage.
Stay flexible & resilient
Your staff can easily support and fill in for each other when needed.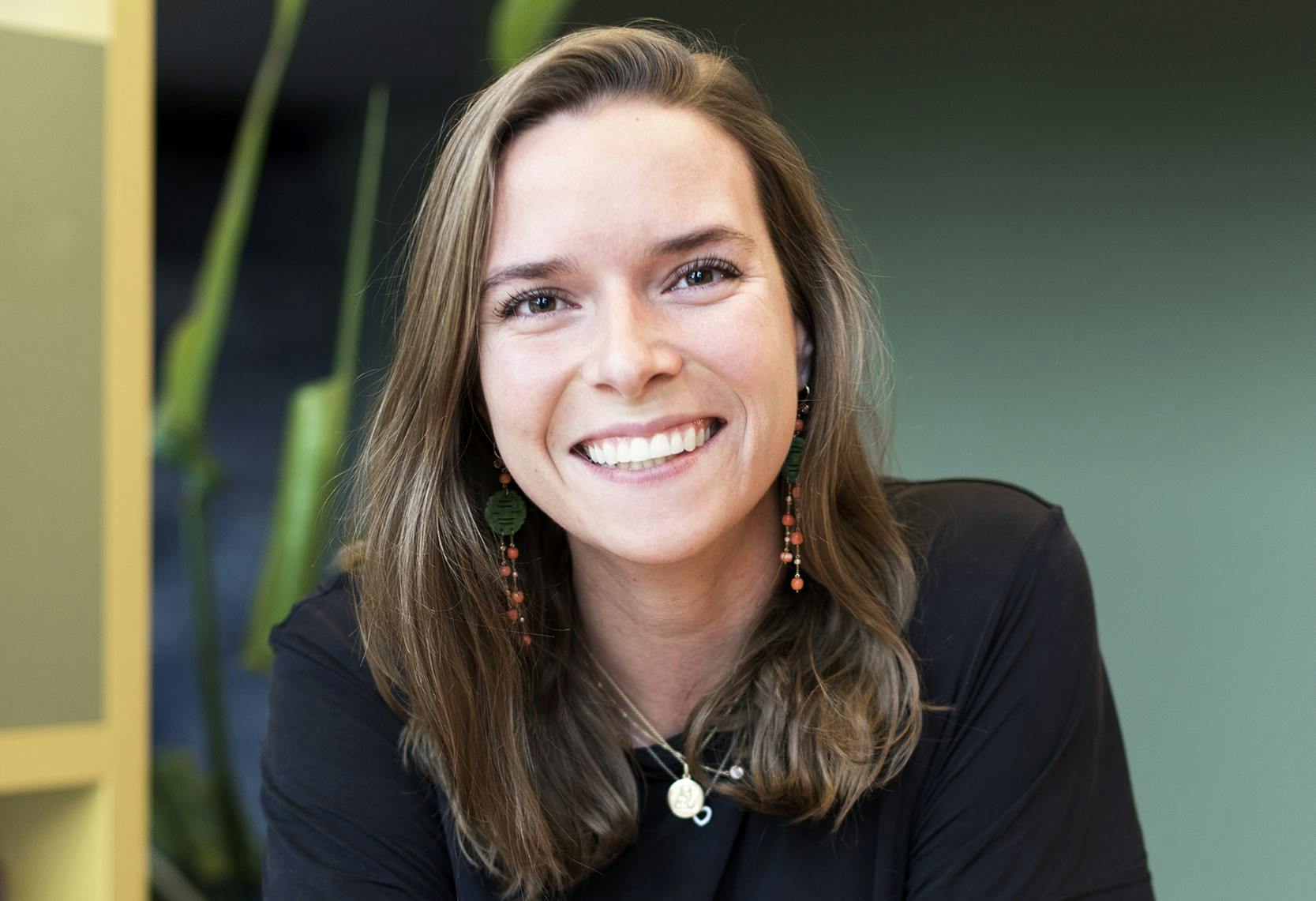 Join 500+ schools who use LessonUp every day
Curious how LessonUp can empower your team? Our colleague Alice Dossche is happy to explain more about our intuitive toolkit for teachers. Take this opportunity to talk over how it can match your school's needs, and teachers' expectations.
Don't hesitate to schedule a call with Alice. The call is free of charge, with no strings attached. Alice will be happy to answer any questions you have. If, however, you prefer to receive a direct quotation, we will send it to you via email within 24 hours.
LessonUp's support is excellent, offering 1-to-1 support as well as group tutorials. An excellent experience so far, would recommend it to any College.
Nigel Humphries
Multimedia and Instructional Design Manager, Belfast Metropolitan College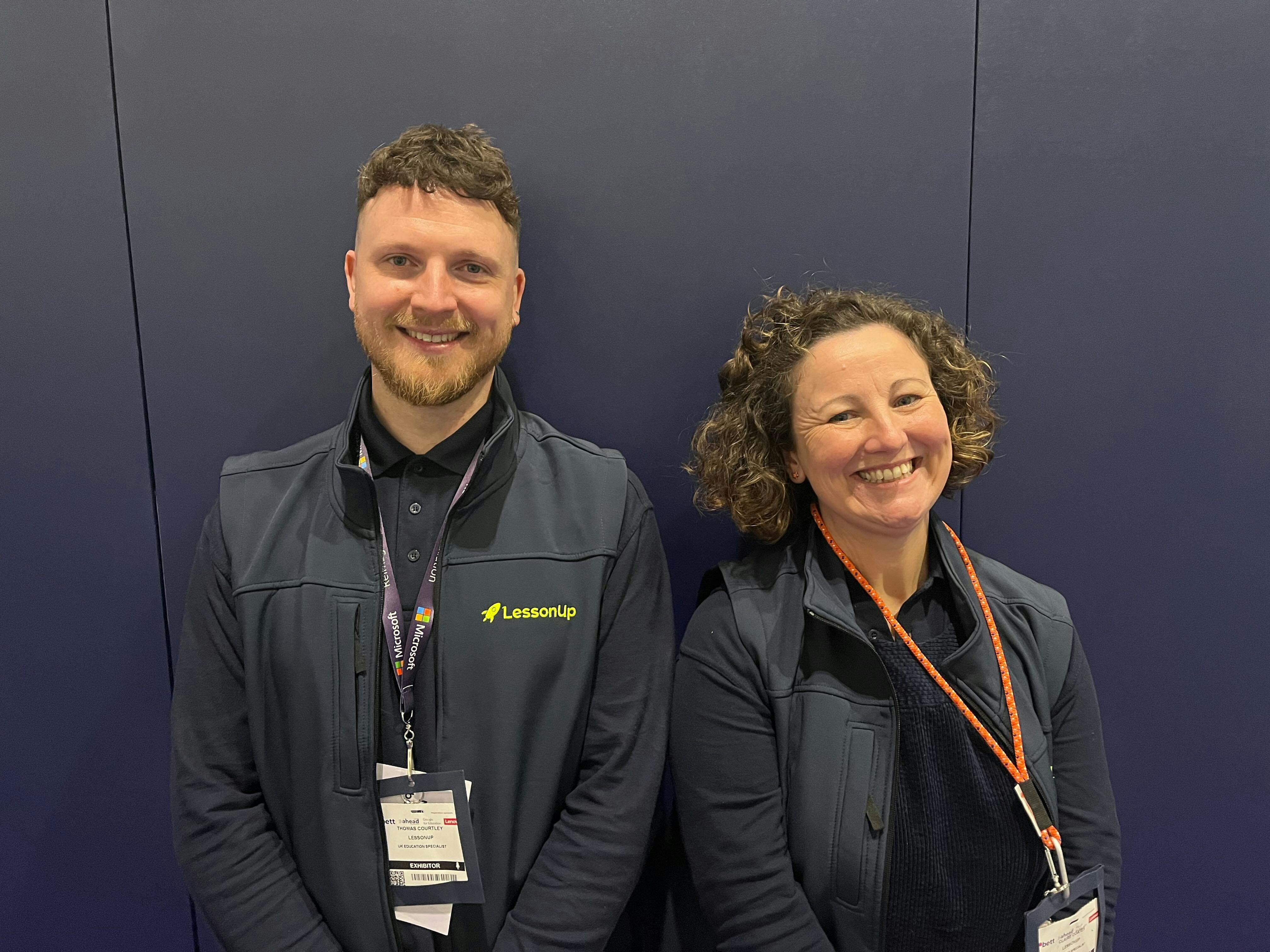 Personal support for your entire team
1. Dedicated contact person: all your questions are answered within a few hours by your dedicated contact person.
2. In-person or online onboarding: 1 to 2-hour session to create your first lesson and learn how to get the most out of our toolkit for teachers.
3. Specific webinars and CPD sessions: inspirational sessions on best practices to create more engaging, joyful and effective lessons.