Ready to kickstart classroom interaction?
Discover how interactive features enhance student interaction in the classroom and how it empowers you while teaching. Easily add a mind map, quiz or poll to your lesson material, all within one complete teaching platform.
Top 5 interactive slides to engage your students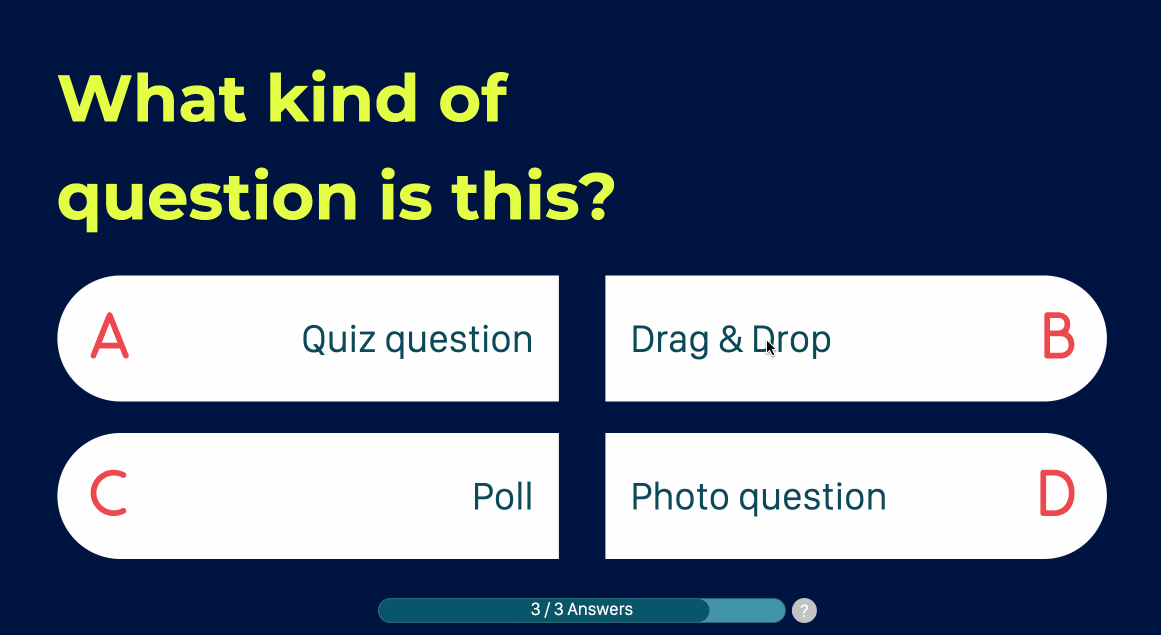 Quizzes
During a 'live' lesson,  a quiz is a playful way to quickly assess student knowledge. There's no maximum limit to using quiz questions per lesson, but we suggest between 5 to 10 per lesson. As you know, too many quizzes in a row result in students feeling tired, causing them to lose their focus and interest. The quiz question is also perfect for true/false questions.
☝Use quiz questions to maintain engagement throughout your lesson: as a lesson starter, check in, or as a review. Students enjoy quizzes because they are immediate ways to express their knowledge.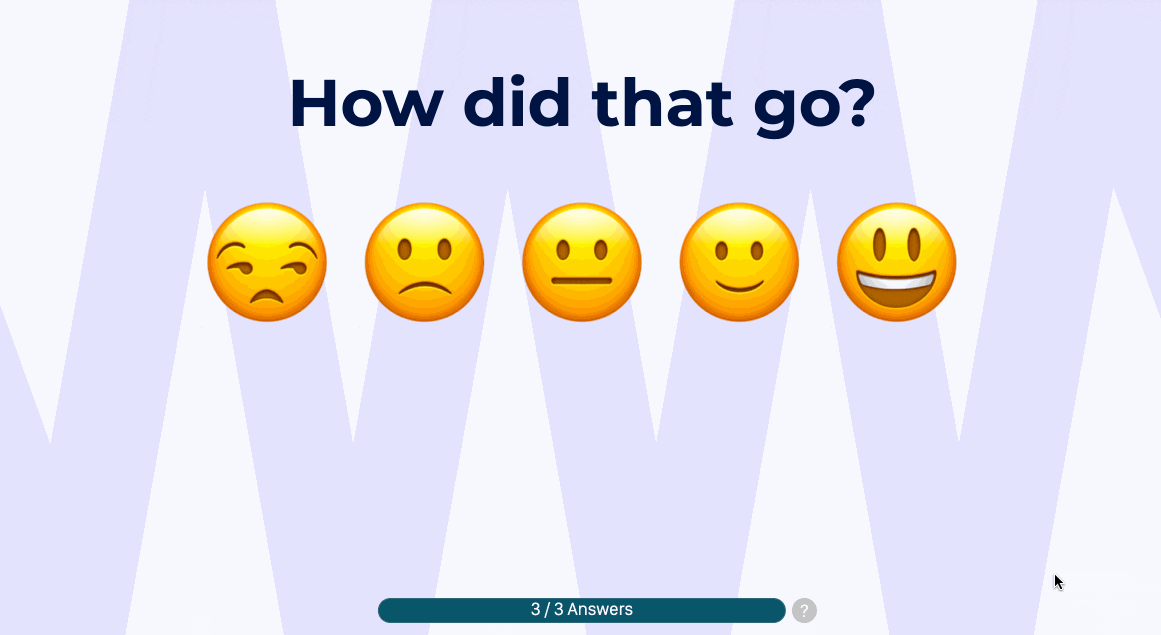 Polls
By using the poll as an 'exit ticket', you can check how students feel about what they have learned. You could ask them to choose between emojis, images or words to define how they feel. During the lesson, it can also be interesting to ask your students to choose between different options, indicate specific preferences, or answer a targeted question with a yes/no, true/false statement. 
☝Use the poll as an 'exit ticket' to check how students feel about what they have learned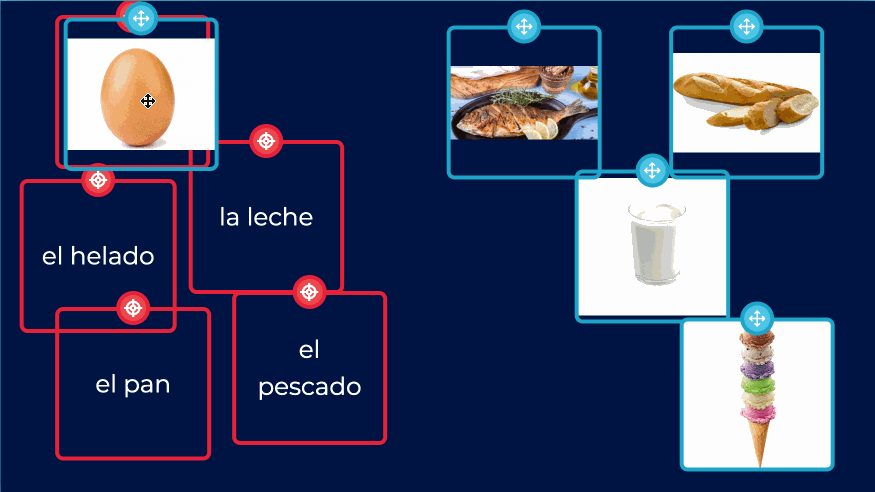 Drag & drops
The drag & drop question in LessonUp offers the most unique interactivity, as it physically requires students to drag and drop elements to the correct target/s. Students love it and feel positively challenged. They like that it is very hands-on, and make a real effort to provide the correct answers. In addition, you can offer different variations of learning: to inspire, engage and stimulate your students.
☝With the drag & drop questions you can challenge your student to review event timelines, activate language vocabulary, and/or connect themes and terms. They'll enjoy the challenge!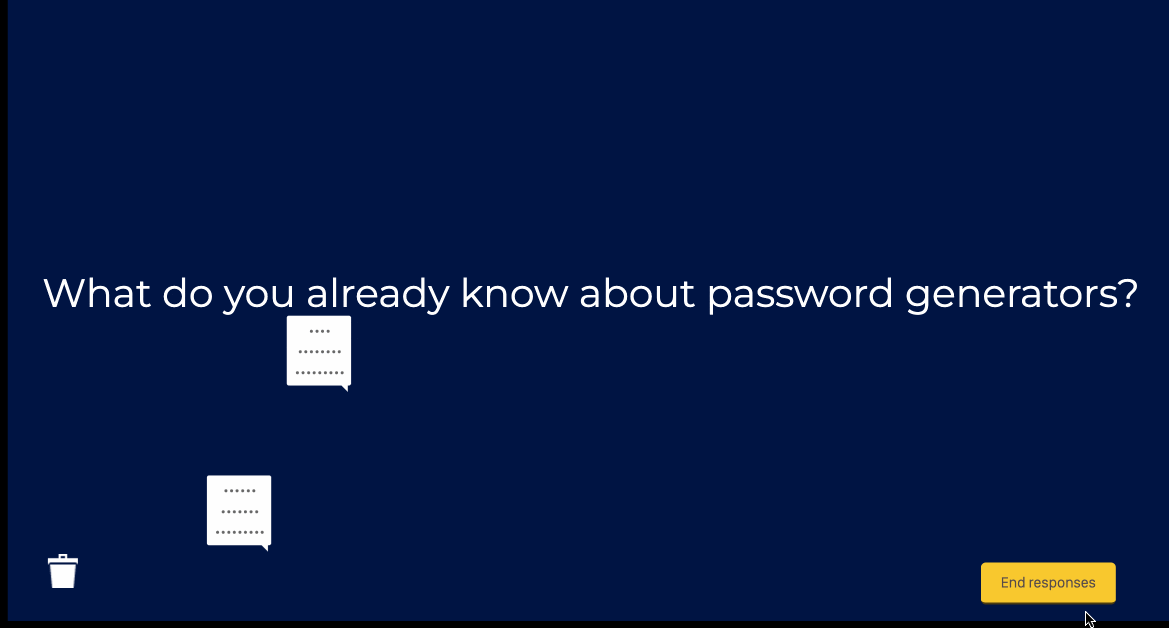 Mind Maps
The mind map in LessonUp is a particularly loved interactive element. It stimulates creative thinking  and offers a number of advantages. For example, you can keep responses anonymous, or make them visible by clicking on each answer once. In that case the student's name will appear next to the answer. You can also delete inappropriate responses by dragging them to the trash bin.
☝Many teachers use it to activate students' prior knowledge. It has been proven that if you request prior knowledge at the beginning of a lesson, new learning material is digested better.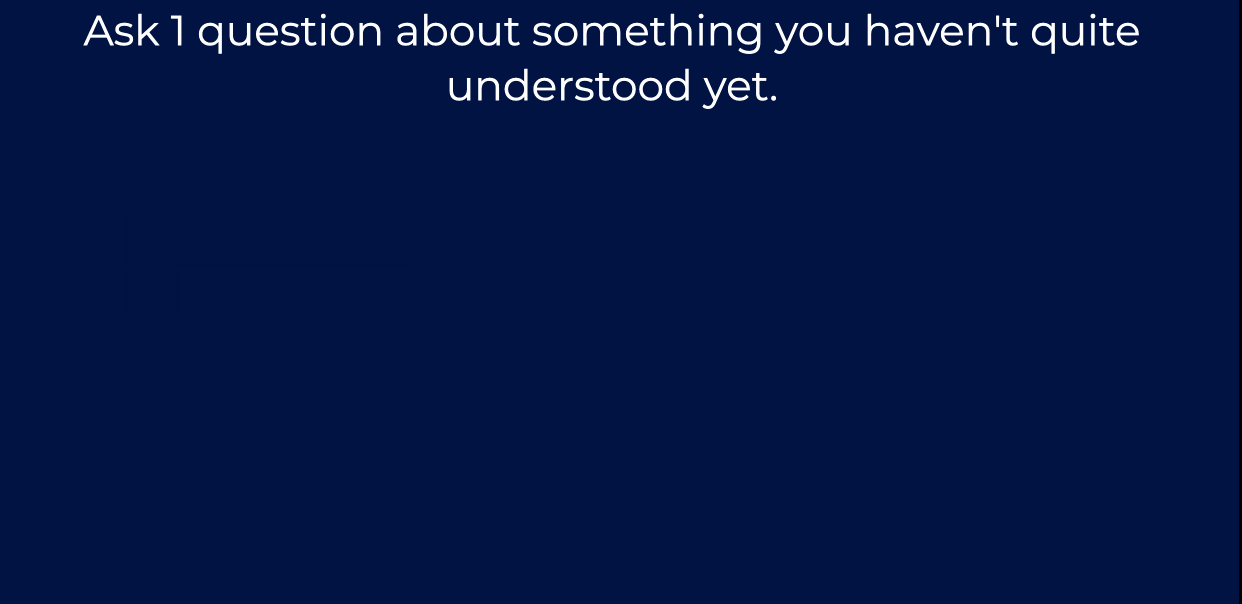 Open-ended questions
An open-ended question in LessonUp offers the best opportunity to provide unique and engaging discussions. Whether you choose for an application or insight question, students are able to provide an in-depth, comprehensive answer.  During an online class, the answers are displayed as cards, and you are fully in control: you can choose to display and discuss the answers one by one. 
☝ An open-ended question can create new layers of depth within a subject. Using a digital open-ended question eliminates the need for students to raise their hands, allowing quieter students to participate. It can also be used as a powerful exit ticket material, to conclude a lesson.
I love to use mind mapping to create charts with student responses. I can pose a question and let them respond. Then I can choose all their best answers and put them on my chart. I can fill it out while they are working on the entire lesson. There is so much flexibility with LessonUp.
Dorrie B.
K12 teacher
Start now and add even more interactivity for your lessons.
Top 3 playful interactive features to capture students' attention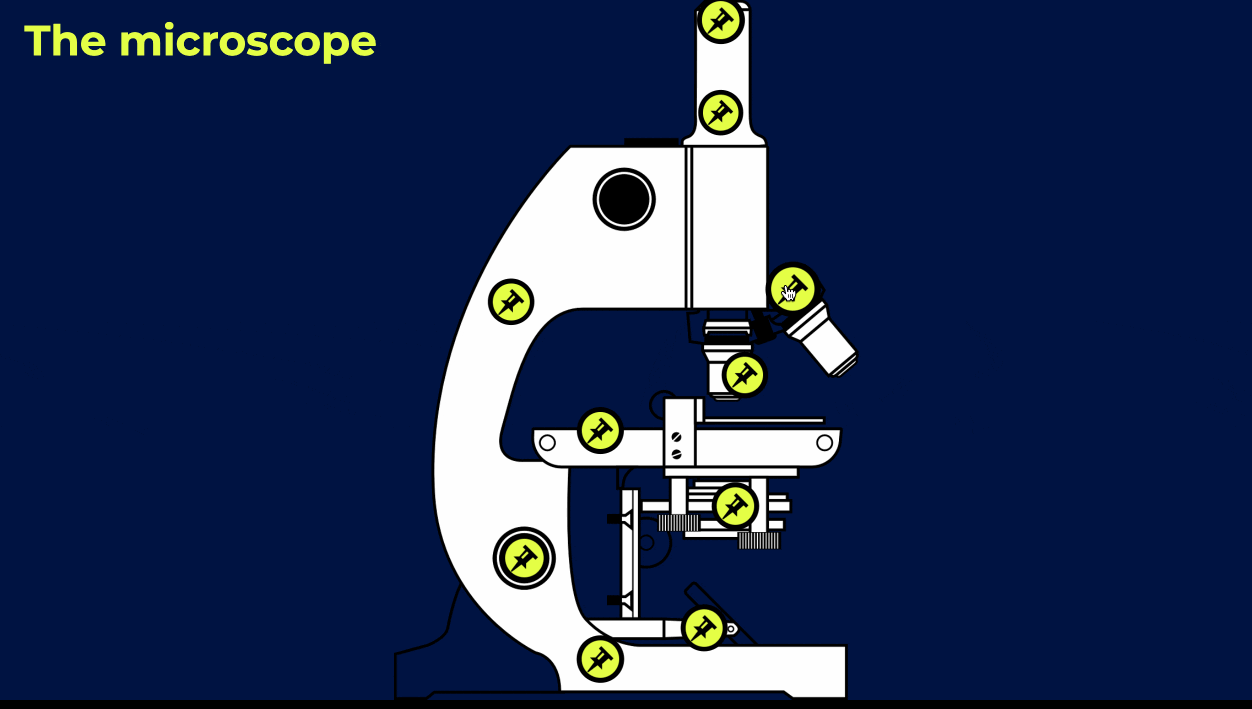 Hotspots
Let students discover your slide at their own pace. Create an image slide and add hotspots to specific parts of the image in order to highlight them, and initiate a dialogue. Add clickable elements to your lessons to support your overall message. Add texts, images, or even videos.
☝ Students like hotspots. It is the perfect way to playfully dive into details, allowing them to explore with leisure.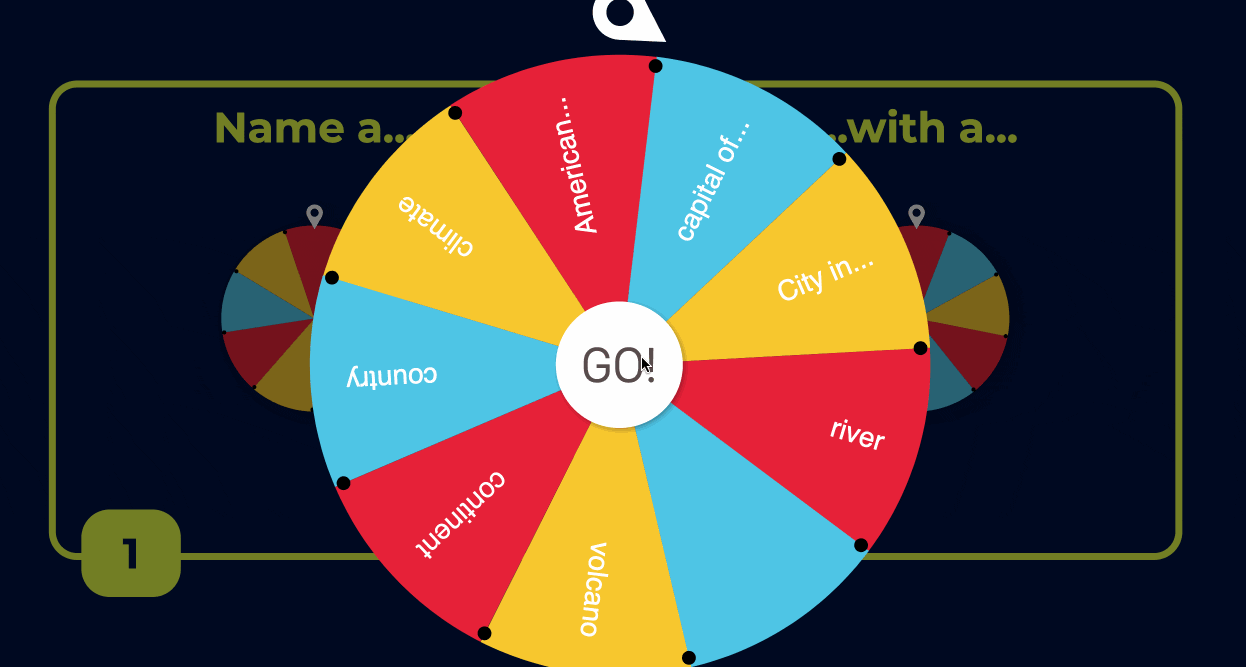 Spinner
Engage your students with a spinner! A spinner is an exciting addition to your lesson. You can insert your students' names within the spinner wheel, in order to select whose turn it is to ask or answer a question. Alternatively, you can start a sentence and ask your students to complete it...
☝ When presenting themselves or a topic, students could use a spinner as a conversation starter.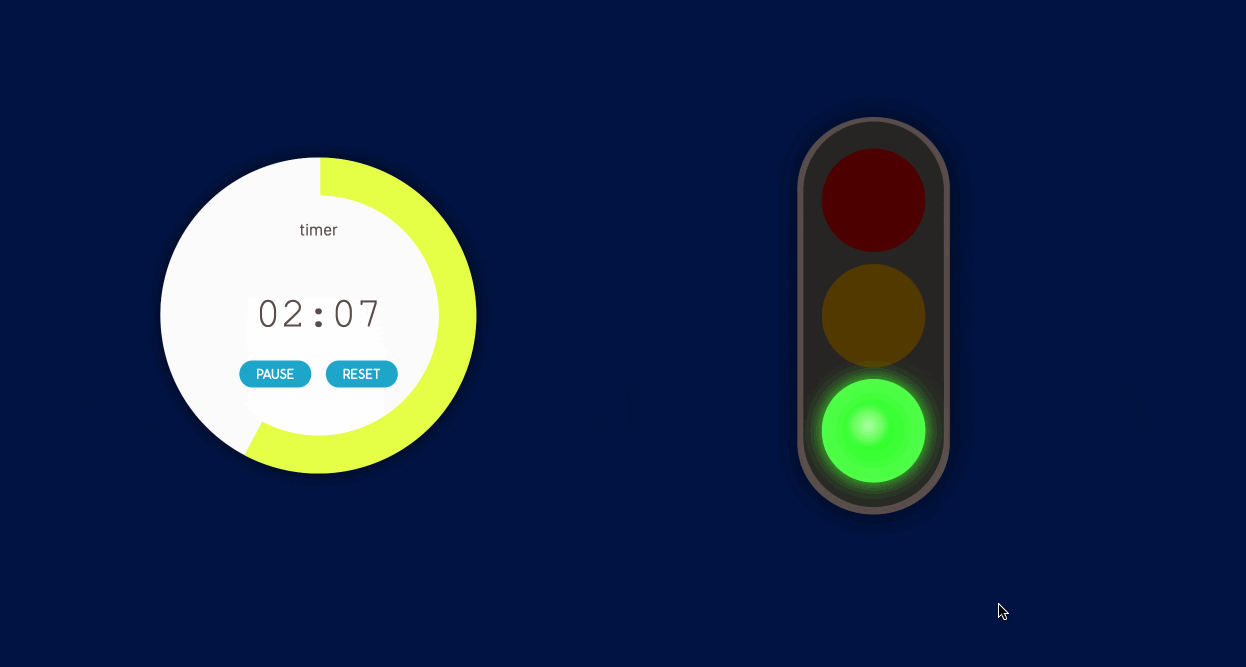 Traffic light 
Insert a traffic light to indicate if your students have to work individually in silence (red), are allowed to ask questions and discuss silently (orange), or are free to talk and work together (green). Students enjoy the clarity and the visual reminder.
☝ Communicate visually with your students and set explicit limits during classroom activities.
Efficient and effective use of time, you can prepare and reuse resources again and share with others. Allows you to focus on module content using a range of interactive resources
Joanne
Curious to see how these interactive elements will spice up your lessons?