Get inspired by all you can do with a LessonUp lesson!
Looking for inspiration on how to use LessonUp? How to create a balanced succession of text, images, and interactivity? Or are you simply looking for ways to bring world news, art, games, or history into you classroom? Stimulate empathy and critical thinking with targeted lessons.
Lessons with targeted learning techniques
Targeted learning techniques are ways to engage your students and help them achieve their learning objectives. With LessonUp you can easily create interactive lessons based on teaching methods. You can facilitate the active learning process by offering students different techniques to absorb information, develop new skills, activate knowledge, learn to think critically, and more.👇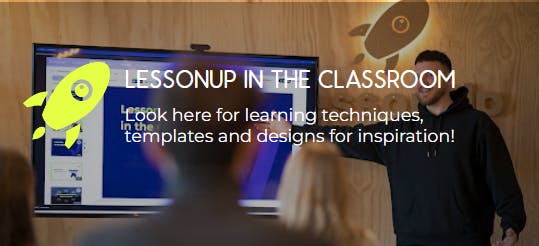 LessonUp in the Classroom
Our education specialists have created lessons with learning techniques, templates, and designs that you can use as inspiration for your own classes. Have a look at what we have made until now, and feel free to adapt and modify any of the lessons we offer. We hope that you can make them your own, and that they help you inspire and engage your students!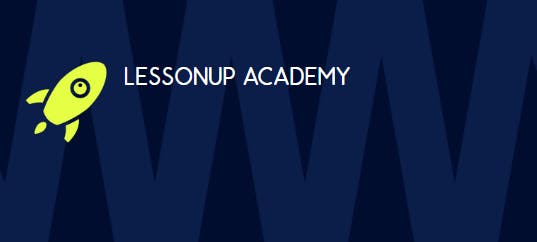 LessonUp Academy
We created the LessonUp Academy to support you in doing the most important job in the world, and contribute towards the future of education. We know from experience that you all have challenges, and are looking for new ways to inspire your students, and engage them with targeted, effective, up-to-date lesson material. Let us support you with what we do best!
Discover gamified lessons
Gamification is about applying gaming strategies to improve learning and make it more engaging. It promotes lifelong skills such as problem-solving, critical thinking, social awareness, cooperation, and collaboration. Games also increase students' interest in certain subjects, activate their curiosity, and their ability to perform under pressure.
A gamified history lesson? The perfect way to translate past events, and engage students. 👇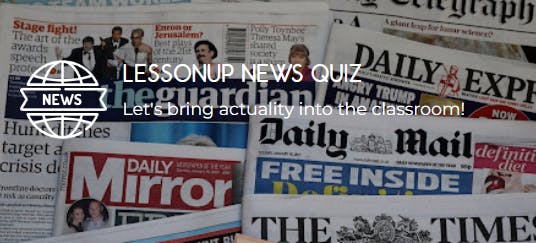 LessonUp News Quiz
Every week our education specialists publish a quiz about news and actuality to keep students informed, and make sure they are aware of what's happening in the world. These lessons could be a way to tackle news items, and teach students to think critically before voicing their opinion. Bring actuality into your classroom in an inclusive, engaging, interactive way!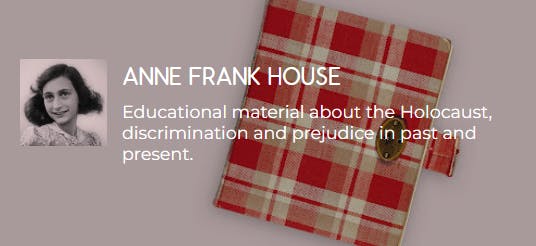 Anne Frank House
The Anne Frank House creates educational programmes, products, and LessonUp lessons designed to encourage young people to reflect on social developments, with a focus on prejudice, discrimination, racism and antisemitism. Their creations are always based on Anne Frank's life story, and encourage empathy, ethical reasoning, and critical thinking.
Inspiring lessons
For every subject, you can create clever, engaging lessons with interactive elements.
Depending on the subject you teach, there are certain topics that deserve more attention. Do you want your students to feel a connection with a topic, to think critically about its implications, or simply to feel inspired? Creating a targeted interactive lesson is the perfect way to do so! Highlight past events or bring actuality in the classroom. 👇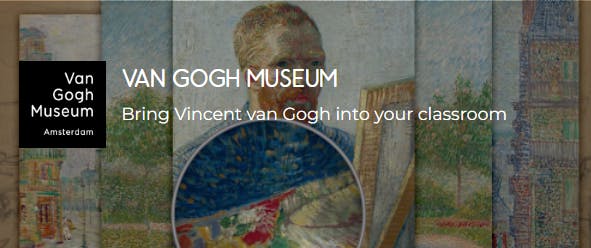 Van Gogh Museum
One of the Van Gogh Museum's main goals is that every child, despite location or background, has the ability to experience the life and work of Vincent van Gogh. Encourage your students to travel into the world and colours of the artist safely from your classroom, thanks to engaging interactive art lessons and teaching resources for primary and secondary school students.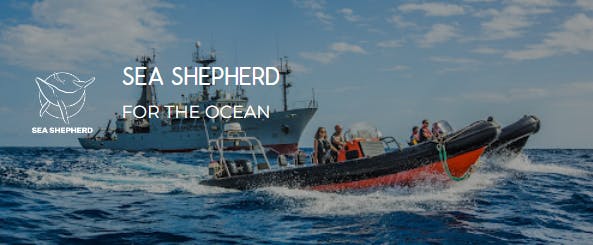 Sea Shepherd
Sea Shepherd provides a range of free teaching materials and activities for primary and secondary school students. These include interactive lessons on illegal fishing, whaling, shark poaching, turtle poaching and ocean pollution, and real life case studies. Thanks to these lessons students are encouraged to become aware of dangerous, irresponsible human practices.
Curious how LessonUp can support you with engaging, joyful and effective lessons? Sign up now to receive emails with even more inspiration for your lessons.