Pokémon, Van Gogh Museum, and LessonUp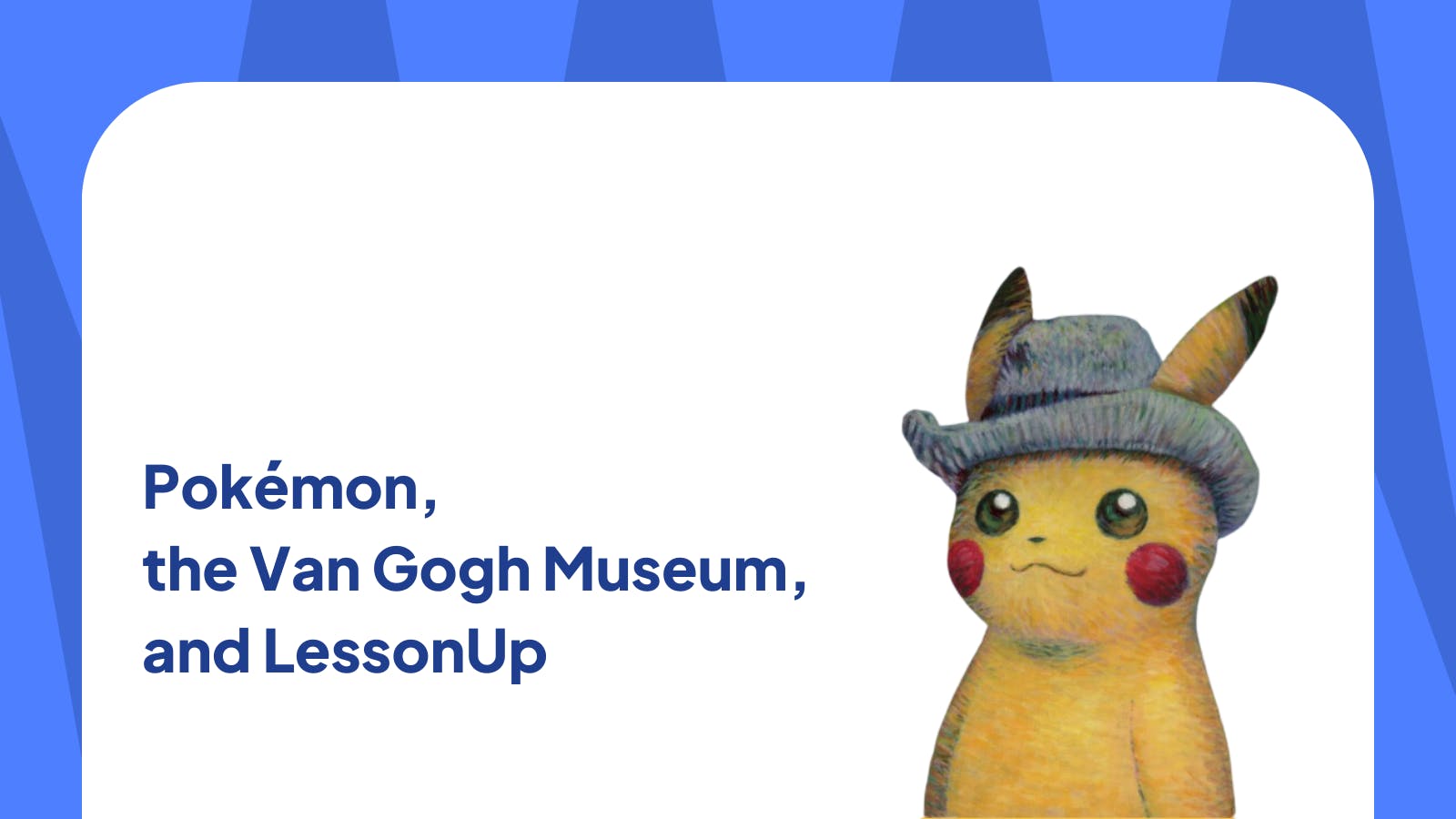 In honour of the Van Gogh Museum's 50th anniversary, The Pokémon Company International and the Van Gogh Museum have joined forces to create educational activities that draw on their shared connection to Japanese art. Thanks to LessonUp, the museum has created 2 lessons to inspire and engage primary and secondary school students with art.
This collaboration is more than just Pokémon meets Van Gogh. It's about seeking inspiration outside one's homeland and style, and being open to different cultures and ways of experiencing art. To share this message with both young and older children, the Van Gogh Museum created 2 digital lessons with LessonUp. They are accessible in the 'Van Gogh at School' channel, and via their channel in LessonUp. These lessons can be employed by teachers to spark discussions on inspiration, artistic freedom and influences, and to prepare students for a visit to the museum.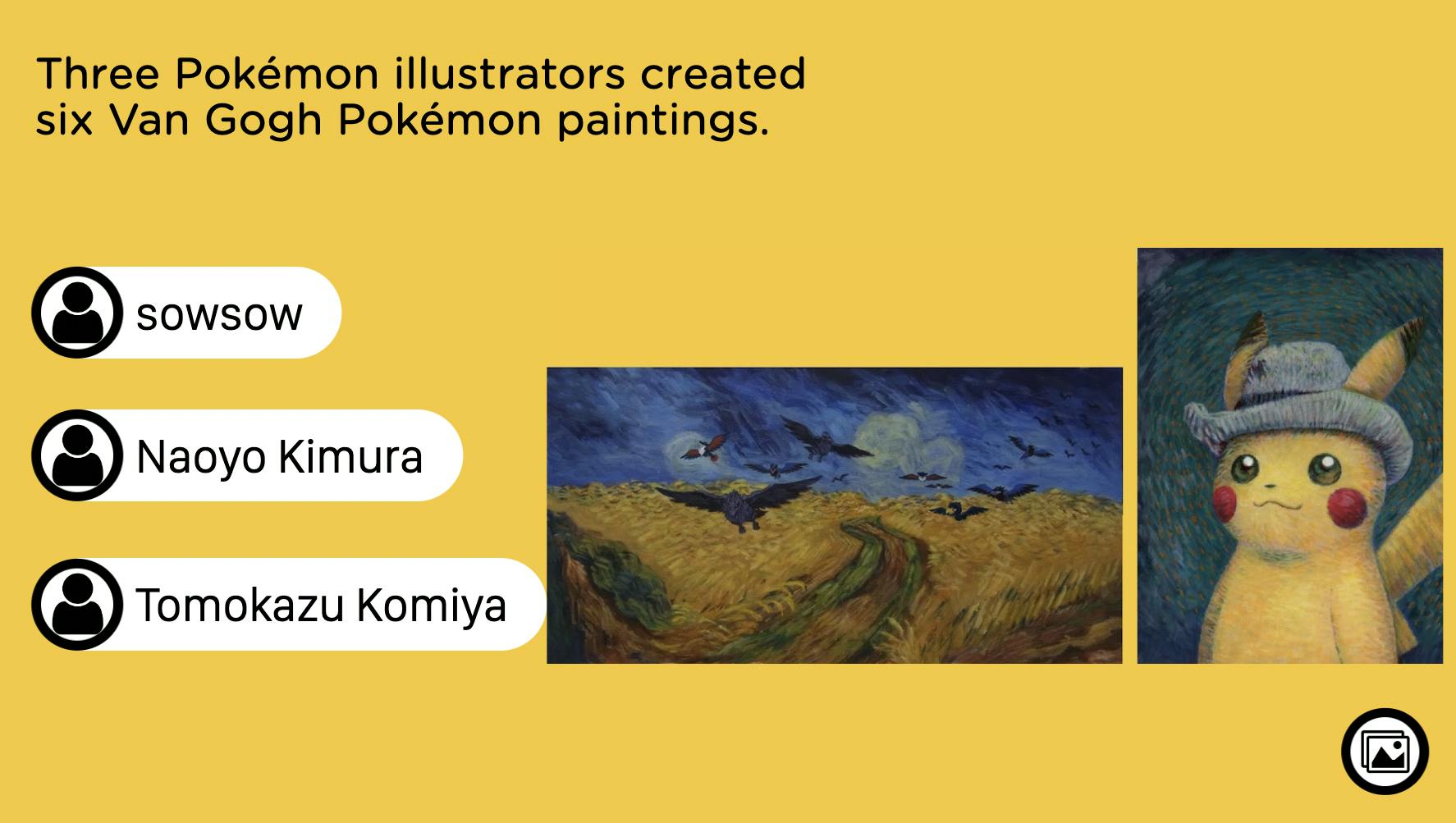 Motivate students to learn about art and inspiration
Inspired by Vincent van Gogh, 3 Pokémon illustrators created 6 Van Gogh Pokémon paintings based on some of his most renowned works. Thanks to lessons created with LessonUp, students and participants can learn more about these contemporary creations. Additionally, they'll explore the Japanese illustrations and paintings that influenced van Gogh during his time in France. At the end of the lesson, students are encouraged to create their own illustrations!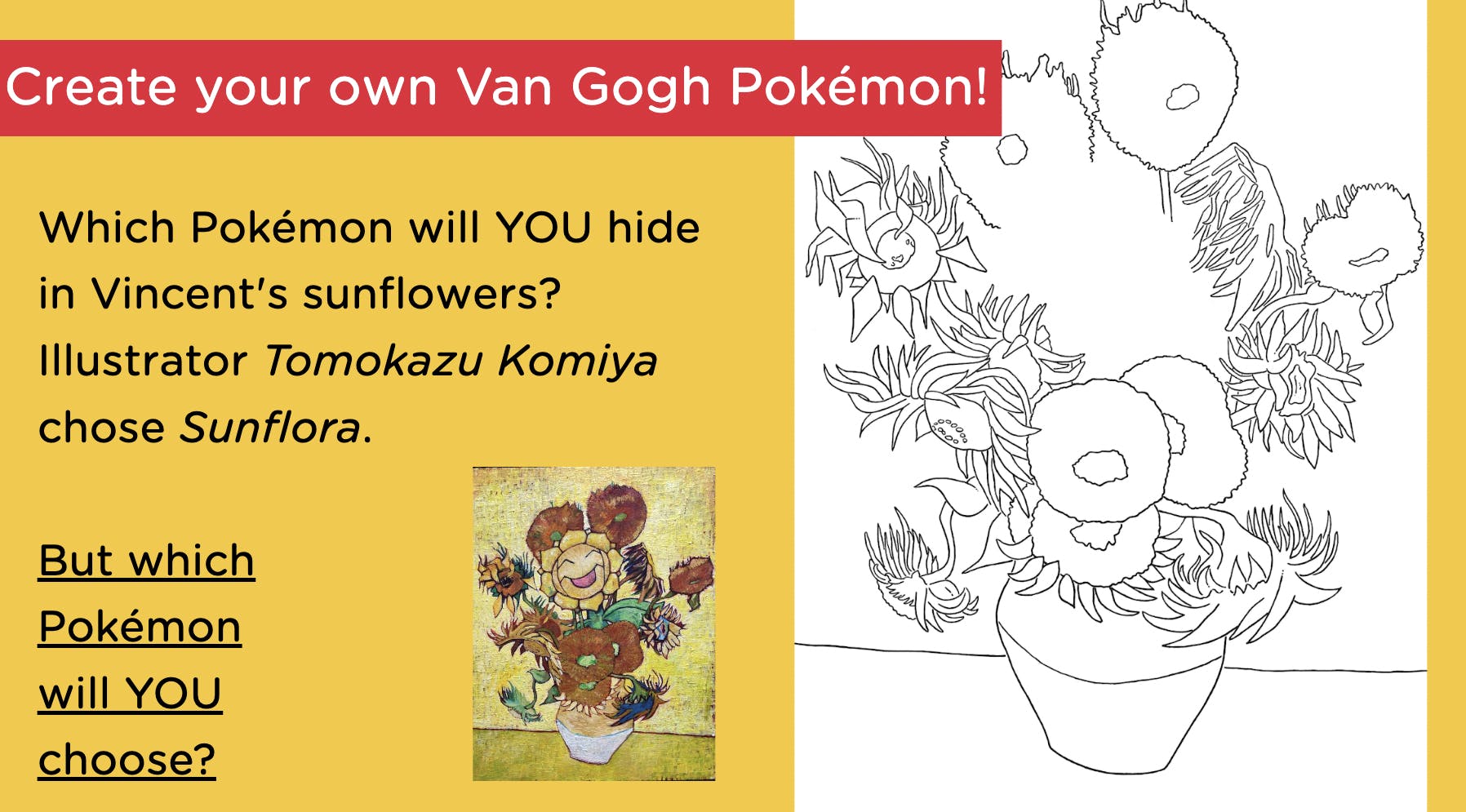 Van Gogh Museum increases its reach
Thanks to its collaboration with LessonUp, the Van Gogh Museum can reach thousands of students, teachers, classrooms, and potential visitors from all over the world. This is achieved effortlessly, as a single link to an engaging interactive lesson allows the museum to exponentially expand its outreach. This means that Vincent van Gogh and Pokémon can come alive in classrooms and schools all over the world.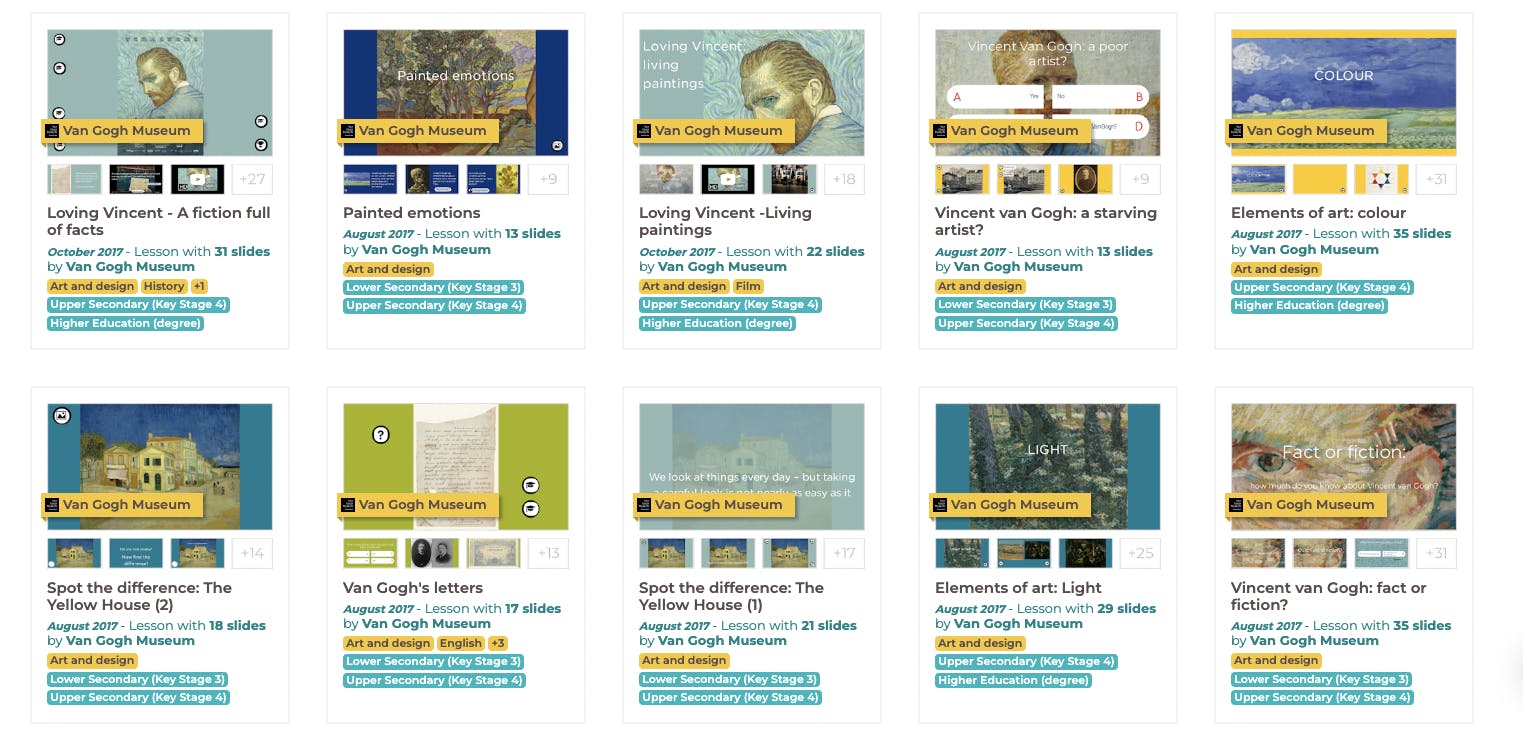 The Van Gogh Museum channel in LessonUp
The collaboration between LessonUp and the Van Gogh Museum started in 2017. Since then, the Van Gogh Museum has an educational channel with interactive lessons divided per education level and topic, in English and Dutch. There are lessons on mental health, emotions, the role of colour, about the life of van Gogh, scientific lessons, and lessons that dive into the different paintings he made. It's a great way for students to approach Vincent van Gogh's artistic journey.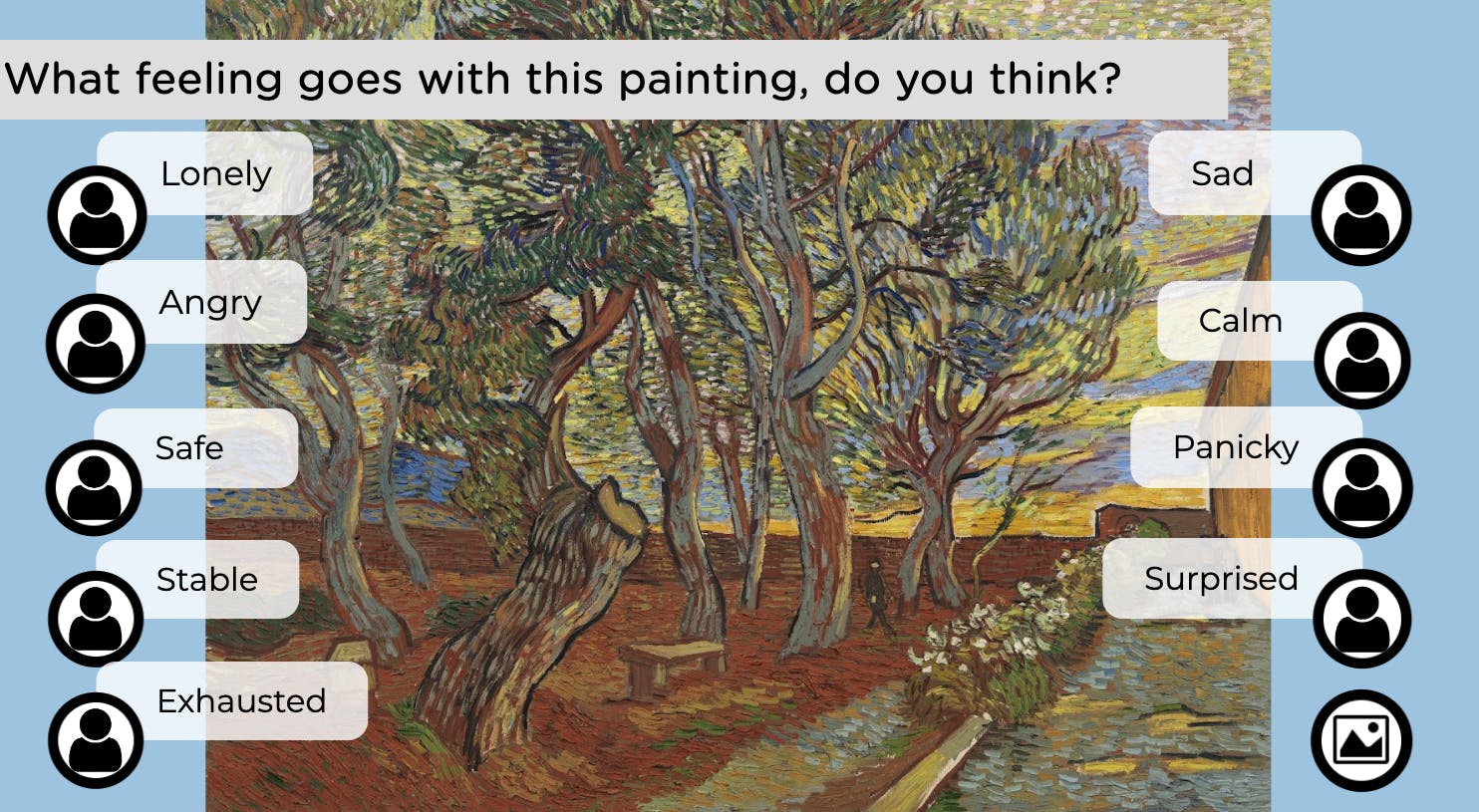 The benefits of teaching LessonUp lessons 
LessonUp lessons are both digital and interactive, and they engage students by offering playful assessment features as part of the lessons. Each feature is designed to encourage a different kind of learning and progress. There are mind maps to stimulate prior knowledge, open questions to give all students a voice, quizzes for quick and playful assessment moments, hotspots to stimulate curiosity, and more. LessonUp lessons are always engaging, effective, and pedagogically sound.
Would you like to know more about the collaboration between LessonUp and Van Gogh Museum?