5 best digital education tools for teachers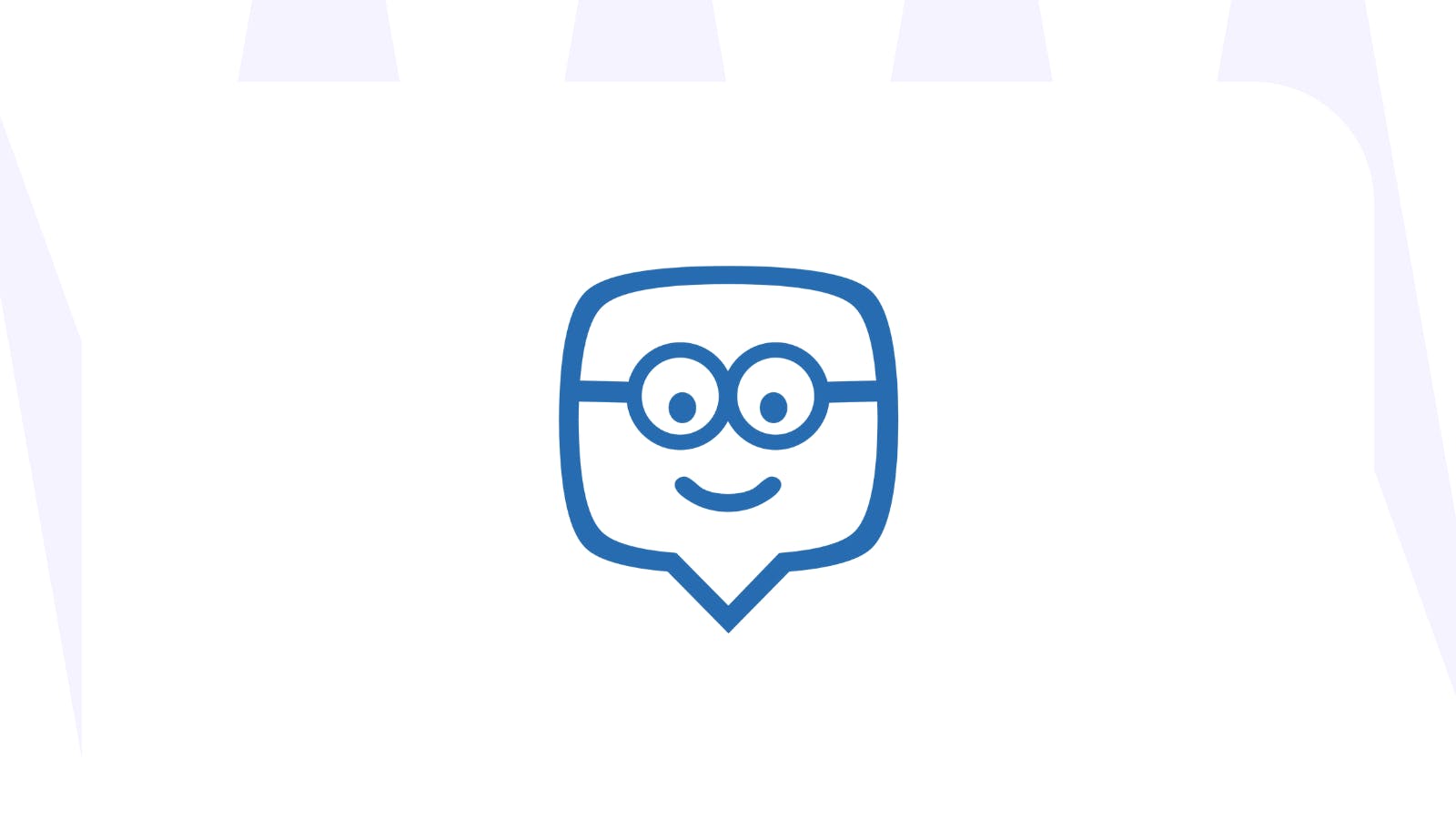 Looking into working with a digital toolkit built around your needs, and those of your students? There are a few interesting options on the market. Each of them has specific advantages. What you choose depends on what you need it to support you with. Comparing is very difficult, so we have decided to help you out. Here follows an overview: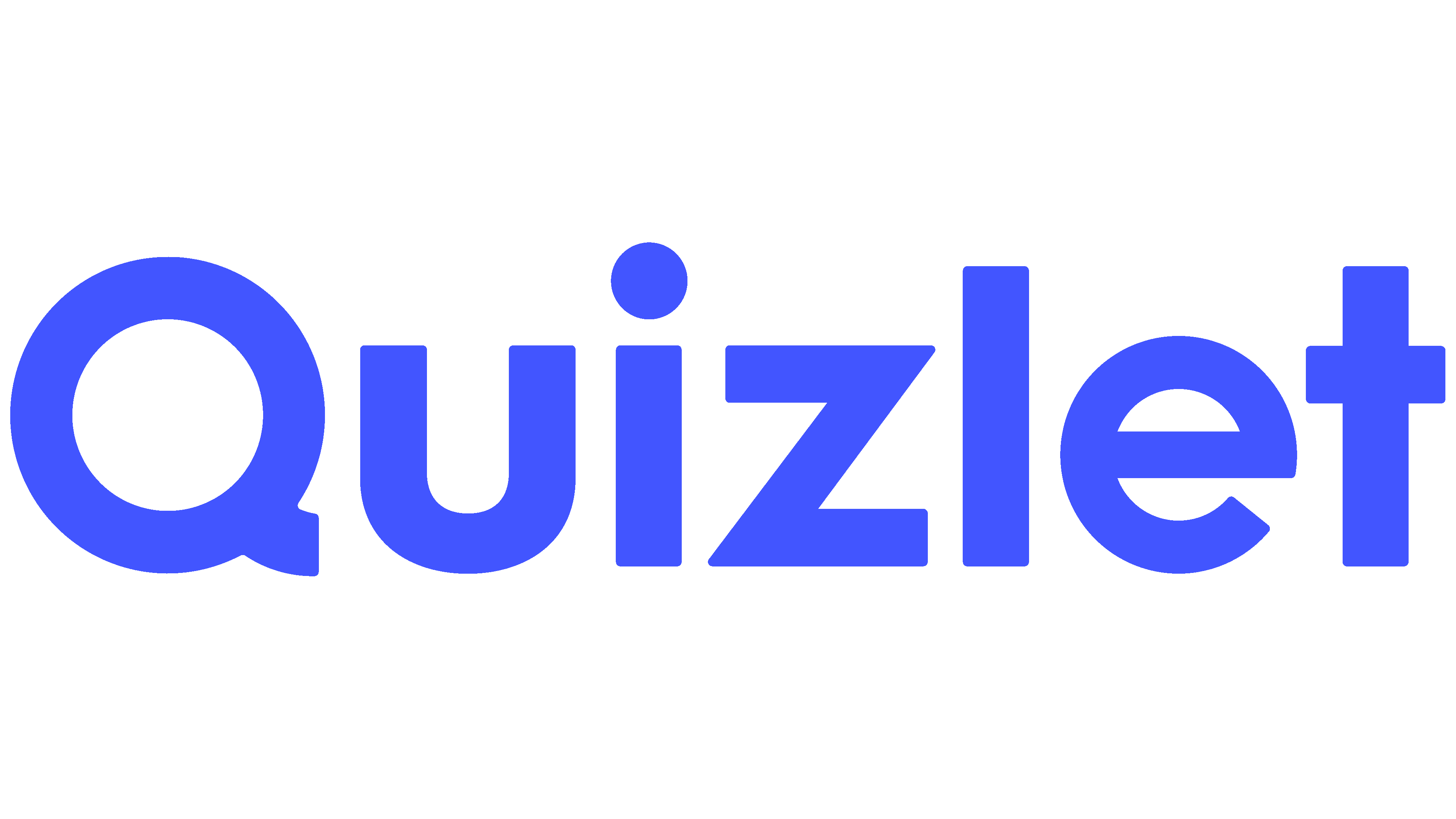 Quizlet
Quizlet's primary products include digital flashcards, matching games, practise electronic assessments, and live quizzes. Quizlet promotes sharing and collaboration with colleagues. Collaborative features can be interesting for teachers of different subjects who are working on the same objectives. 

Kahoot!
Kahoot! provides the biggest amount of quizzes, and offers instant feedback options. It is a Norwegian game-based learning platform, used also in education. It has learning games: user-generated multiple-choice quizzes that can be accessed via a web browser or the app. It also includes trivia quizzes.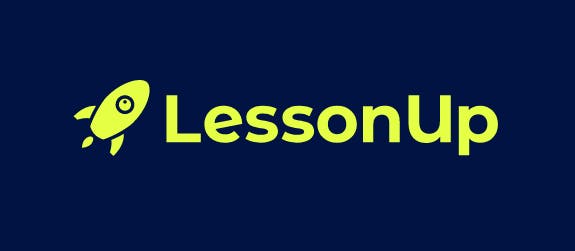 LessonUp
LessonUp is the greatest tool for a 100% organised classroom experience, with lessons divided in clear modules. Upgrade your PowerPoint lessons, save them in modules, and simply add quizzes, spinners, or mind maps to increase interaction. Share them with your class, and consult all your students' results.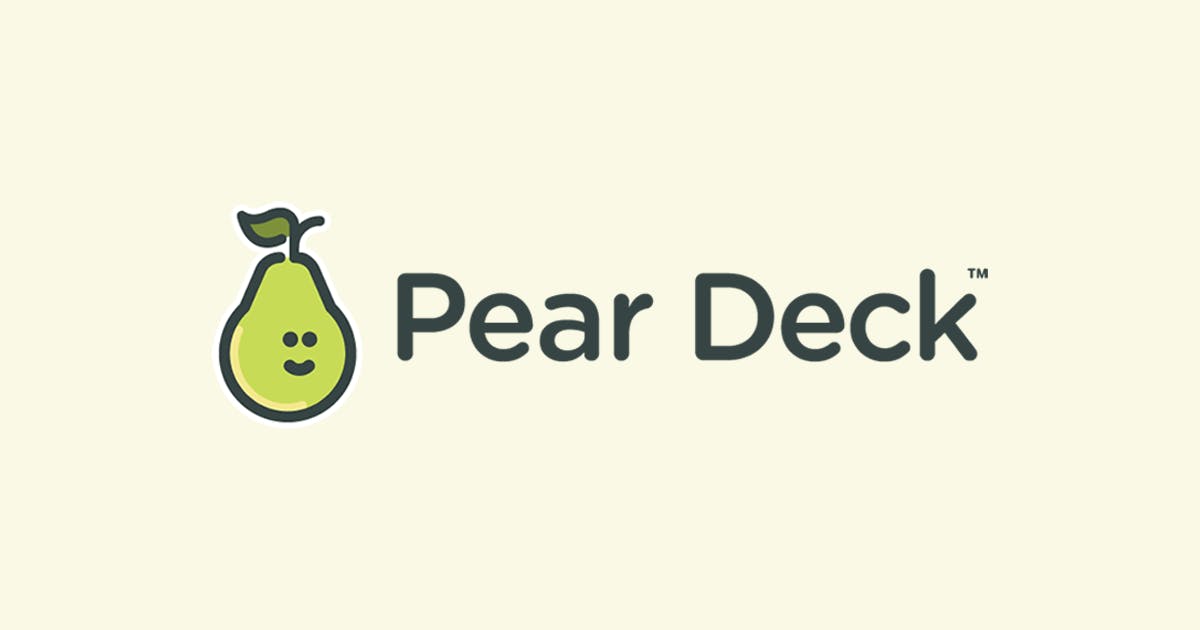 Pear Deck
Pear Deck is a great teaching tool that promotes interaction and digital learning. It has a lot in common with LessonUp. For both platforms, student interaction and the achievement of learning objectives are central. However, LessonUp also generates student reports, and promotes tracking and analysis.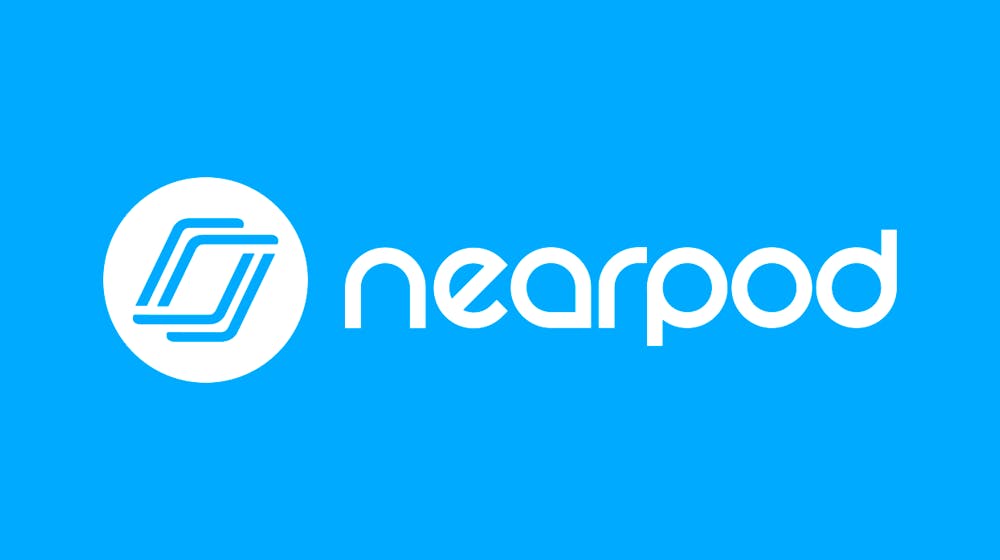 Nearpod
Nearpod offers a wide selection of interactive features to engage students, almost as many as LessonUp. Interaction is very important to both platforms. Yet Nearpod's target audience are primary school teachers & pupils, while LessonUp is more indicated for secondary, further, and higher education. 
Want to try out what LessonUp can do to enhance student engagement?
Why is LessonUp one of the best tools for teachers?
The question is: How can you enhance your lessons with digital tools? How can we support you in your endeavour to provide the best digital didactics? 
Based on our experience talking to teachers like you and visiting them at work, there are at least 5 things that a digital toolkit should support you with:
1. The possibility to import your ready-made teaching material
You have been creating teaching and learning material for years.You don't want it to go to waste, and have to copy or create it all over again. With LessonUp that's not necessary. You can upgrade your ready-made Powerpoint lessons in just a simple click. Nothing goes lost: you can start from your latest lesson. 👉 How to add PowerPoint slides to my LessonUp lesson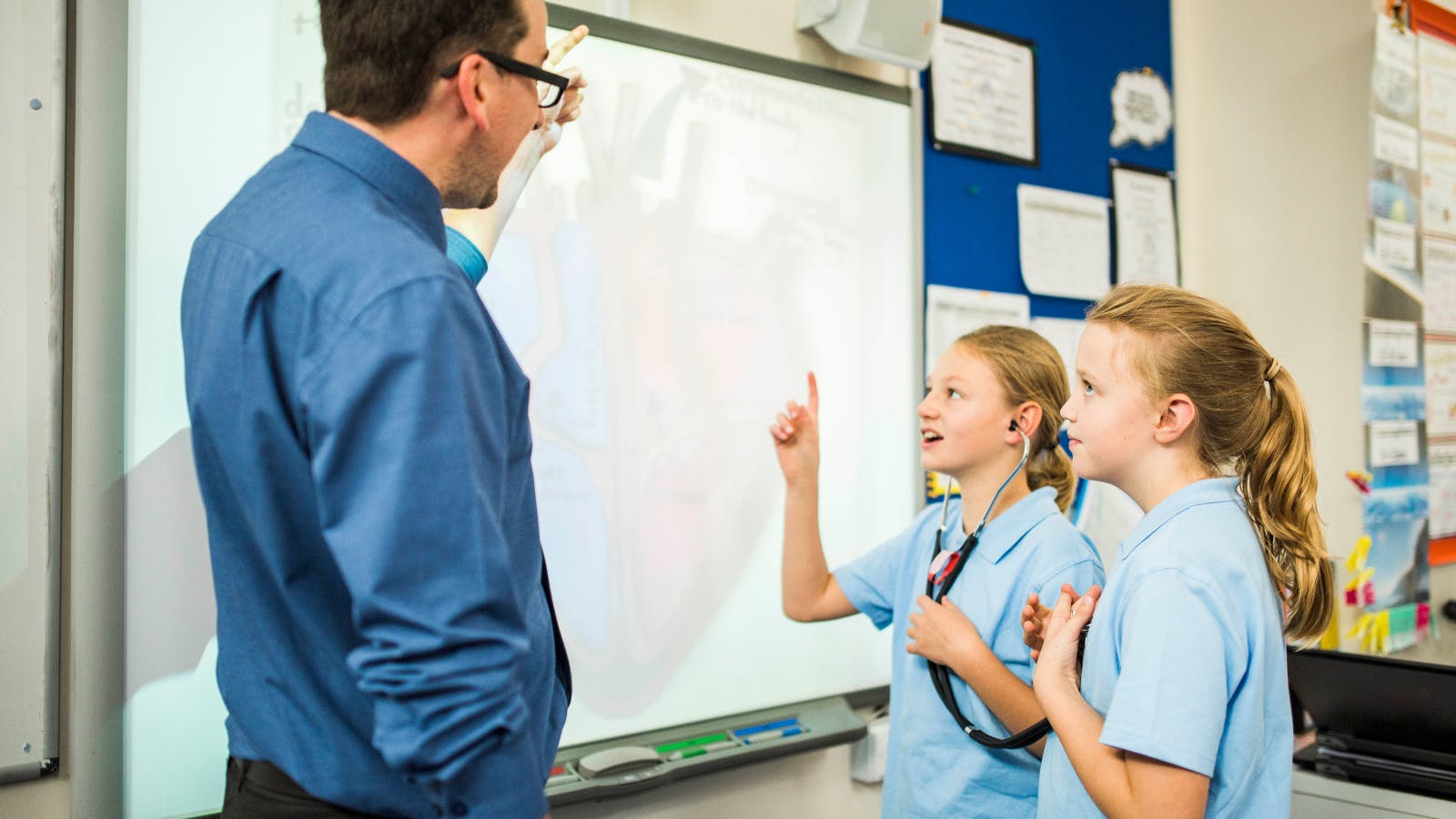 2. Use and personalise existing lessons, or create your own
If there is an existing lesson on a certain topic, and it is qualitatively good, why create a new one? That makes sense, and although some of you like to personalise their lessons, editing an existing lesson saves time if compared with creating a new one. Look for inspiration in our free Lesson library or our Premium lesson collection, with lessons made by specialised content creators like the Van Gogh Museum or Sea Shepherd.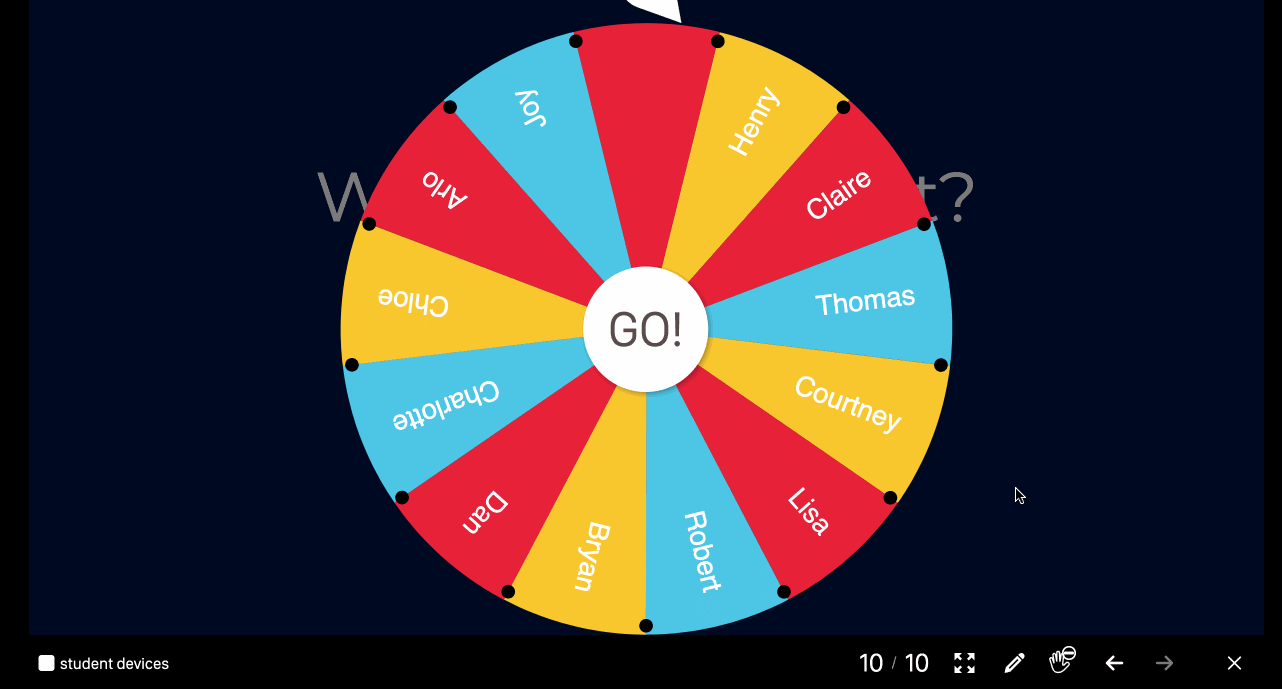 3. Engage your students instantly with interactive features
One of your main objectives is to engage your students and inspire them to keep on learning. Students need to be stimulated more these days. The younger generations live in a world that constantly triggers, engages, and activates them. LessonUp solves this by offering you numerous interactive features to work with: quiz questions, open questions, spinners, mind maps, and many more. Each one stimulates a different kind of engagement, making a lesson more dynamic!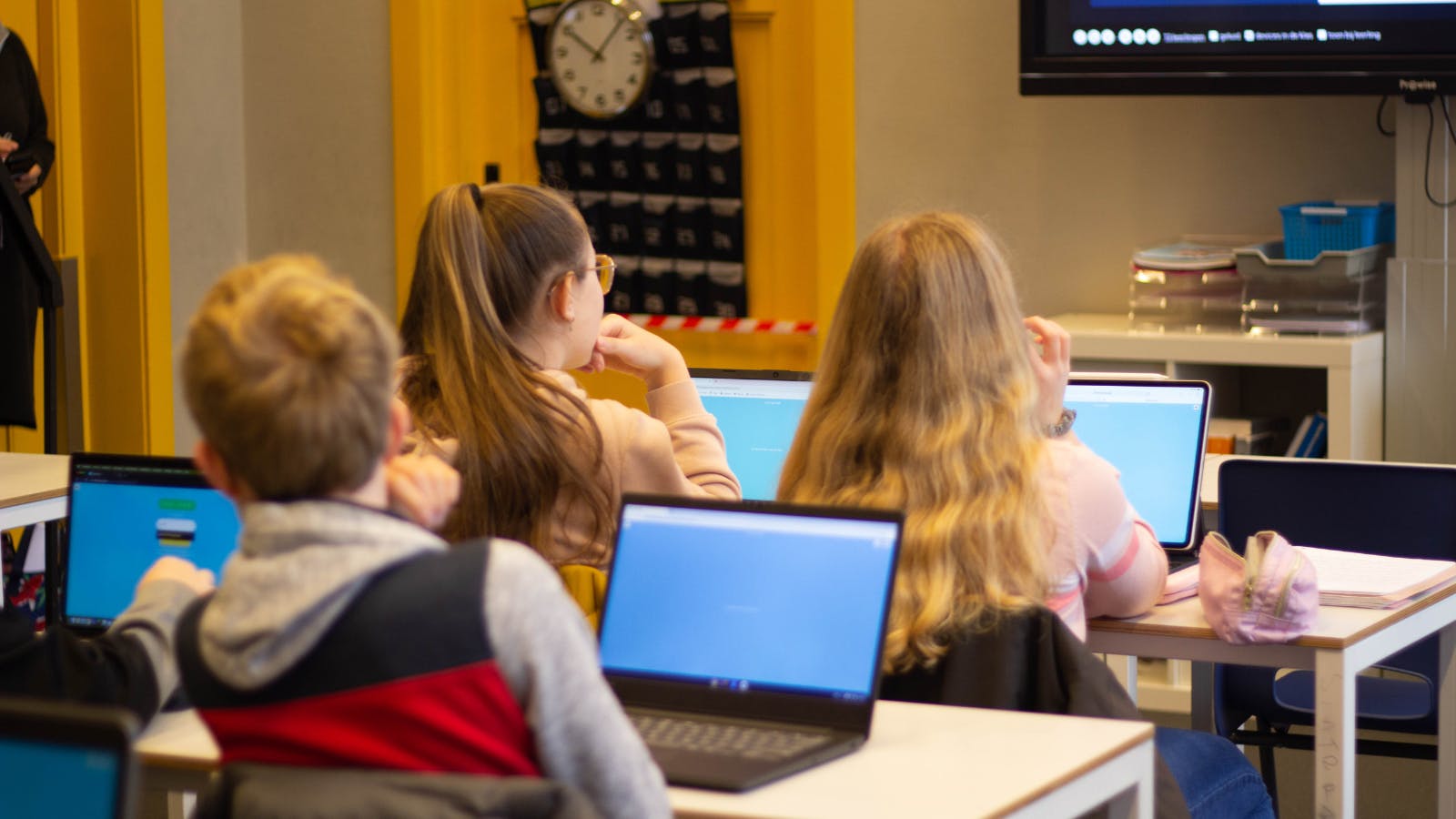 4. Find your own way to test your students
Once a lesson is completed, you might want to assess what your students have learned and what they are struggling with. In LessonUp it is easy to create a test out of an existing lesson, in one click. After that, the test is customisable. If test questions are related to each other or fall under the same topic,  you can create practical question bundles or choose to hand them out in random order. Every lesson can potentially become a test.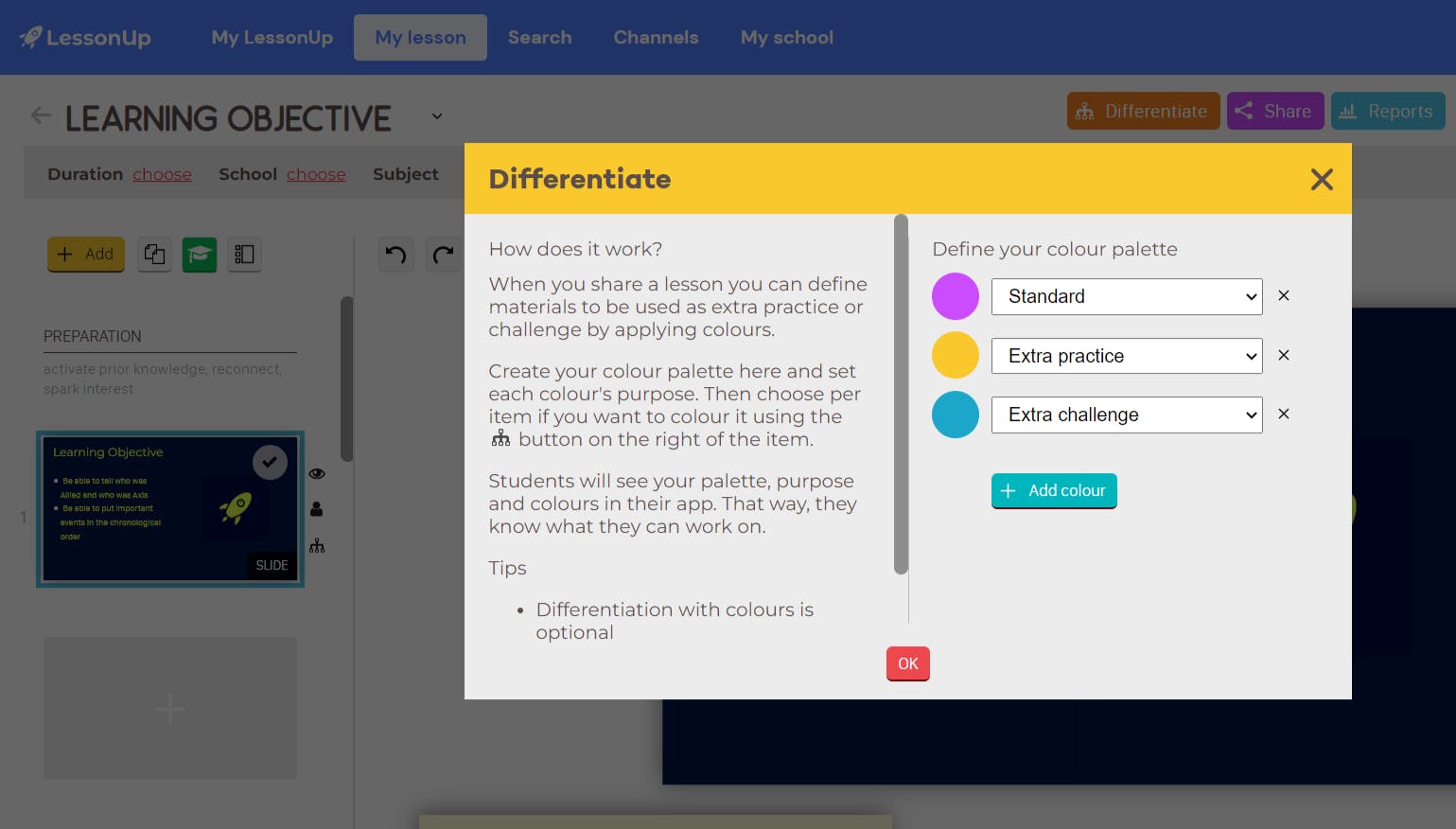 5. Simplify differentiation by using simple colour codes
You are often looking for ways to adapt your lesson material based on your students' needs. Even better if there is an effective way of modifying a lesson without spending too much time on creating many versions of it. In LessonUp, you can label your slides with different colours to define who works with what. Students are given instructions on which colours they are going to work on. This makes it very clear.
Interested in more about this topic?