3 ways to share lessons with your students in LessonUp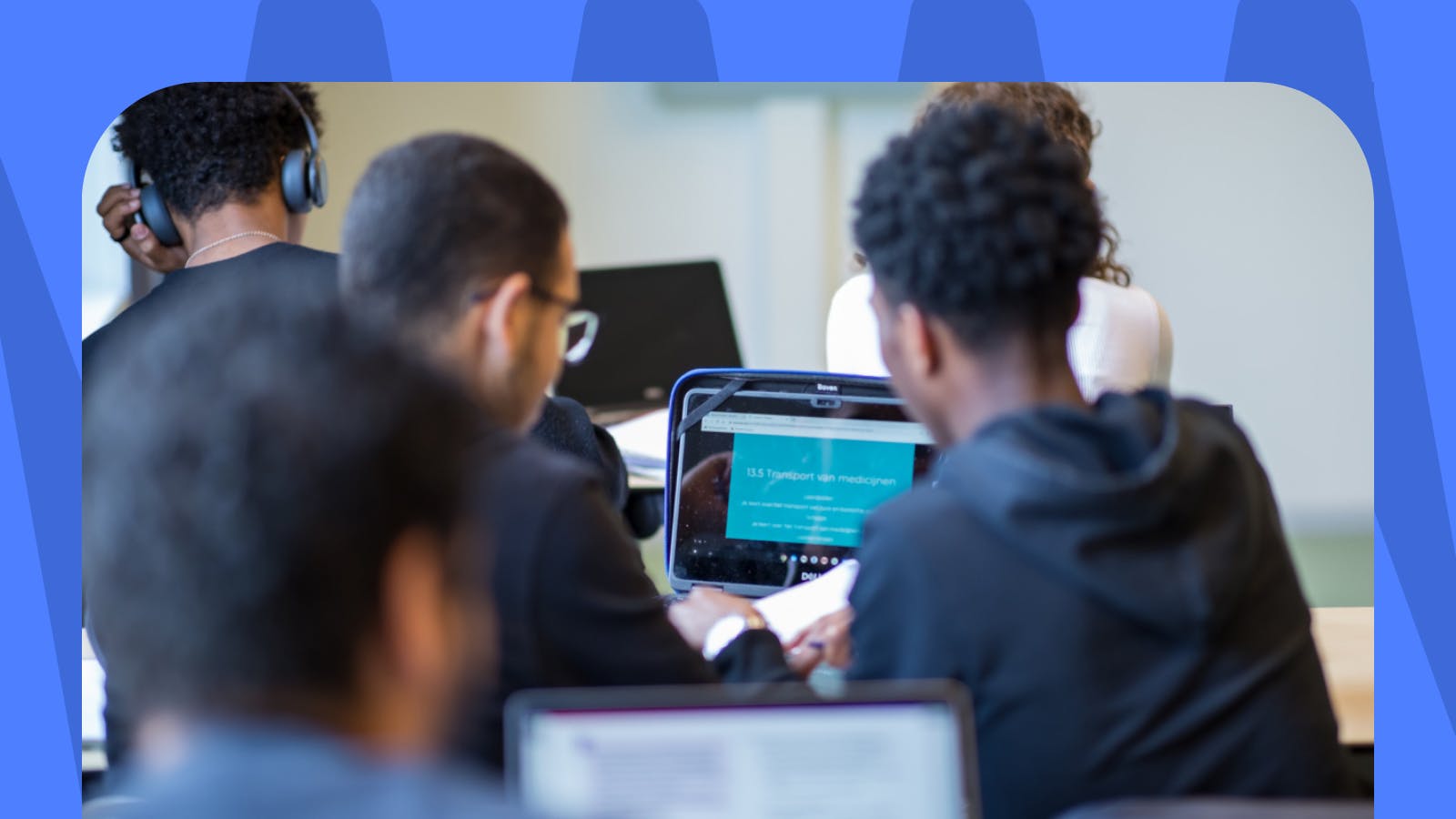 Sharing your LessonUp lessons with your students stimulates autonomy and independent thinking. After all, students have different memorising strategies and learning paces. In this article we offer an overview of how you can share your lessons in LessonUp.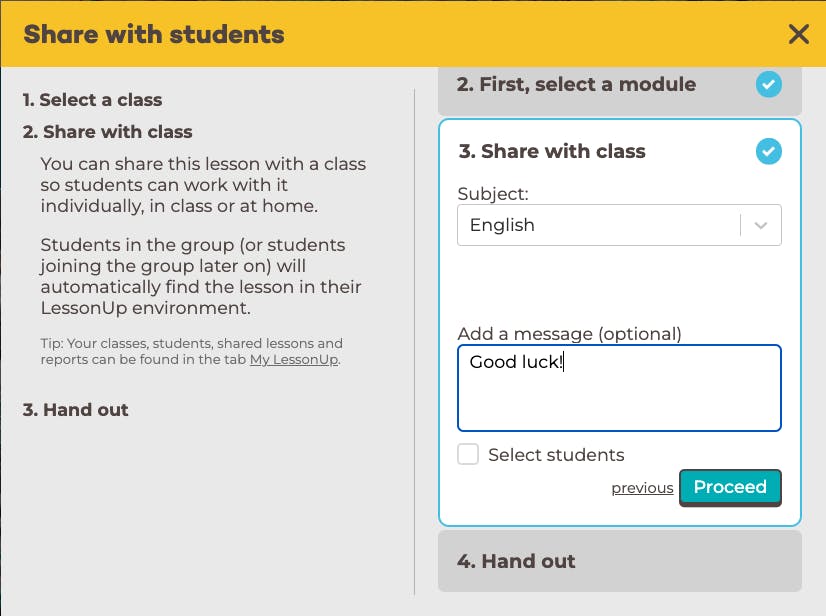 1. Share your lessons in the LessonUp-class
Pros
If you decide to share your lesson in the LessonUp-class, there will always be a connection between you, the lesson material and your students. You will be able to monitor all your students' activity and participation. Also students who join the class in a later moment will be able to view your shared lessons. You won't need to re-share them. Only by implementing a LessonUp-class can you test students on your subjects.
Constant connection between you, the lesson material and your students
Monitor your students' activity and participation at all times
No need to re-share your lessons with latecomers
You can easily test your student on your lesson material
Cons
Students are required to register before they start using a LessonUp account. After that, they can log into their account to follow your LessonUp-class via LessonUp.app, or by installing the LessonUp app on their computer or tablet. Sometimes students become creative and start working with more than one account… that can generate confusion at times.
Student registration is required the first time
Students have to login to join your LessonUp-class
Students can implement more than one account at a time
Good to know: students have to receive a class code and an invitation link in order to register in the LessonUp environment (EU General Data Protection Regulation).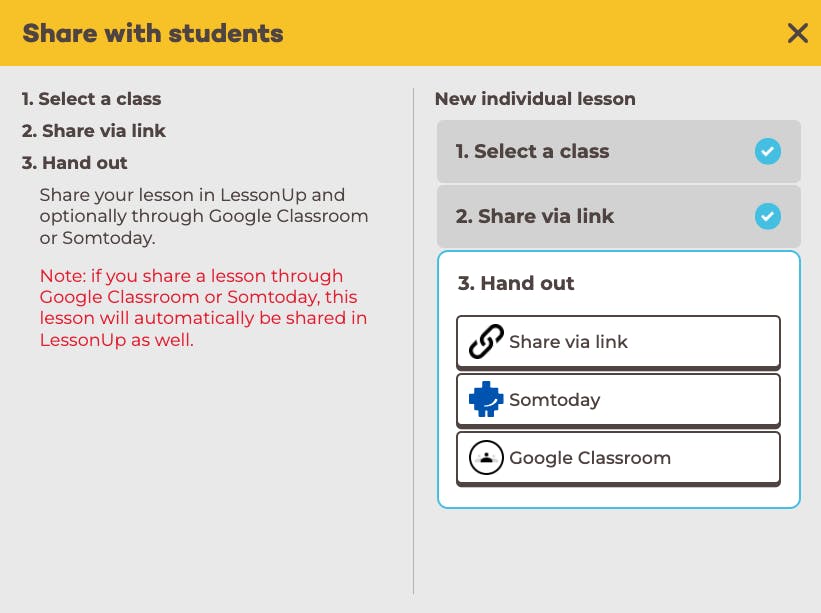 2. Share your lessons without using a LessonUp-class? 
Pros
Sharing a lesson via a link, without a LessonUp class, is a quick and easy procedure: you copy the link in the VLE and your students can access your lesson. The only disadvantage is that anybody who opens the link can view the lesson.
Quick and easy procedure for teachers
Quick and easy procedure for students

Cons
If your students decide to open the lesson link on two different devices, e.g. first on their computer and later on their tablet, LessonUp will perceive them as two separate users. The feedback you shared with them on the computer won't be visible on the tablet. This happens because the lesson is opened in their browser and not in the LessonUp-app.
Anybody can view your lesson by opening the link
Students working on multiple devices will be perceived as multiple users
The feedback given on one device won't appear on the other device
3. Share your lessons both in the LessonUp-classes and via a link?
You can decide to share your lesson both in the LessonUp-class and via the generated link. Once your lesson is shared in the LessonUp-class, a link will appear. You can paste it in the VLE or in any other platform (e-mail, social media). Only students registered in your virtual class (and who logged into LessonUp) can access this link. It's a win-win.
To conclude, do you have to create a new lesson for each class?
If you start working with parallel classes (In LessonUp), you don't need to create separate lessons for each class. You can use the same LessonUp lesson and easily share it with other classes. It is not necessary to create multiple identical lessons in LessonUp.