2 effective ways to add spoken instructions to your lessons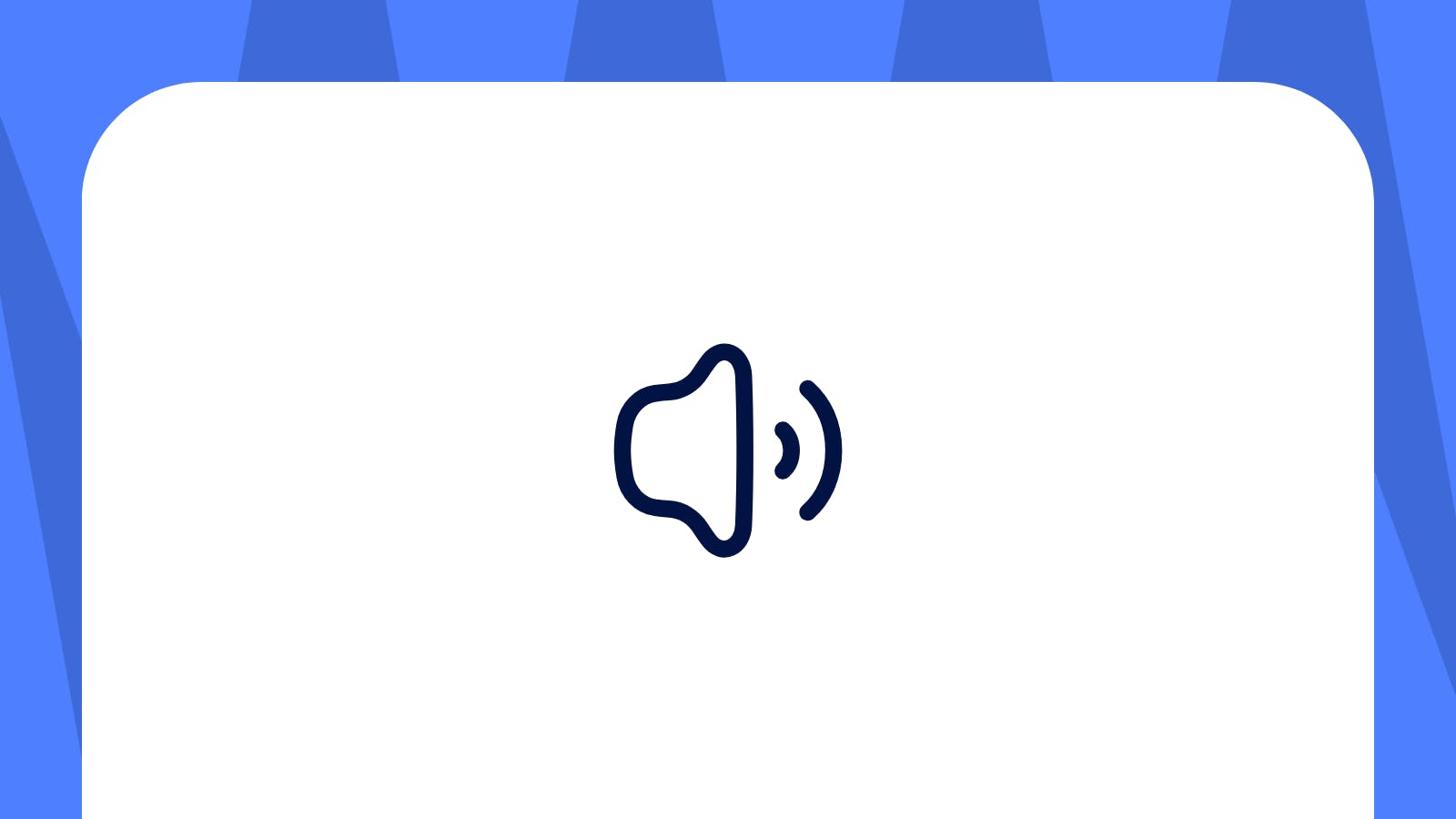 Sometimes it is interesting to add spoken instructions to your lesson/s, which your student can consult any time, anywhere.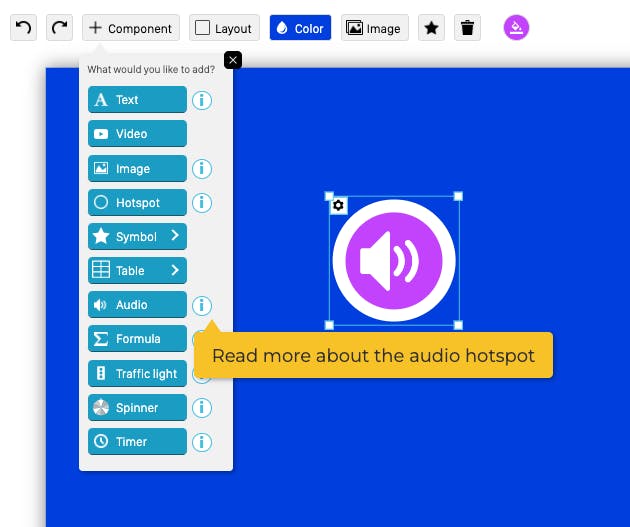 Embed an audio message into your lesson/slide
If you want to add an audio fragment to your lesson, click on the button + Component and select the Audio component. The audio icon will appear in the upper left-side corner of your lesson. 
Double-click on the audio icon, or click on the wheel to go to the settings. Here you can embed an audio fragment within your lesson. You can also select the desired options concerning the layout and presentation of your audio fragment icon.
Option 1
Click on upload or pick audio to add a fragment. You will automatically go to your LessonUp upload environment. Select a file or upload one from your computer.
Embed it in your slide by clicking on use this file. 
Option 2
Click on record voice. Instantly record your spoken instructions and embed them in your slide.
There are two things to keep in mind if you select this option:
Your browser might ask you for permission to use the microphone. That's normal.
It works only if you have one of the following browsers: Chrome, Safari, Firefox and Edge (Chromium). With Internet Explorer this option doesn't work.
To conclude
The audio fragment is now part of your lesson, embedded in one of its slides. You can work with it during a physical classroom lesson, remotely, or hybrid. It's up to you.