Time to close PIN code and turn off devices! 🤫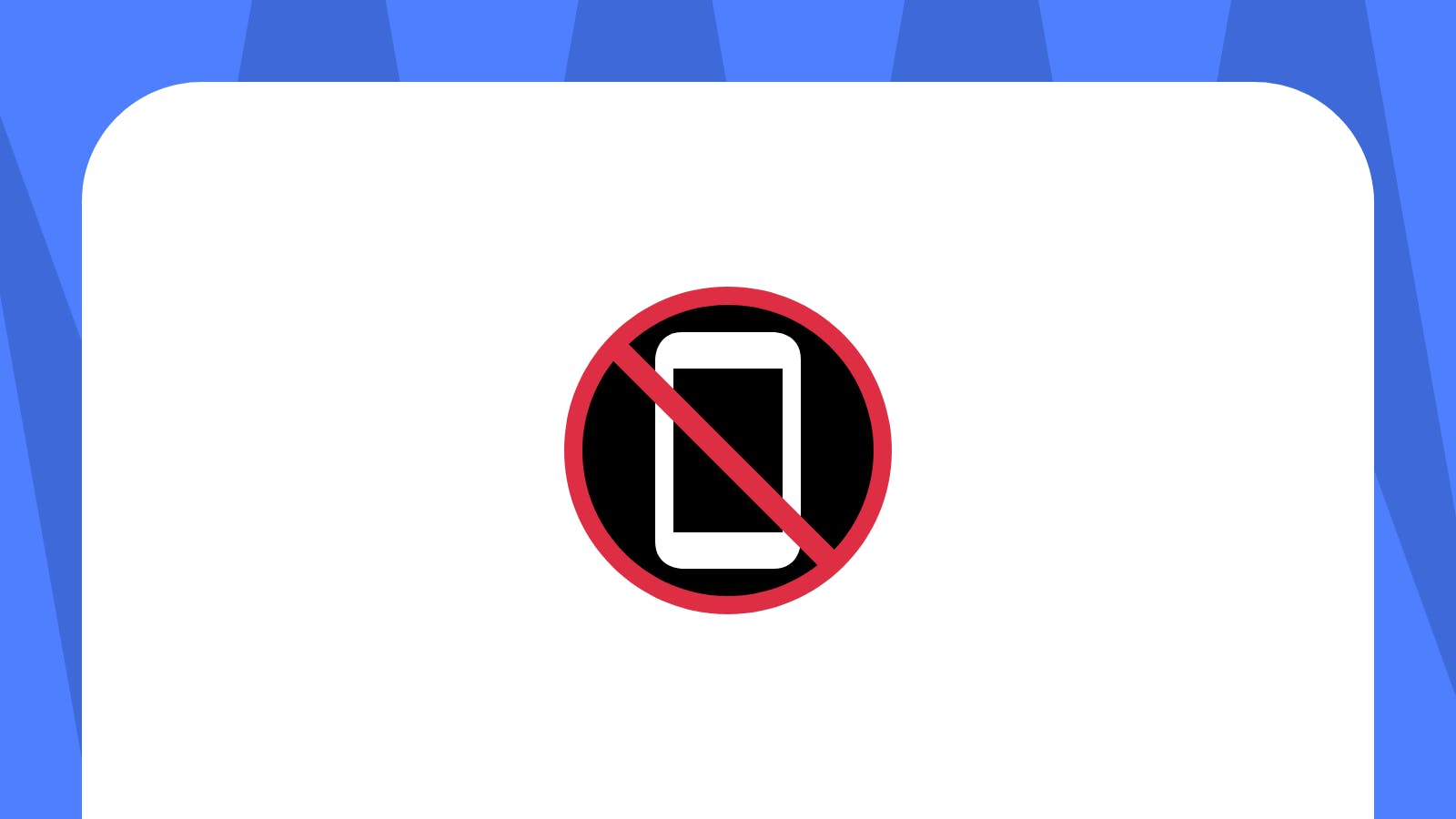 No worries, we got you covered! The PIN code to enter your lessons can be closed to ensure a safe environment.
Interaction is part of being human. As a teacher, you know exactly how important it is. Yet sometimes students need a bit of peace and quiet: a less interactive lesson during which they can rest their energy and charge their batteries. Moreover, you have probably experienced the enthusiasm of students who decided to share their PIN code with external students from other classes… creating utter chaos in the classroom! 😅

Do you recognise these scenarios? Luckily there are 2 options to be fully in control of the interactivity in LessonUp. Let's check them out together.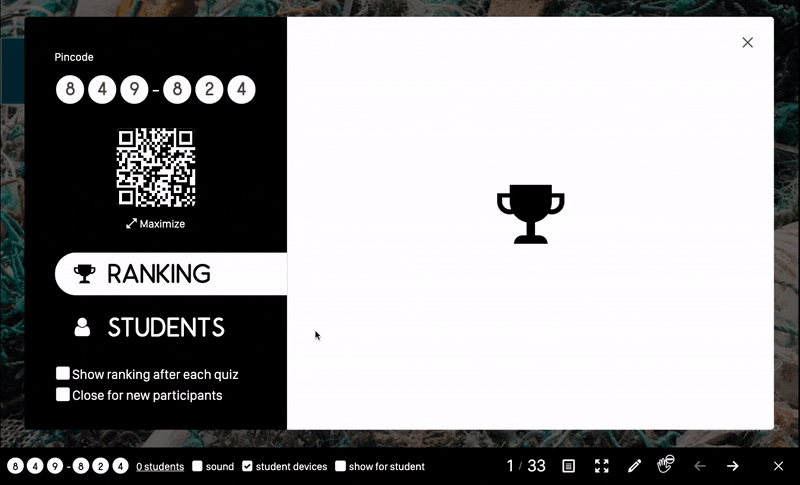 1. Don't show the student PIN code during your lesson
Unfortunately it happens a lot. Your students share the pin code of your lesson with other students… 😬  It is very frustrating for you to discover that 75 students are following your digital class, instead of the usual 25… Some of these 'anonymous' followers also enjoy answering your questions with "hilarious" words that bring chaos into the classroom… This ruins the feeling of safety, motivation and enjoyment for you and other students. So… what can you do to prevent this mayhem?
Luckily we have an easy answer to your question. Go to teaching mode, click on the student pin code at the bottom, left-hand side of your screen,and select Close for new participants. No more students can access your lesson after doing so. It is sealed.
Once closed, the PIN code still remains valid. Once you reopen your lesson to new participants, your students don't need a new PIN code to access it. 
2. Have students turn off their devices during your lesson 
Sometimes it is necessary to ask your students to turn off all devices, or to hand them in during a lesson. For them it might feel like losing a hand, but once they get used to it, it becomes normal. The good thing with LessonUp is that you never totally lose the interactivity. You can still decide to show interactive questions (quiz question, drag & drop question, etc.) on your central screen, while remaining fully in control. 
While in teaching more, after clicking on Teach, uncheck the box student devices. After doing so, students cannot participate in your lesson with their own devices.