Equip yourself to teach your best
LessonUp - The most intuitive toolkit for teachers
Motivate & engage your students to express their potential
Discover how interactive features enhance student engagement in the classroom and how they empower you while teaching. With higher student engagement, instant feedback options, and attainment data all included in your lessons, you can focus on what you love most: teaching and connecting with your students. Our team will be there to support you every step of the way.
Motivate & engage your students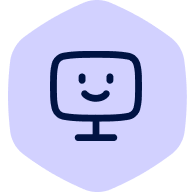 Check out our free didactic resources
Join a worldwide teacher community
Upgrade your PowerPoints with interactive slides
Do you have a whole library of PowerPoint lessons? They are the perfect base to create more engaging, interactive lessons with our toolkit for teachers. While PowerPoint wasn't created for teachers, LessonUp is built around teachers' needs. All you have to do is upload your existing PowerPoint presentation in a LessonUp lesson, and then add images, quizzes, mind maps, drag and drops questions, or videos with a few simple clicks.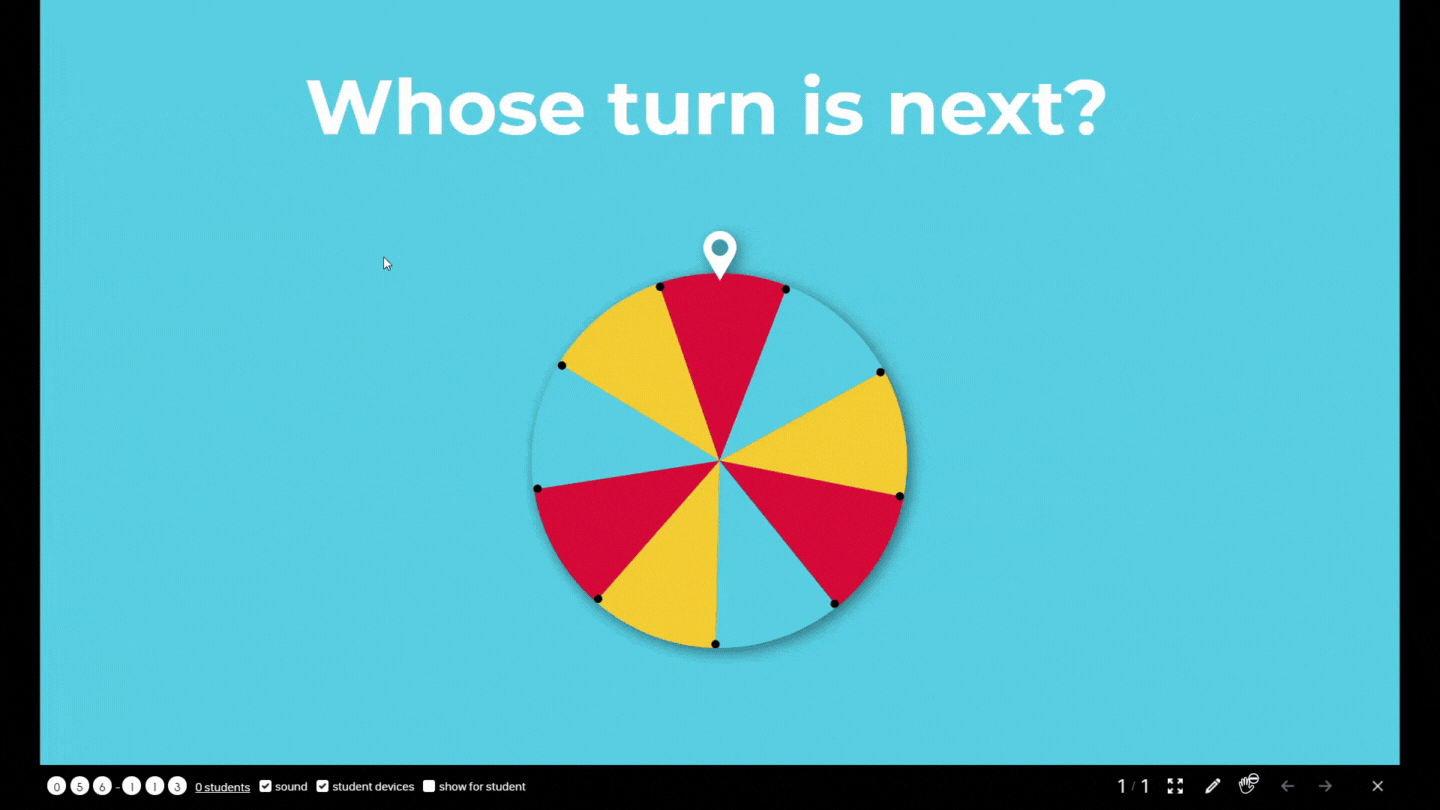 Keep your entire class on the edge of their seats
Have you seen our random name picker, the spinner?  It's the perfect interactive feature to help get your students into action mode. Have the spinner do its magic on the classroom board. It has a motivating effect on students, and inspires them to engage. This is only one of the many features we offer to boost student participation, and have them sit on the edge of their seats!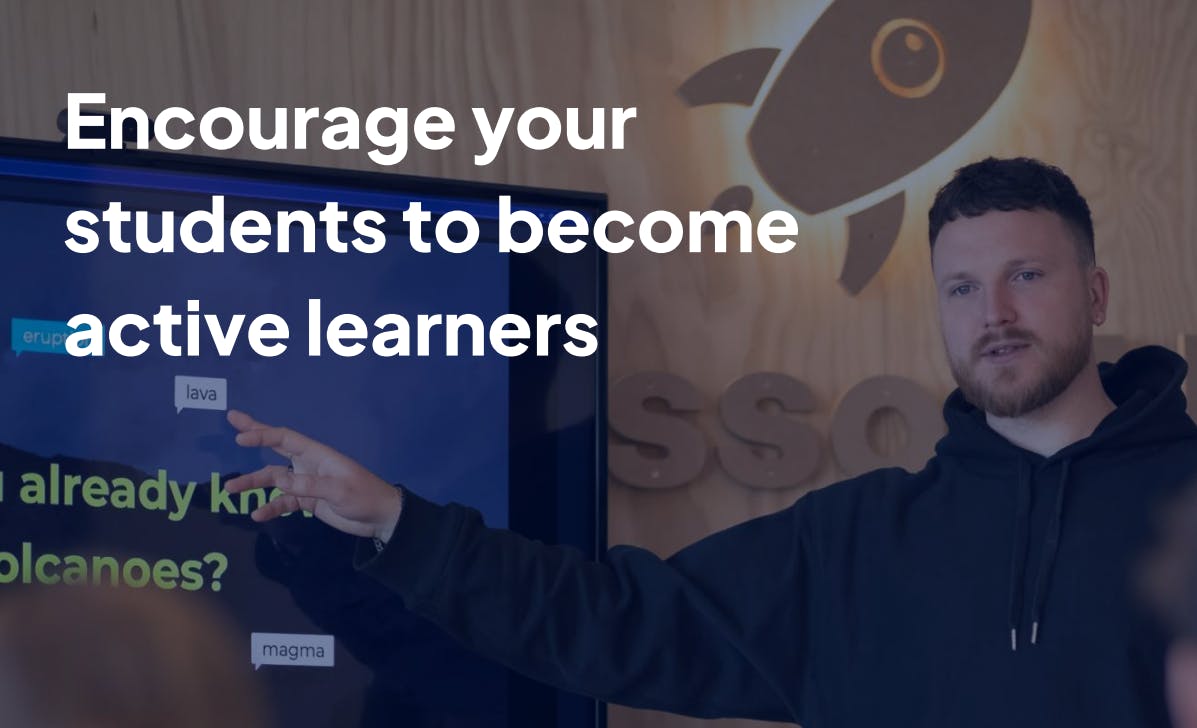 Draw inspiration from our free professional development resources
At LessonUp, we believe that education comes first. Other than supporting you with our digital toolkit, our education specialists regularly create lessons with targeted learning techniques. They offer free webinars, and share interesting case studies and white papers on current, educational topics. Our learning techniques can be implemented directly in your classroom to boost student engagement. The white papers are deep dives into theory, and our case studies show how teachers work with LessonUp.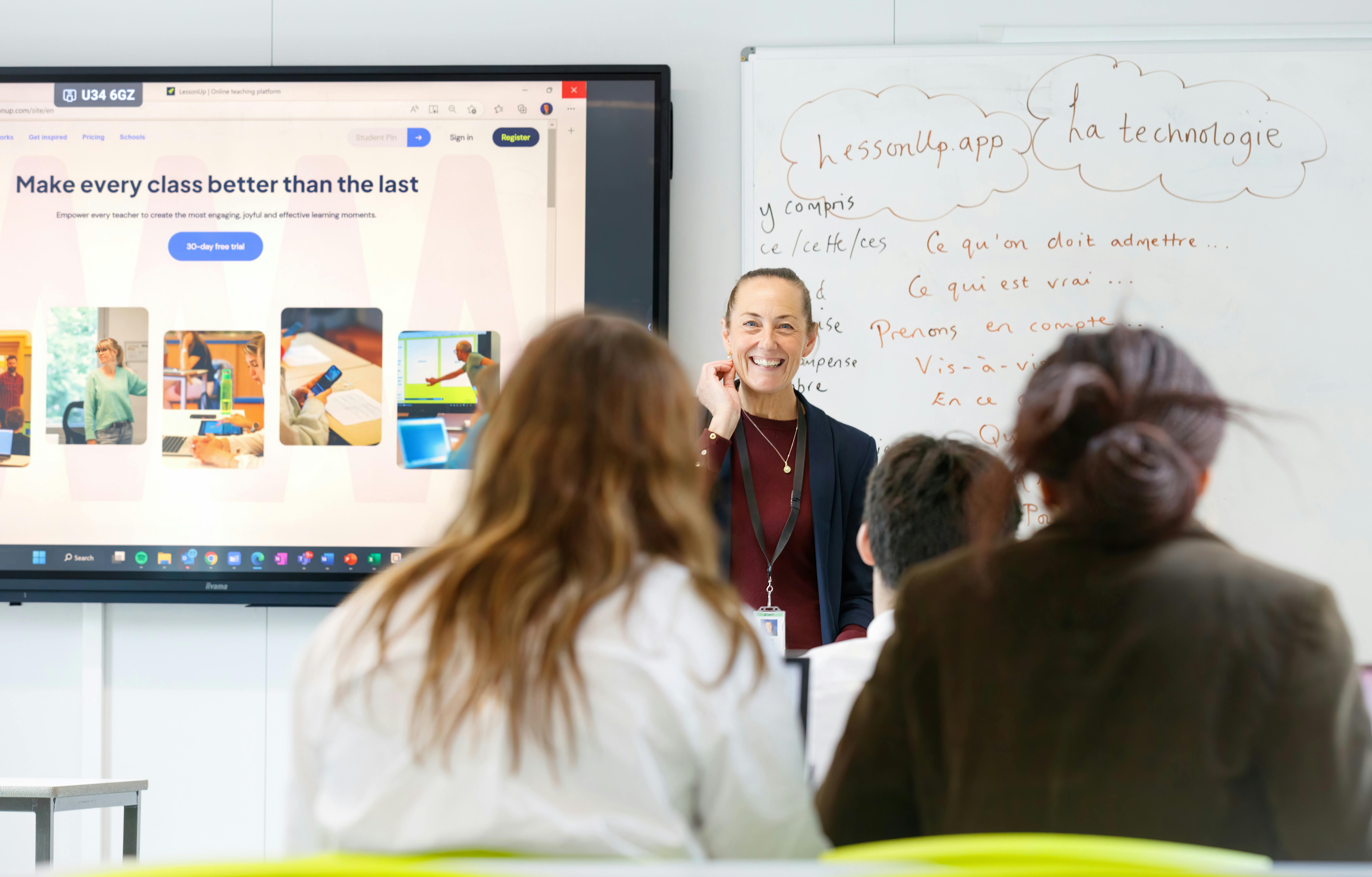 Use LessonUp in person to boost engagement
With our toolkit for teachers you can teach online and offline, with or without devices. Use LessonUp for classroom teaching, individual, blended, remote and hybrid learning. Everything is possible, and you can feel prepared for any situation. We have noticed, however, that most teachers enjoy working with an engaging lesson on the central board. By showing interactive slides and features while teaching your lesson, you stimulate curiosity, and encourage an active learning culture in your class.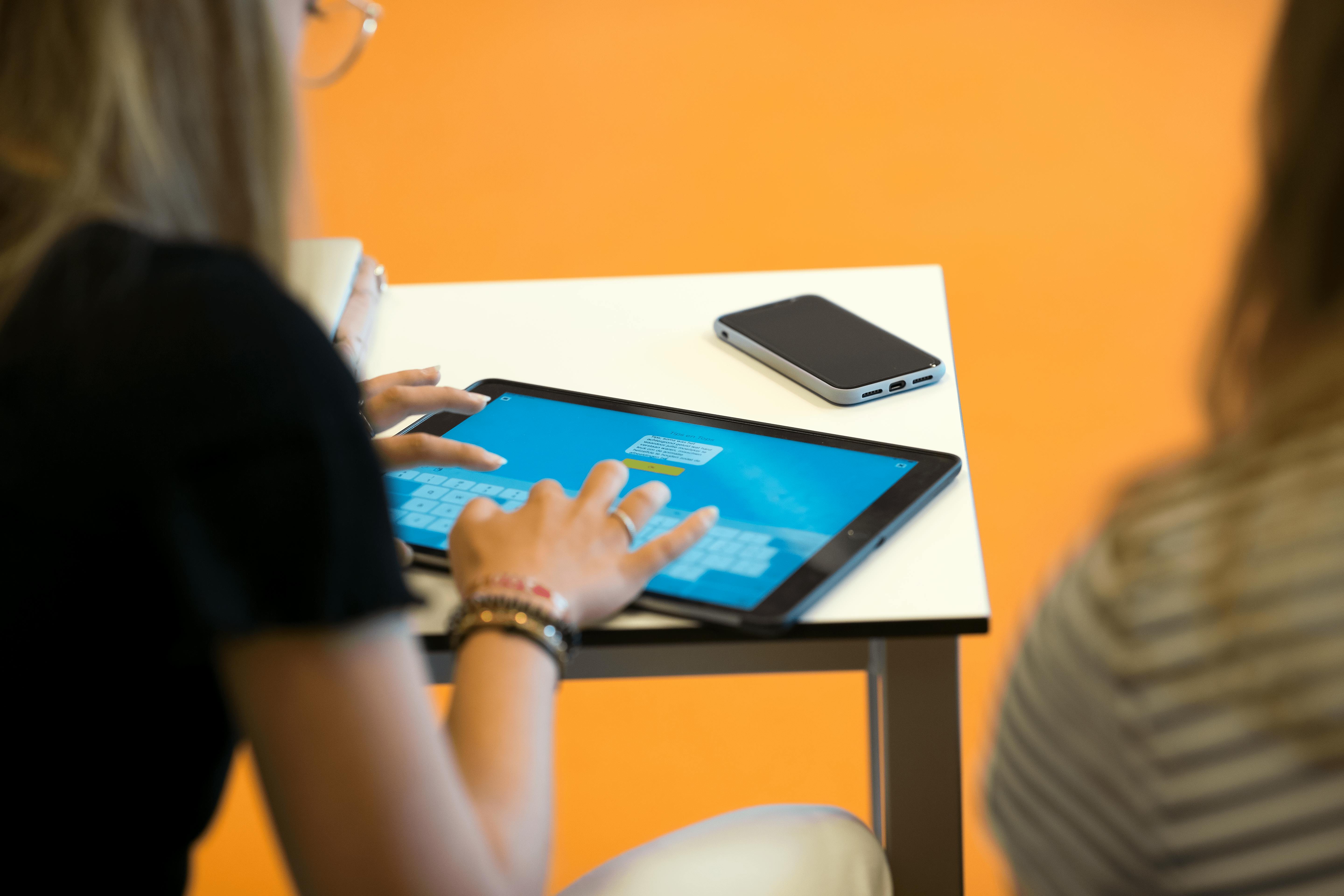 Help each student feel seen, heard, and understood
Our toolkit for teacher was created with the purpose of improving teachers' lives and simplifying essential things such as monitoring class engagement, student progress, and individual performance. Thanks to these automatic features, it becomes easier for you to personalise and adapt lessons based on students' needs. All your students' works and grades are automatically saved in one secure, GDPR compliant environment. Everything is on hand for your next parent-teacher meeting.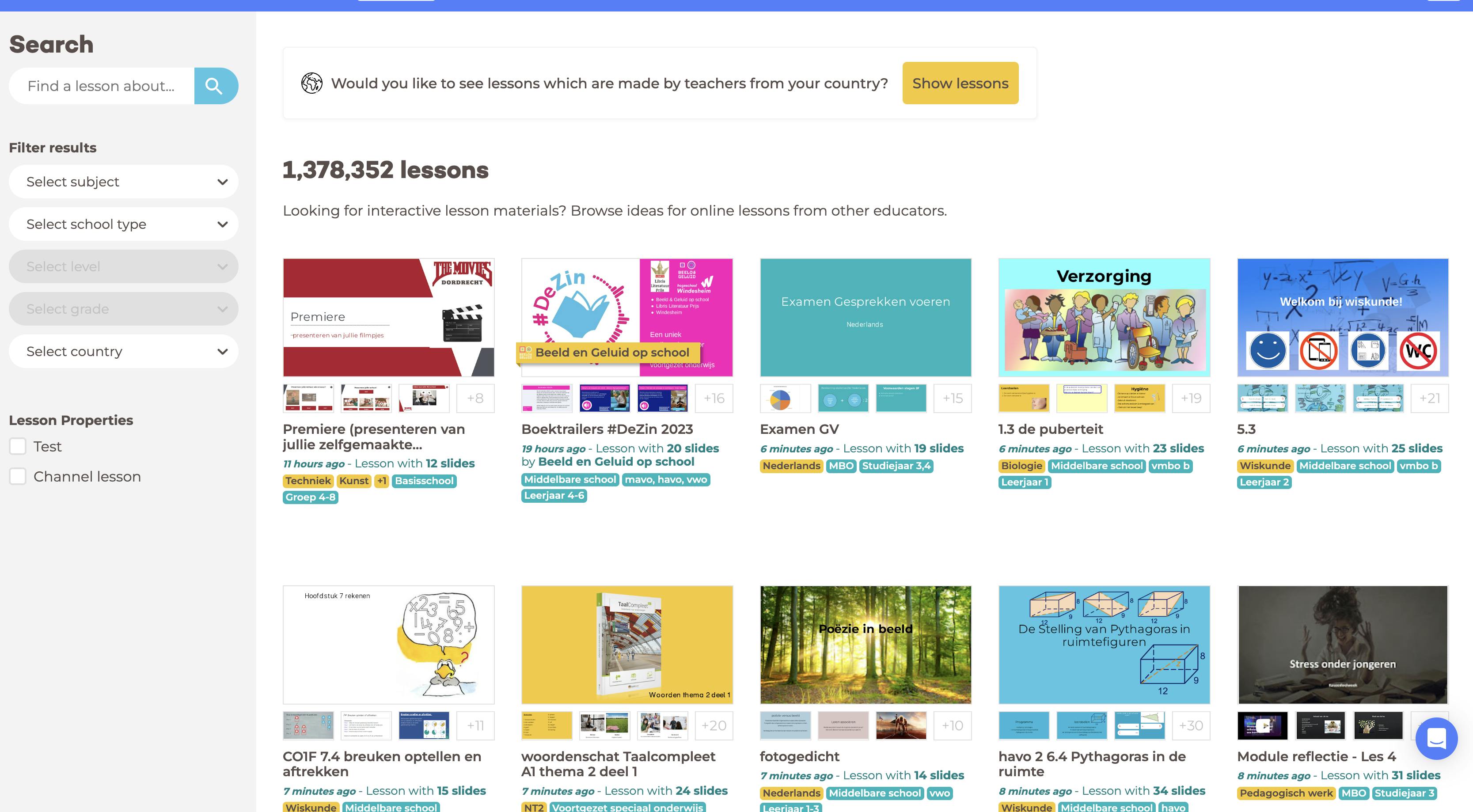 Shape the future of education with us!
Our free online LessonUp library has more than 1.375.000 lessons, mostly created by teachers like you! So if for any reason you don't feel like creating your own lesson, or upgrading your PowerPoints, feel free to teach any of the thousands of customisable lessons in our library. All you have to do is click on a lesson, save it in your LessonUp editor environment, and customise it to fit your subject, cohort, and teaching style.
Join LessonUp 🚀
Get your own FREE LessonUp account
Sign up for a FREE teacher account in just a few seconds. Discover all our engaging lessons, professional development content and interactive features. Create, upgrade or enrich your lessons straight away!