Looking for an alternative to Edmodo? Try LessonUp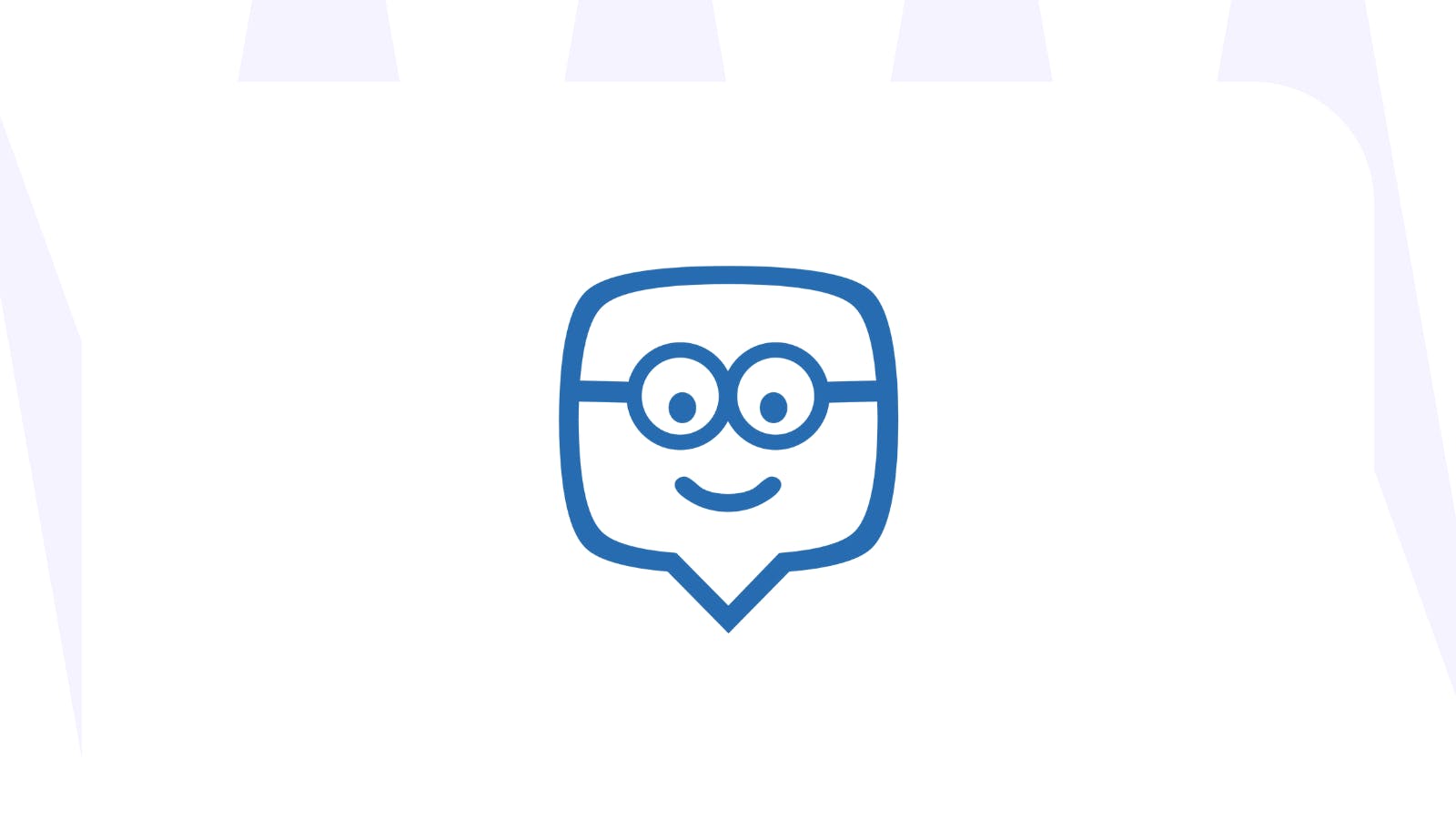 In this article we would like to introduce LessonUp as a worthy alternative to Edmodo. And as the most complete, all-in-one digital reality to teach engaging interactive lessons.
As you have probably heard, Edmodo is going out of business at the end of September. You may be looking into alternatives that combine the best features of Edmodo with the newest possibilities available in digital education. Each platform has its own specific features and you might not know where to start from. We want to help you refresh your knowledge of the options available within the digital market. 
Check out the similarities and differences between Edmodo and LessonUp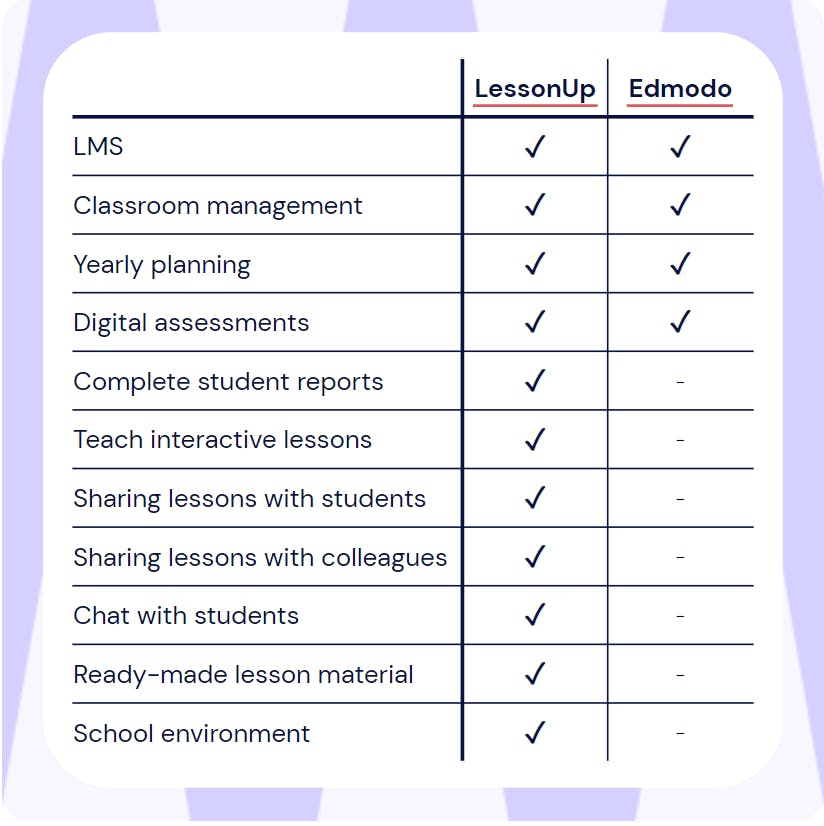 Flexible classroom management
With LessonUp you can create classes and subclasses, just like you used to do with Edmodo. You can easily generate new classes from scratch or from existing classes. Students always know which classes they have access to. They see it clearly in their LessonUp environment, no matter from which device or browser they are working on. Classroom management is flexible: you can always add or delete students, or archive classes effortlessly, without disrupting your lesson and curriculum structure.
Yearly overview based on lesson material
In LessonUp you can use lesson modules to create a complete yearly overview of your curriculum. You can decide to make it available to all your class, or, if you prefer, to specific sub-groups.  Creating subclasses facilitates the differentiation of lesson material within your classes. It's up to you: you are in control. Students have access to your lesson material and curriculum right from the beginning of the school year.
Sharing lessons within our inspiring community
LessonUp is at its heart also a sharing platform, with an active teacher community, and more than 1 million lessons available for free. Teach as many of these lessons as you like, or opt to use only specific parts of a lesson. You can also choose to consult them as an inspiration to create your own interactive lessons on any chosen topic.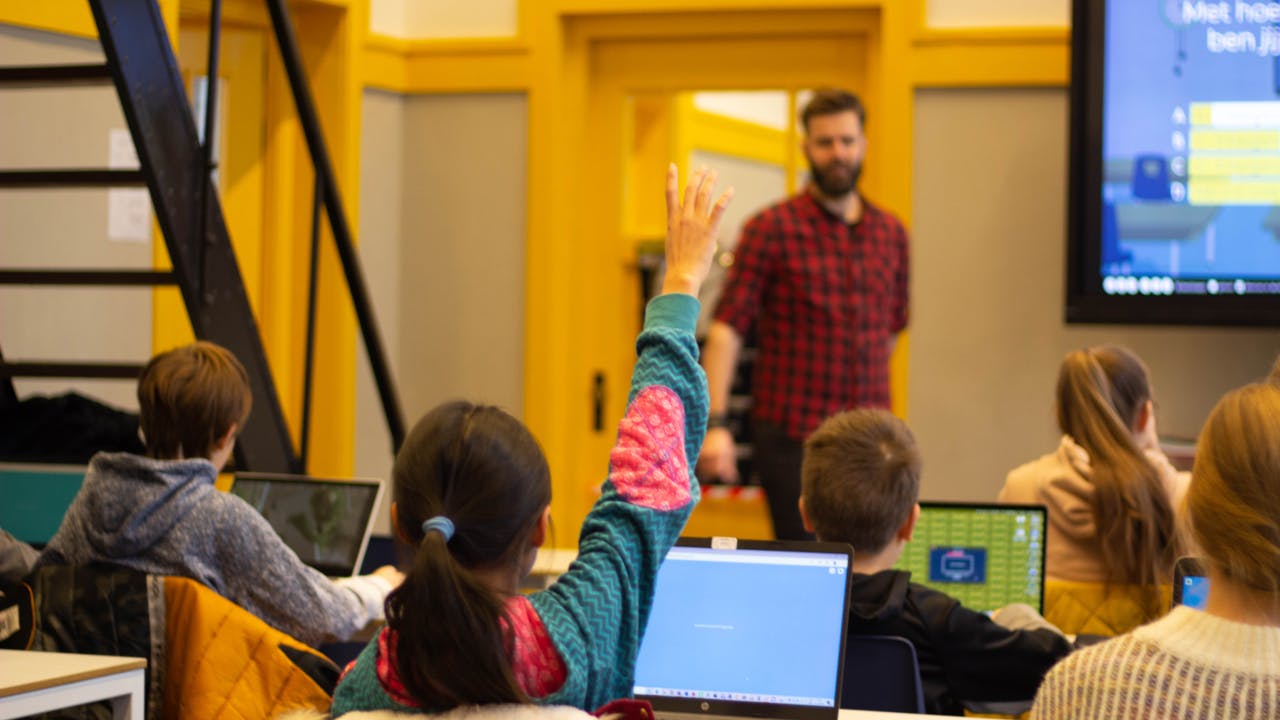 Curious?
Try all premium features 30 days for free. After 30 days you can still create and teach lessons unlimited for free.
Interactive lessons: in the classroom or remote
If you ask our users which is their favourite LessonUp feature, they will most surely answer: the interactive lessons! With LessonUp it is very easy to add interactive elements to a lesson, such as a quiz, a mind map, an open-ended question, or a drag & drop question. Moreover, students can participate in all the interactive parts of a lesson from any device of choice. In the classroom, or when working from home.
Support and feedback
If you work with LessonUp in the class, the system will automatically generate student reports, nicely saved in your LessonUp environment. They are safe, exportable and always consultable. Via the chat function you can contact your students at all times, whether you are physically teaching at school, or remotely.
Digital assessments
All lessons, including interactive elements, can be turned into tests just by clicking a button. Transform a lesson into a formative assessment, or combine more lessons and make them into a test. Test results are always consultable in the student reports.
Curious how LessonUp can make your lessons more interactive and engaging? Register in a few steps and discover all benefits of LessonUp.