Engage your students right from the first day - and every day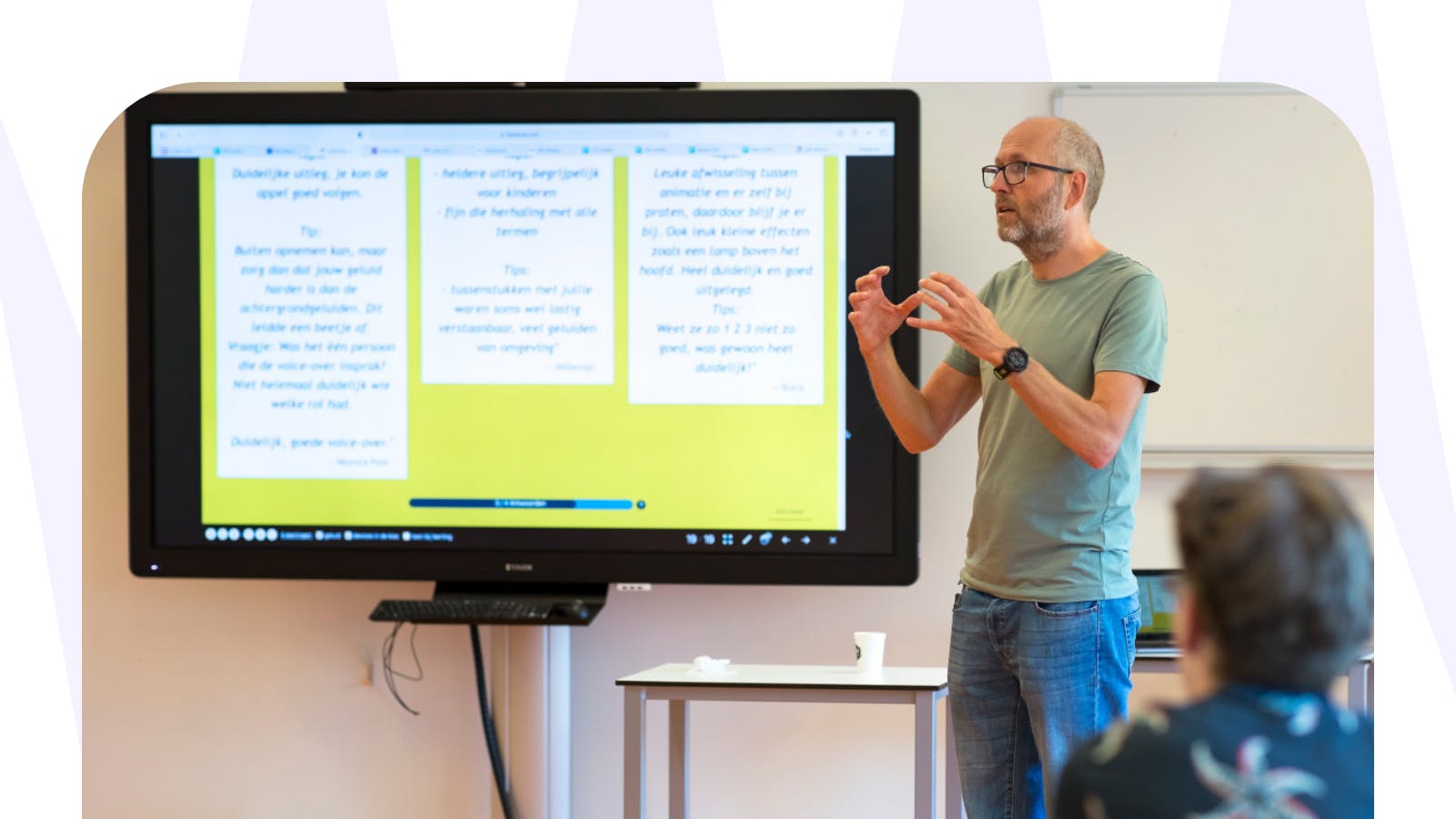 It's your first day back teaching at school and you want to make an impression on your students. You know that engaged students are more proactive and learn better. This year you want to empower every student to participate right from the start.
First impressions matter, also in a classroom environment. Like all people, students make judgments about their courses and teachers within the opening moments of a class. If you fail to engage your students on the first day, it might be difficult to catch up later. The main secret is, as you already know, to express empathy towards your students and make sure you connect with them right away. 
👇 Hereunder are 6 strategies to connect with and engage your students from day one.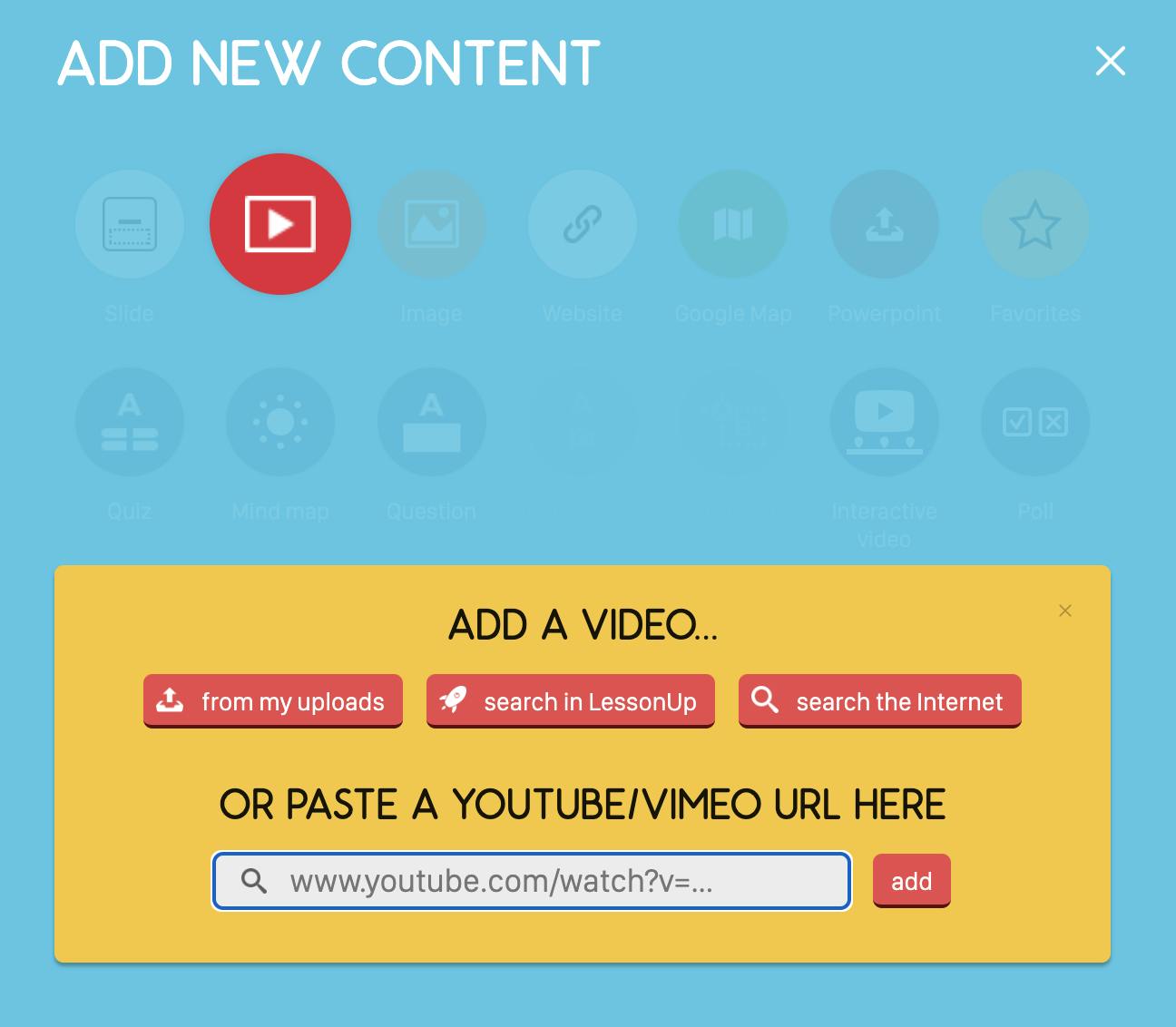 1. Get to know your students
LessonUp offers playful, interactive ways to stimulate students to introduce themselves. For example, you could write "I like" or "I am" at the centre of a mind map, and ask your students to reveal their hobbies, passions, favourite book, film, activity, or sport. We advise you to keep it light and playful on the first day. There is time to dive into your subject, and all the exciting aspects of it, once you have created a great first impression. 
Write some personal (but not too sensitive) questions on the sections of the spinner and spin it for your students, asking them to answer the surprise question. Questions are chosen randomly by the spinner, creating an unpredictable and exciting classroom dynamic. If they don't have an answer, or would like to try another question instead, why not? Just spin the wheel for them again! Anything that helps put your students at ease. 
Create a 5 minute introduction of yourself for your students. Make it an informal video that stimulates connection and curiosity. If you want, you can embed the video in a LessonUp lesson. You could also ask your students to create a similar video to introduce themselves to you, and to the rest of the class. It is a very contemporary way of connecting. Moreover, students can work on their presentation skills by recording more than one video, and choosing the one that satisfies their own standards.
2. Encourage participation in the class 
No downside for wrong answers 
When asking questions during your lessons, you might want to emphasise that there is no downside for wrong answers. In general, we learn more from getting an answer wrong than getting it right straight away. If students are lost for words, you can help them by giving them a hint, and trying to involve other students in the conversation. 
Alternate asking questions in person and digitally
When you ask a question out loud in the class, hands are raised almost always by the same students. Quieter or shyer class members, who don't enjoy being at the centre of attention, remain unheard. To avoid this classic classroom dynamic, also implement open-ended questions in a digital lesson environment. Quieter students will join, and surprise you with their lengthy, insightful answers. Don't lose this chance to get to know what they think and gain access to their world!
Ban the podium when teaching in person
Many teachers spend entire classroom sessions hiding behind a podium. The podium becomes a physical and a psychological barrier, creating distance between a teacher and his/her students. Instead, make sure you take some time to move among your students, to interact with them, and make them feel safe and acknowledged.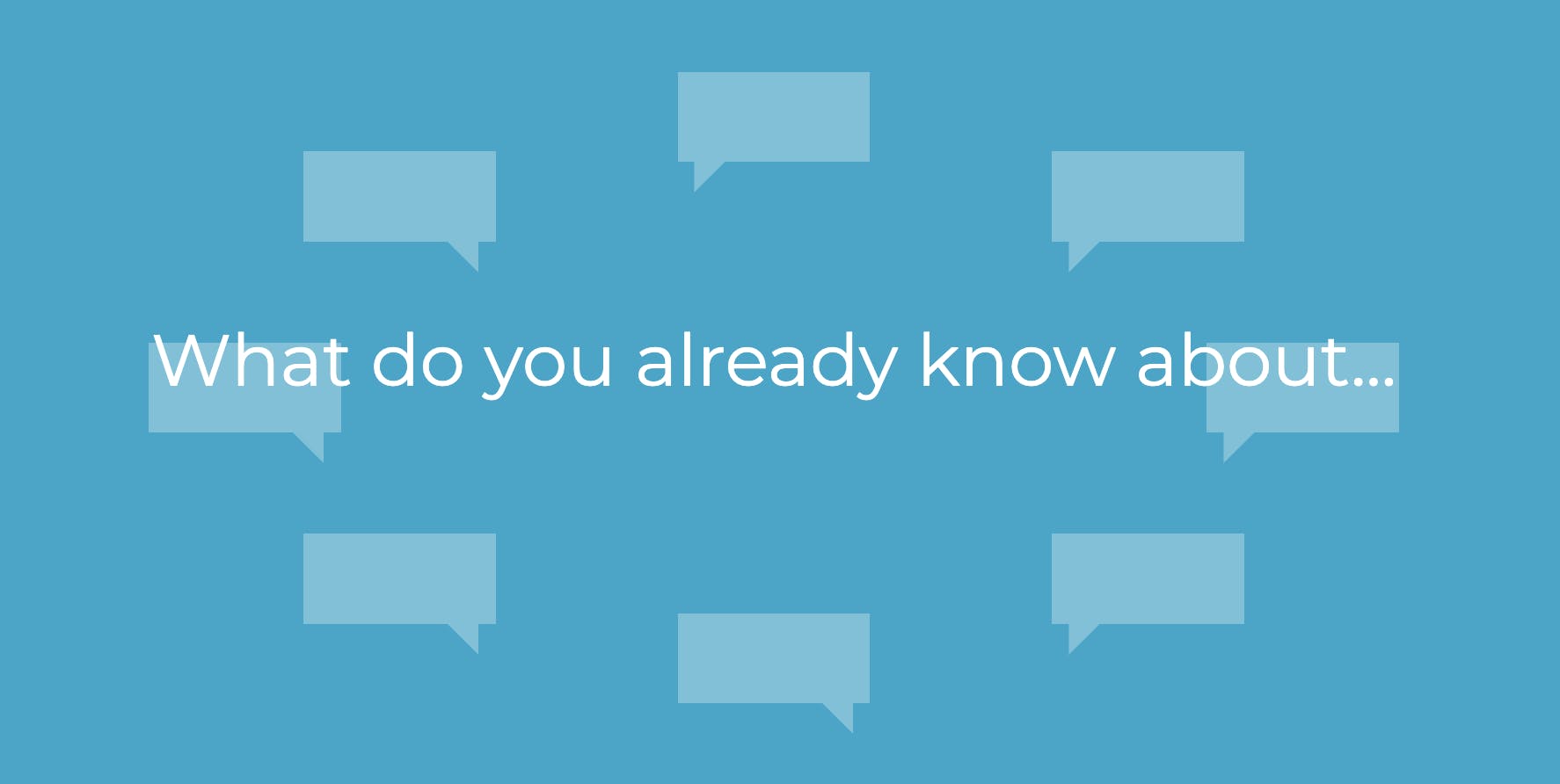 3. Activate your students' prior knowledge
Map what your students know
A mind map is the perfect interactive tool to indeed "map" and retrieve students' prior knowledge. By asking for (and especially giving feedback on) prior knowledge, the new material you will teach will be better digested. In the learner's "working memory" (Ausubel, 1968), prior knowledge has been proven to be placed alongside the new information, reinforcing the learning process. Revising is an essential part of learning.
Introduce new topic in class, stimulating group discussions
Start by introducing a new topic in your class and involving your students directly. Are they acquainted with it? If so, in which way? Do they have examples of the presented topic that they would like to share? By asking around, and simply steering the conversation, you can create a safe environment for an open-minded discussion. Afterwards, your students will be more open towards learning what you have to say about the topic. 
Create links to actuality if possible 
If possible, create a link between the topic/fact/formula you are discussing and today's world, human behaviour, architecture, their experiences, discussions on forums or social media, well-known films or music. The more you can create links between what you teach and your students' worlds, the better. Information will stick more effectively.
4. Create lessons you look forward to
A well structured lesson is so important as you want to immediately catch and hold the attention of your students. LessonUp can support you with this. Here are some tips that can help you build and structure an effective lesson:
Create a consistent lesson structure
Clearly indicate the learning objectives
Cleverly activate prior knowledge
Add interactivity to promote engagement
Create defined lesson phases
Conclude your lesson with an "exit-ticket"
 For more information on the perfect lesson plan, 👈 check out our targeted blog article, with extensive explanations for all the above mentioned tips.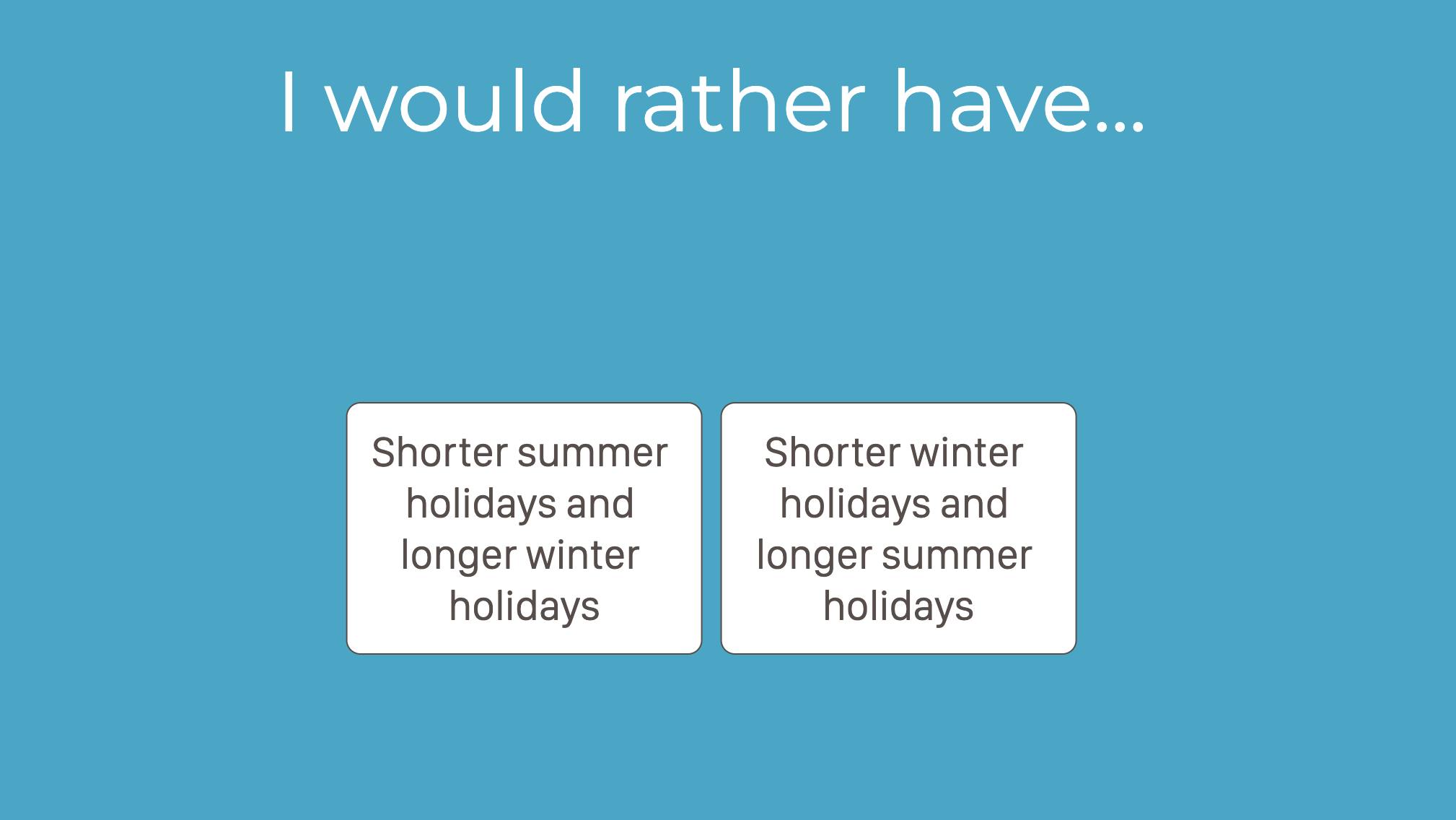 5. Make every class better than the last
Engage students in active and collaborative learning. 
Studies show that class activities should be changed every 7 to 10 minutes to maintain student engagement. It's also a good idea to avoid long lessons, with passive classroom activities, and instead choose interactive features that stimulate active learning.
There is a great variety of short videos on YouTube. Select a couple to supplement your lesson with playful microlearning material that your students can look at with leisure, and think about in their own time. Kids are used to learning by watching short videos. 
Every so often, poll the class to get responses to a particular question or topic. Students enjoy sharing their opinion. Alternatively, create quiz questions during a lesson. You can use them as playful elements to quickly assess your students' understanding of a topic.
Engage your students in teamwork sessions. Have them complete a task in teams, and then share it with the rest of the class. This can be done online or in person. If in the class, group them in teams and have them write their conclusions on the central board, on paper, or post-its. Provide them with a chance to move around during the session.
6. Show that you care for them
Make sure you are in the loop

Make sure you follow student-related news and events, and listen to your students when they reveal something personal. Relating to them also on a personal level encourages a deeper connection, and promotes trust. If they have a LinkedIn account, send a connection request, and remember to congratulate them if they land an internship, or write a nice piece of content. Celebrating their successes will make them feel cherished and important.


Inspire them to give it their best

Showing that you care for your student means also sparking their intellectual curiosity, encouraging them to raise thought-provoking questions, and motivating them to address challenging problems. If you inspire them to excel in the classrooms, you will probably also contribute to their becoming productive lifelong learners. And what could possibly matter more than that? 
New to LessonUp? Sign up for free and start creating your first interactive lesson.