Bring actuality into your classroom 👉 What's going on in this picture?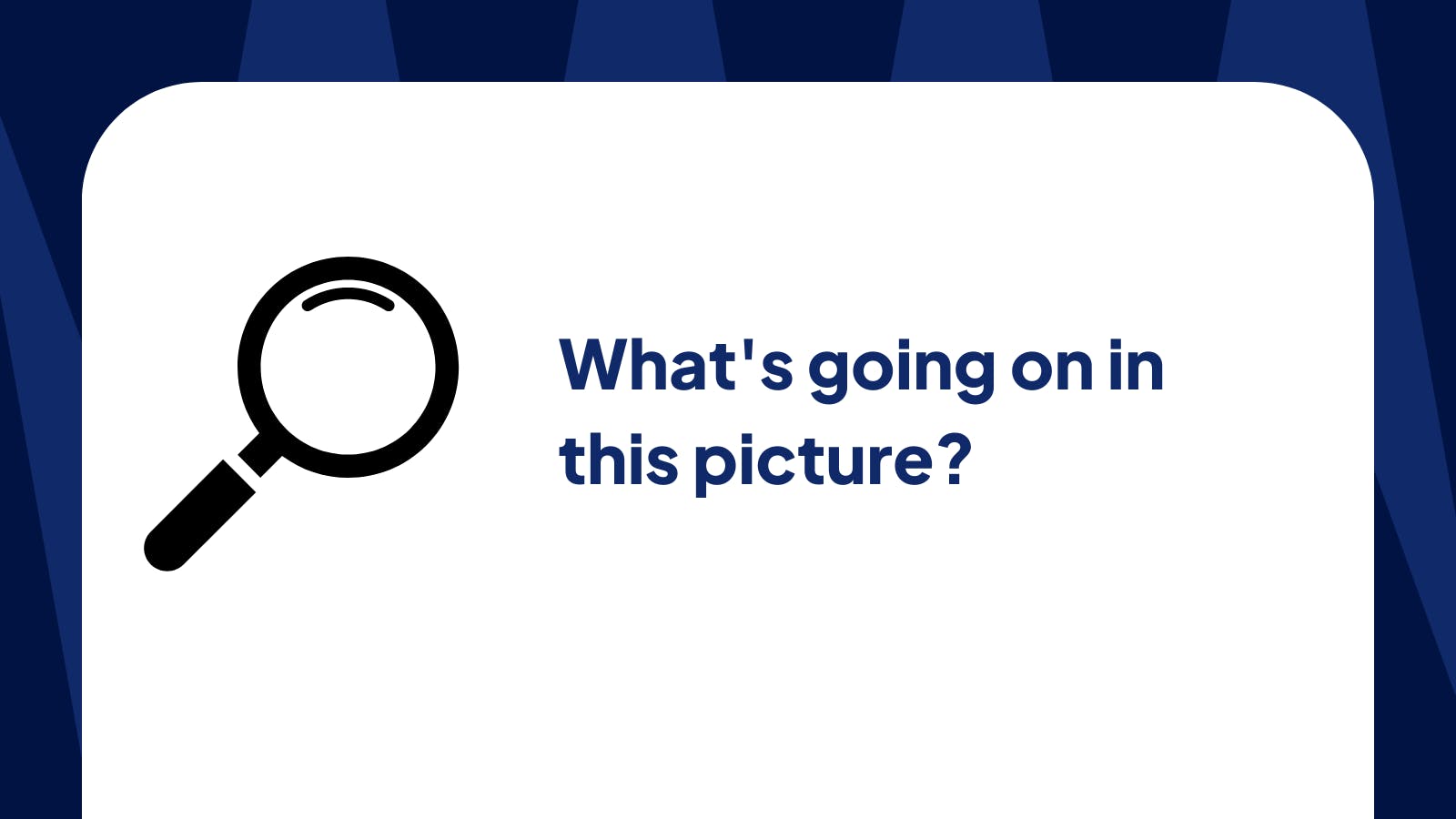 Discover a learning technique that helps learners connect to actuality, and understand the world around them by looking at it in a different way.
You show your students a picture, with a hidden meaning linked to actuality, and ask them the following questions:
What's going on in this picture?
Why do you think so?
What else do you see?
Pick a picture that is related to actuality, or a major global theme. If it's too obvious, your students will have it figured out in a moment. Make sure it is an inspiring, not-too-obvious picture that stimulates them to look beyond the surface. 
The greatest challenge of this learning method is selecting the right picture - An image that you need to look at more than once to understand its implications. In the example below, we have chosen a picture taken during the wildfires near Bordeaux.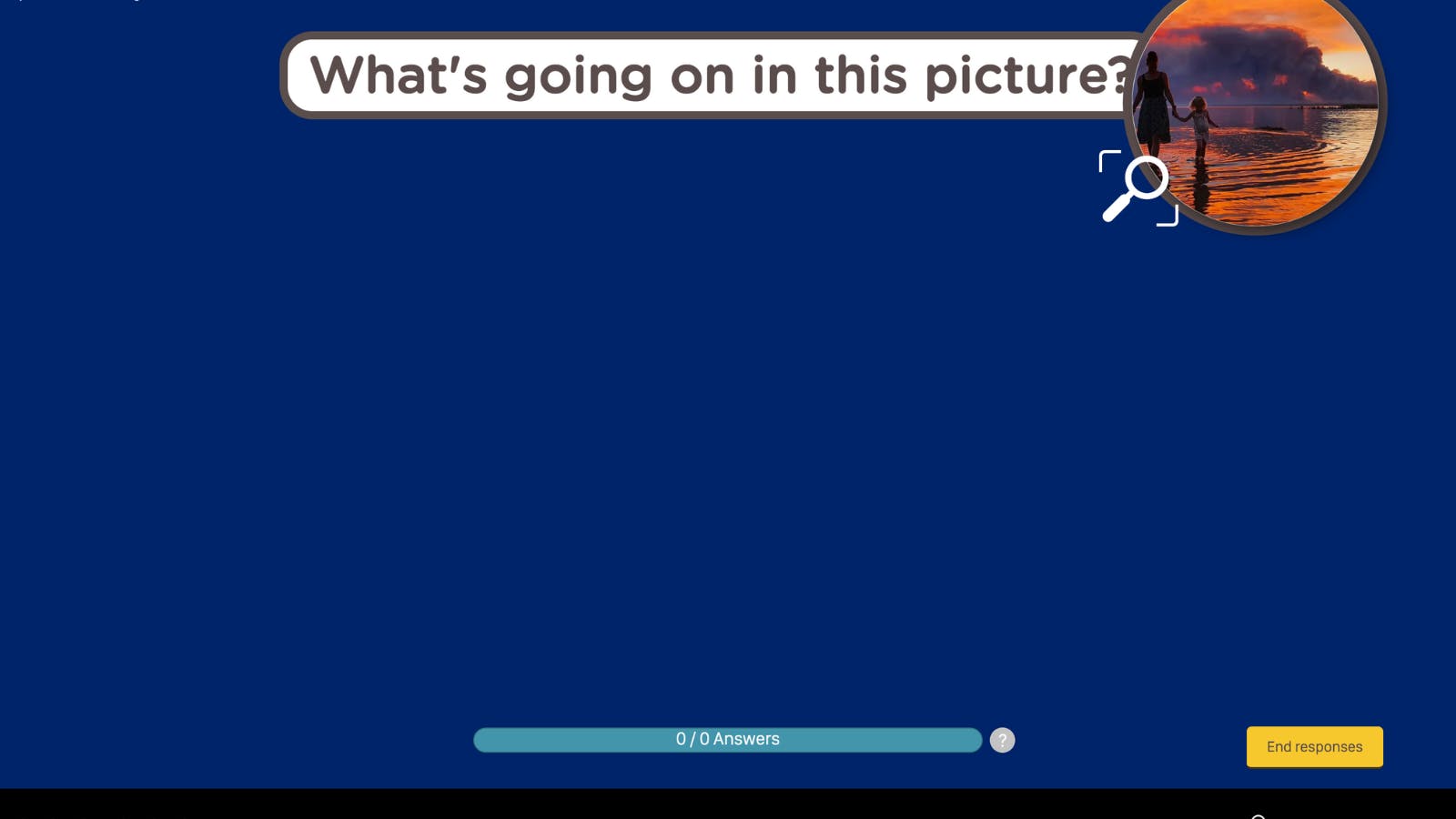 Step 1 👉  What's going on in this picture?
Learners simply just need to answer the displayed question. Their interpretations/questions/reactions can be addressed while working on the following slides. For the moment all you want them to do is give their opinion about what's going on.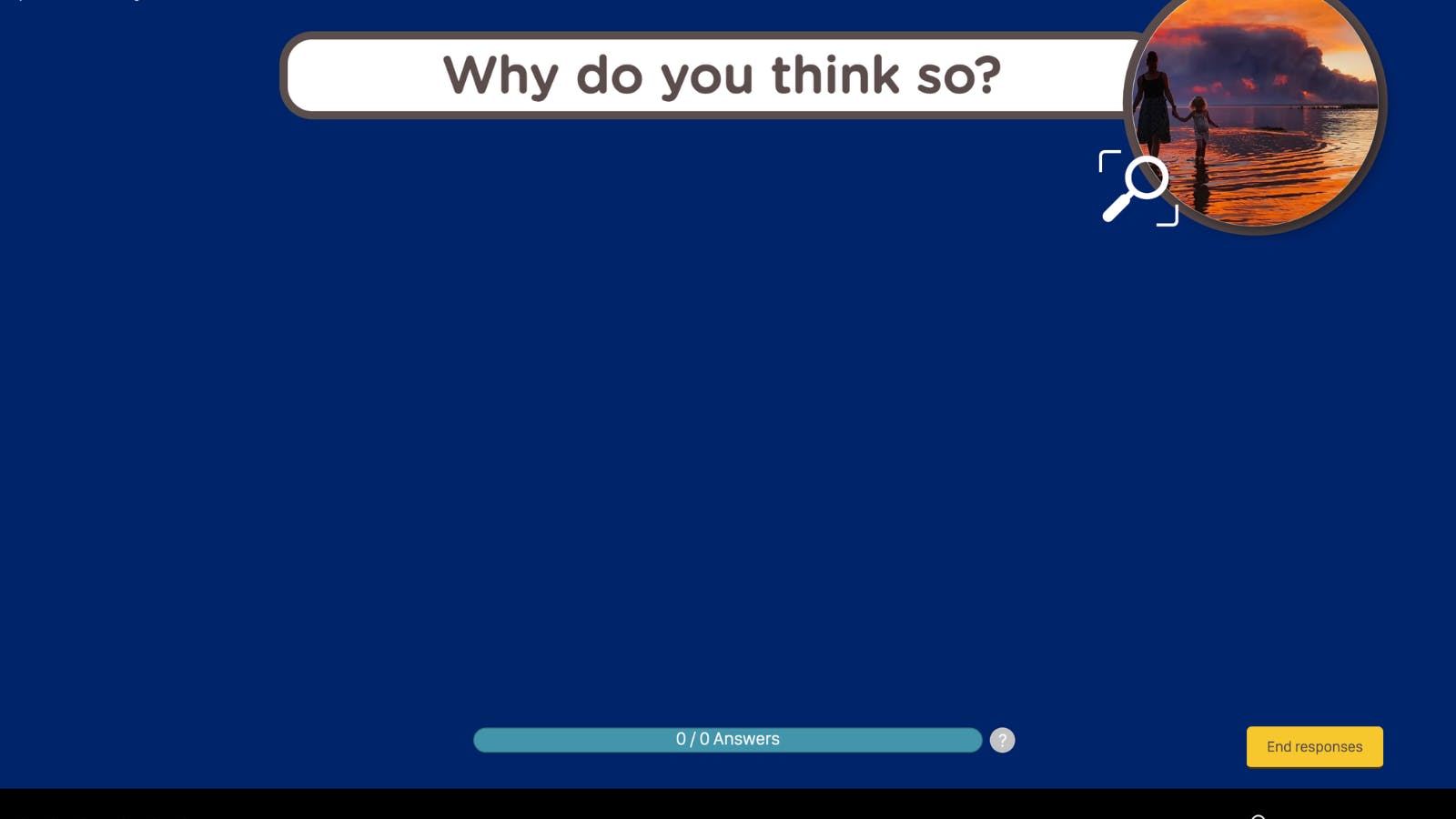 Step 2 👉  Why do you think so?
Most learners won't guess what this image is about at first sight. To help them, you can ask them 'why' they gave their answer, based on which facts and details. Students will start to second guess themselves and realise that there is more to it.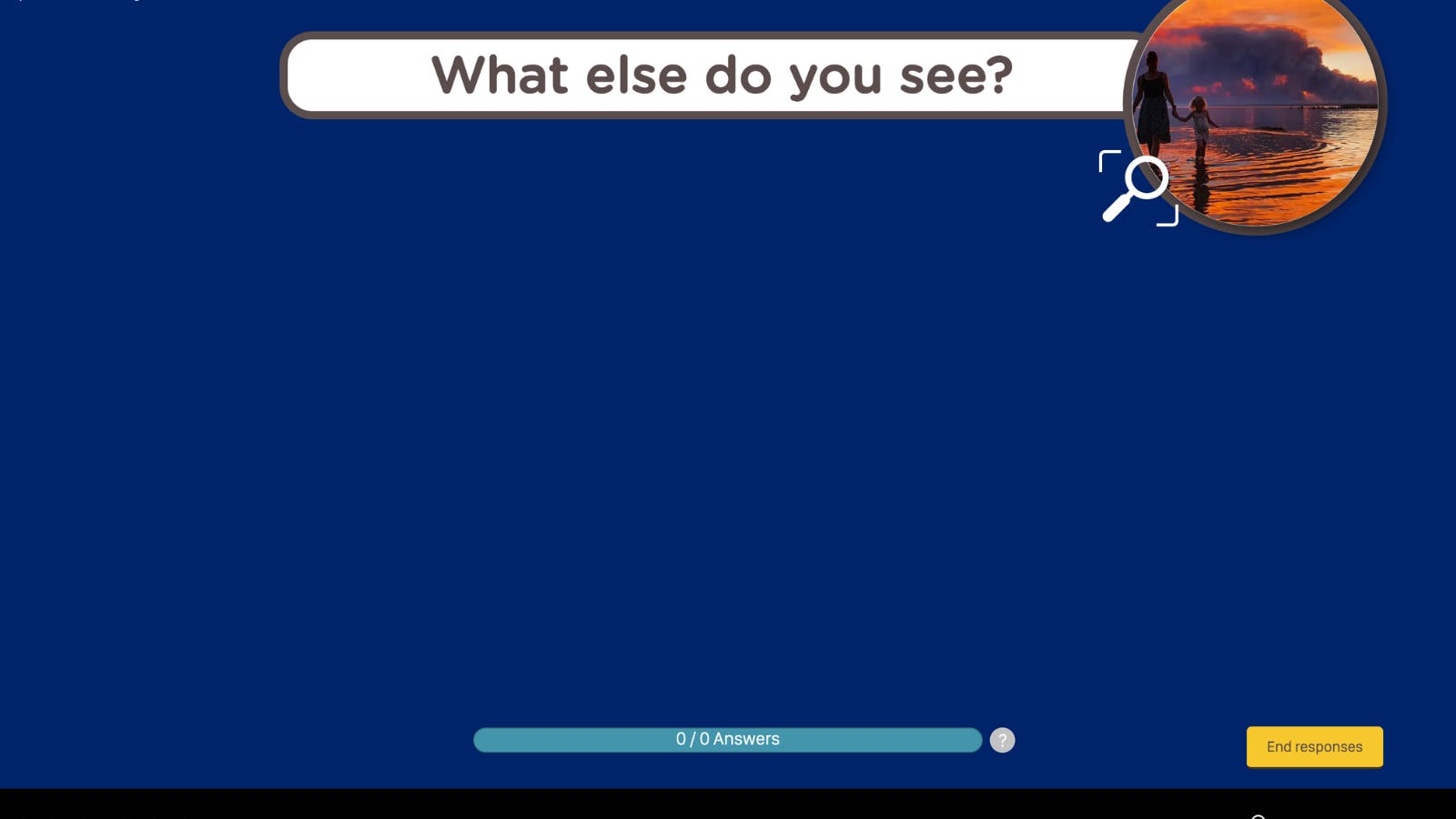 Step 3 👉  What else do you see?
Help them discover the real meaning of the picture by asking them what else they can see. Only then will they look at the image more carefully, critically, and in detail. At this point, seize the moment and guide them towards the correct answer.